About The Author
Danny Thiemann
Danny Thiemann is a J.D. Affiliate at the Center for Constitutional Design. He works as an assistant to documentary filmmakers and human rights litigators. He is the recipient of the Madalyn Lamont Award for Literature (Egypt), an Arthur C. Helton Human Rights Fellowship (Costa Rica), a Milt Steward Global Law Fellowship (India), a short story finalist in Glimmer Train, and a 2012 Global Human Rights Fellowship (Mexico). His writings have appeared in Guernica, Observador Global, and the Minetta Review.
Posts by: Danny Thiemann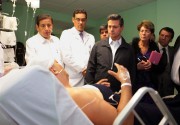 A FERN OF SCARS grows across her face. Her voice is weak. It makes the kind of noise you hear after waking from a dream — the soft trespass of a ghost or thief.
Mexico's President, Enrique Peña Nieto, tiptoed around many soft-spoken victims in the hospital after a January 31 explosion at Pemex headquarters [...]
Continue Reading

→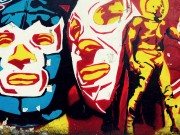 The rules: No throwing opponents to the floor, no rapping, and 3 minutes per poem.
Continue Reading

→