About The Author
David Szymanski
David is a Milwaukee-based photographer. When he is not dodging fake blood photographing at a Gwar concert, he is trying to find a way to travel abroad or discover the next best restaurant. Visit his website at www.davidszymanski.com & say hello at davidjszymanski@gmail.com.
Posts by: David Szymanski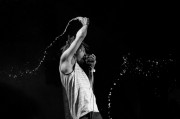 Subscribe to Matador
The best travel articles each week. No spam.
---