About The Author
Sarah Menzies
With a passion for the outdoors and social change, Sarah uses film to tell engaging stories that empower the viewer. She founded LET MEDIA in 2012, a production company focused on genuine storytelling centered around environmental issues, social justice, and engagement. She seeks personal and unique character driven stories that highlight the good that exists in the world, showing audiences that all are capable of creating positive change where they are most passionate. Sarah can most often be found skinning up a mountain in search of powder, or cruising the streets of Seattle on her bike.
Posts by: Sarah Menzies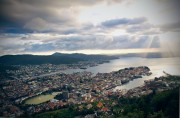 Rain has a tendency to usher people indoors and makes for a cohesive energy in the city.
Continue Reading

→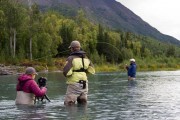 By day five, I looked less like a wizard with a wand, and more like an angler.
Continue Reading

→