About The Author
Stephanie Georgopulos
Steph is an editor at Thought Catalog. Her work has been featured on McSweeney's Internet Tendency, The Awl, Gizmodo, The Next Web, Refinery 29, and elsewhere. Follow her on Twitter.
Posts by: Stephanie Georgopulos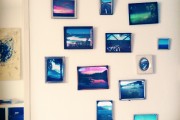 By day 5 we've stared at her bookshelves and closets long enough to decide that we like her.
Continue Reading

→