Having friends in a travel destination who are also locals is one of the best ways  to learn about spots that may not be in a guide book, but are sure fire bets for cheap drinks, a hot club, or great eats. Think food in Italy equals pasta, pasta and more pasta? keep to that line of thinking and you'll be missing out.
Here are 3 sweet places, I discovered on my recent visit to Rome. You can thank (or blame the cavities) on me later.
Via Albenga,24
This stand-alone shop carries chocolate brands not just from local factories La Dolce Idea and Casa del Dolce, but from all over Italy; Caffarel from Piedmont, Stainer from Tuscany and Streglio fromTurin plus others from South America in flavors like pink pepper and Chilli powder. Not a chocolate fan? Then ignore the candied figs dipped in dark chocolate and choose from the Italian honey and tea flavors too many to mention, the limoncello liqueur cookies, cinotto candies and traditional Italian sweets of every shape and size you can think of. The range and variety of sugar definitely makes this place worth a visit.
Via dei Marsi, 4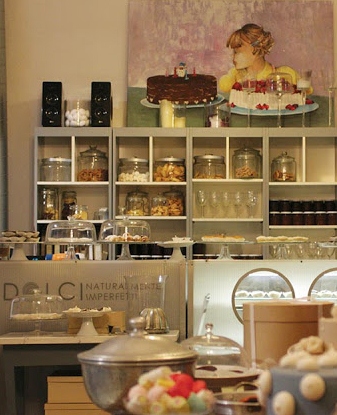 Although in the San Lorenzo area of Rome, this confectionary has the feel of a uber- trendy Manhattan café made to look like the room of a young fashionista girl. Polka dotted chairs, giant white candles in fish bowls, labeled boxes stacked in threes tied up with ribbons and a full length mirror in the corner. Pastries are made fresh daily, and if you need proof, a quick look through the glass door to the adjacent room confirmed it. Ladies in puffy white baker hats and aprons stood at a table, their hands hard at work. At the entrance of the store behind a display case sat cakes, cookies and desserts, all of which had my name on them. On a dining room table in front of it sat even more. I had to try one (or two) for the sake of this article of course.
Cornetto Notte
Via Tuscolana, 512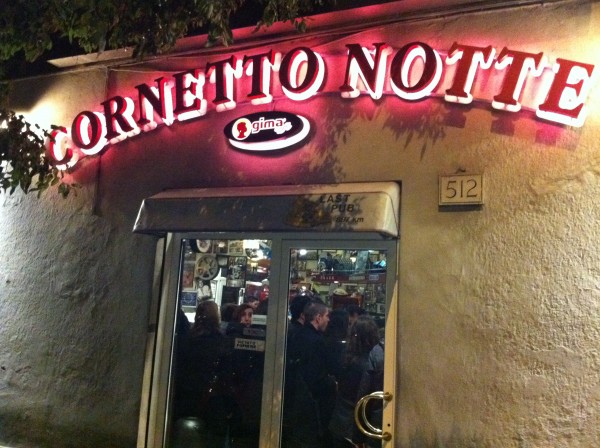 When the club crowds of Rome are done partying for the night at Marilyn or Micca club in Ostiense, they head for this cornettaro—Roman slang for a late night bakery/patisserie place. Don't expect a seat, or a table (you'll be lucky if you even get in the door) But if you manage to squeeze your way up to the counter, it's well worth the madness and you'll be served pretty quickly. Besides, can you really complain about 80 cent cappuccino and an equally affordable croissant? Well maybe, but that just means more for the rest of us