I wear Vietnam around my neck; an amber coloured hexagon with the image of an ox on one side, and Vietnamese writing on the other.  A souvenir of a broken promise, made a long time ago.
From Hannoi to Hoi Ahn, my trip to Vietnam was filled with the unforgettable. National Geographic-like images of daily life in the French Quarter appeared and disappeared within the blink of a camera lens while I, the observer, tried to keep, up all the while realizing no photo could ever do justice to what I was seeing. Motorbikes holding up to six people sped by nearly missing my fellow backpacker Thomas and I as we tried to cross the street, delivery men quickly followed, riding with anything from tissue boxes piled sky high to a giant wood armoire somehow strapped to the front. Women, hunched  and weathered  yet strong and bold pushed us aside, hurrying as they shouldered baskets made from dried plant leaves that swayed at either end of a huge branch with each step.  Others sat crouched in shop entrances shading themselves from the sun. Light skin, I was told, is preferable to dark so women will do anything they can to keep their skin out of the sun including covering their face with a cloth or handkerchief.  They stared at us from a distance with suspicious with eyes, ready to hide their faces at the slightest sound of a camera click. An old man swept his part of the dusty path in front of his shop with trees and branches tied together into a makeshift broom. Meanwhile, the café in the park was serving addictively good Vietnamese style coffee and men on bicycles rode by selling baguettes from baskets, warm and crunchy.
Years pass and details fade but there are things I will always remember. The night we sat in the middle of the road and drank vodka with a gang of Vietnamese kids while one of them played his acoustic guitar. Communication was a no go until suddenly Thomas recognized the melody coming from one guy's guitar so we sang the chorus, and for a moment we all spoke the same language.  Note to self: Never underestimate the power of 'Hello' by Lionel Ritchie.
But it was at the beach where we found our best friends.There were three of them;Gangly and gawky yet
curious and adventurous, everything 14 year old boys usually are. Hard to say exactly who spoke to whom first or even why we befriended each other. But there we were, at the beach meeting daily by coincidence.
Thomas, built like an American football player, would pick one  the guys up, then toss him further out into the sea, like an Olympian practicing the discus. They seemed to get a kick out of that. We would teach them a few words of English and they would teach us a bit of Vietnamese. Swimming close to pretty girls, and shouting 'Anh Ye Em!' (I love you) before laughing and swimming away became another one of our games. Who needed to understand each other completely? We were having fun.
But our fun, like our trip had to come to an end. We managed to explain we were leaving and through hand gestures we agreed to meet back at the same spot on the beach the next day around 1 o'clock for the last time.
When Thomas and I returned the next day, our little buddies were there, but they weren't alone.  Other kids had tagged along to our beach meet up. It had now grown into a small group, but my attention never wavered from the original 3amigos as they were the ones that welcomed us first, and made the biggest impression. Two of them joined us in the water, splashing around as usual, the third boy, so happy a few days ago now strangely distant and sullen. Whether it was because of his swollen foot he had mysteriously hurt since the previous day or some other reason, I knew his sad face had nothing to do with us.  I asked about it, but all I could make out from the answer was something about an accident. Of what kind, I'll never know.
All too soon, it was time for us to go. Thomas was heading for Hue, and I was going to Da Nang. As we we're gathering our things to leave, the designated ring leader stopped me. Removing a chain I had never noticed before from around his neck, he  placed it around mine."For Rick" he said smiling as he tied it. A simple gesture, but a meaningful one nonetheless. I got the three boys to scribble their names and addresses on a piece of paper, and promised to send them copies of the photos I'd taken.
I wore my souvenir for years afterward, never taking it off not wanting to forget those kids. I still have that little piece of paper though I don't where exactly. I occasionally stumble upon when going through one of my 'spring cleaning' phases. Not able to read it, at first I wonder what it is, then the memories of the beach come rushing back , with an ounce of guilt thrown in."I'm going to send those kids the pictures and a letter" I tell myself. I wonder who they are today and if they even remember Thomas or me.
I wore Vietnam around my neck. Years later, I still hold it in my heart.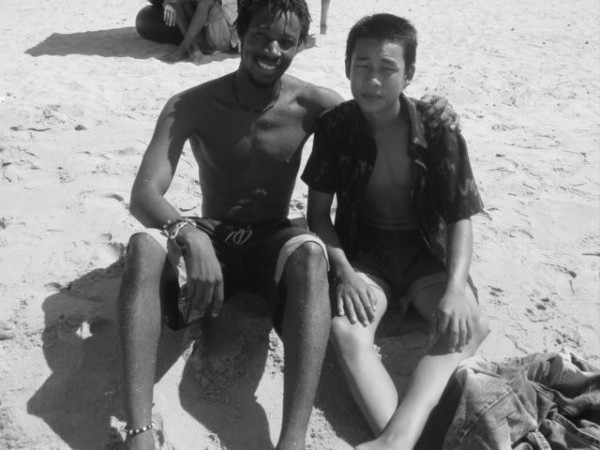 http://matadornetwork.com/community/Destinationinspiration/like-an-albatross/beach-kids1-3/
http://matadornetwork.com/community/Destinationinspiration/like-an-albatross/beach-kids2-2/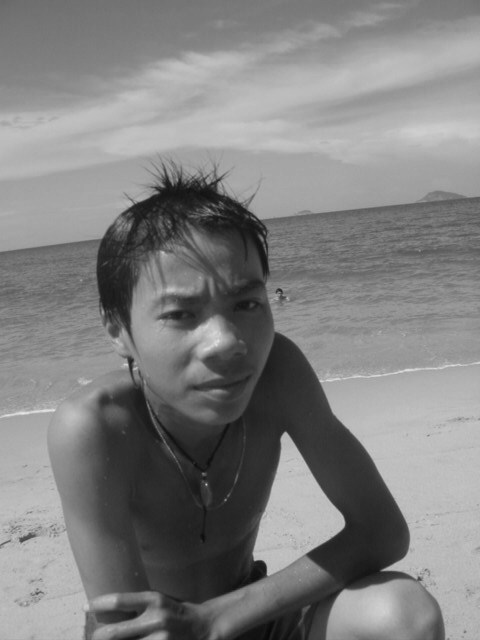 http://matadornetwork.com/community/Destinationinspiration/like-an-albatross/beach-kids3-2/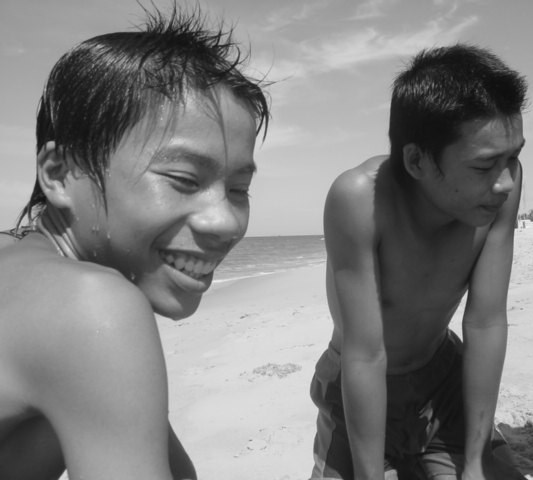 http://matadornetwork.com/community/Destinationinspiration/like-an-albatross/beach-kids4-2/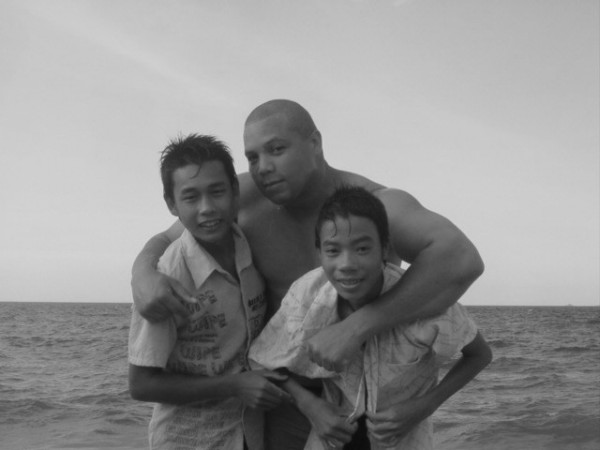 http://matadornetwork.com/community/Destinationinspiration/like-an-albatross/beach-kids11-2/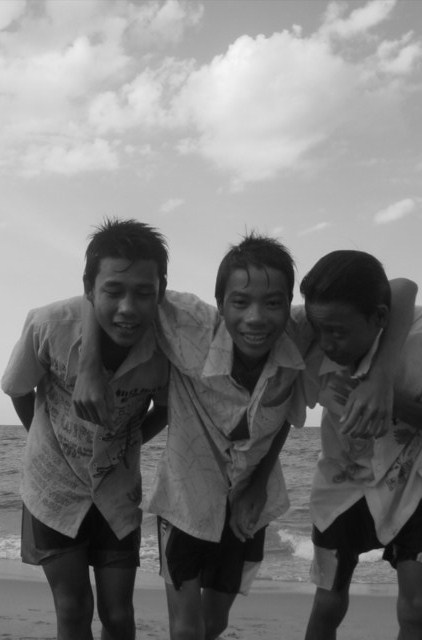 http://matadornetwork.com/community/Destinationinspiration/like-an-albatross/beach-kids12-2/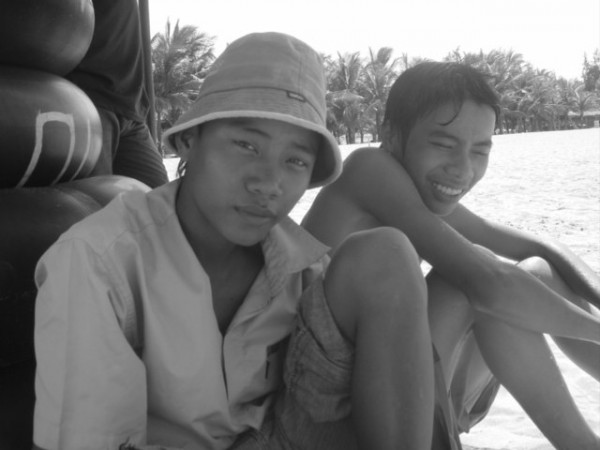 http://matadornetwork.com/community/Destinationinspiration/like-an-albatross/beach-kids-5-3/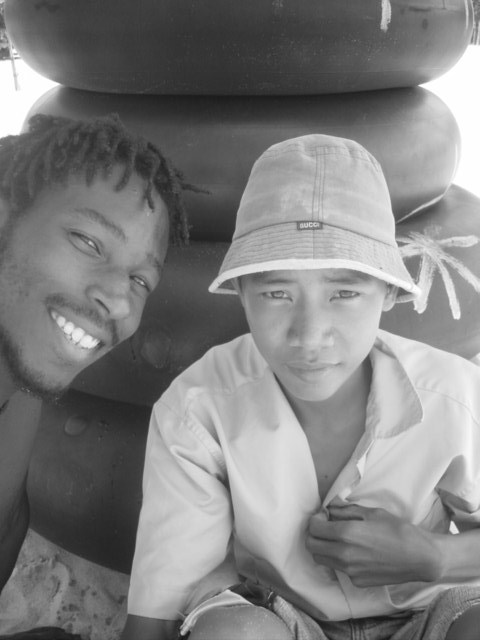 http://matadornetwork.com/community/Destinationinspiration/like-an-albatross/beach-kids-6-2/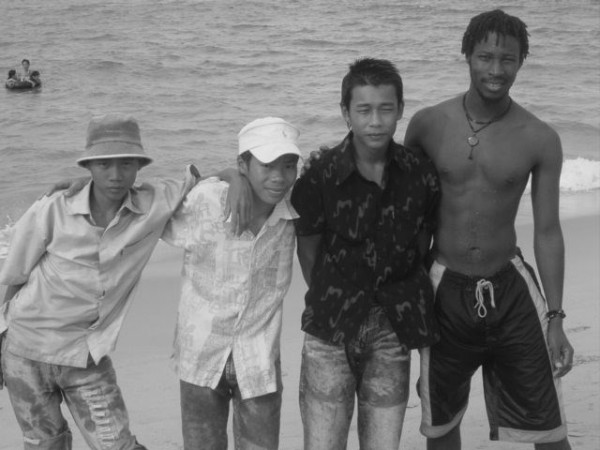 http://matadornetwork.com/community/Destinationinspiration/like-an-albatross/beach-kids-7-2/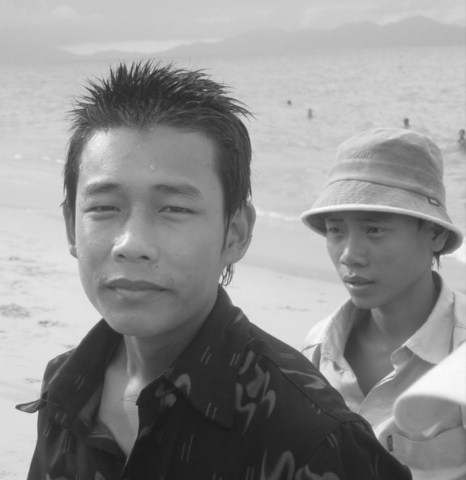 http://matadornetwork.com/community/Destinationinspiration/like-an-albatross/beach-kids-8-2/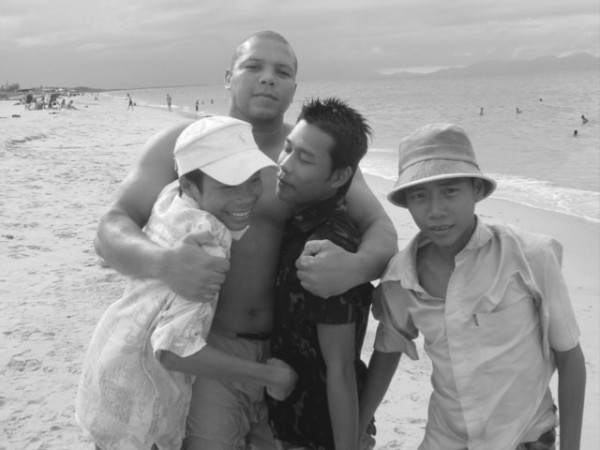 http://matadornetwork.com/community/Destinationinspiration/like-an-albatross/beach-kids-9-2/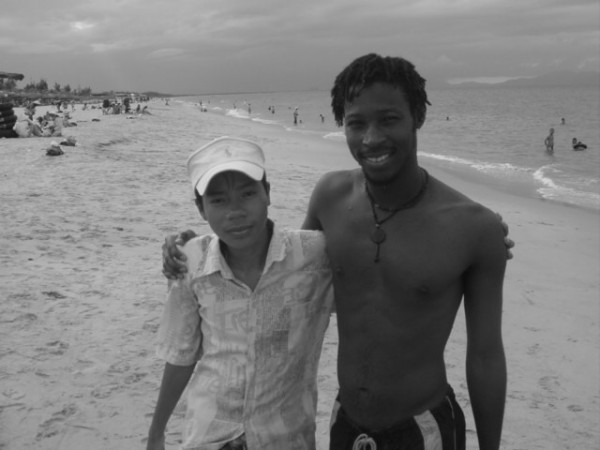 http://matadornetwork.com/community/Destinationinspiration/like-an-albatross/beach-kids-10-2/