Sighisoara Medieval Festival will be held between July 26 to 28.
Sighisoara Citadel streets are stormed by thousands of tourists at the end of this month. You will experience shows chivalry, medieval battles, parades specific times, theater performances for adults and children, music and medieval dances, wine tastings and more.
Impressive showdown takes place over three days, between 26 and 28 July at Sighisoara Medieval Festival, whose central theme is Prince Vlad Tepes.
According to organizers, the theme chosen – "Vlad Knight Justice" – comes as a natural consequence of the three previous editions were titled "The Return of the Knights", "Merlin – wizard medieval world" and "Joan of Arc – 600 years of struggle and faith. "
Sighisoara Medieval Fe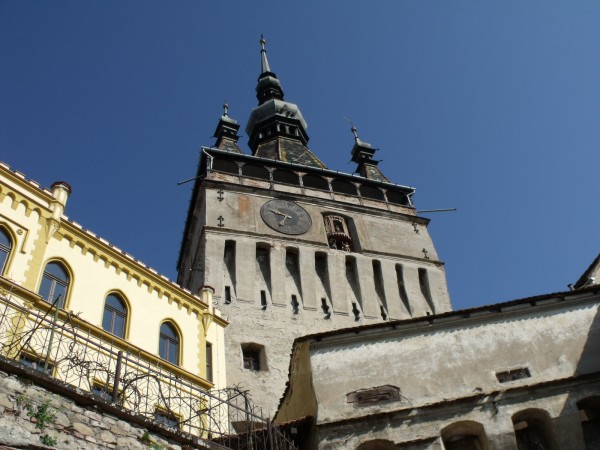 stival begins Friday, July 26, at 16.00, the "Sea Knights parade, troubadours, minstrels, actors and craftsmen", followed by the official opening will start with greeting guests as free citizens and investing in Fortress. This ceremony will take place in "Knight Vlad Market Justice" and will be officiated by an actor who will play Prince Vlad Tepes ( the Impaller).
The fun continues with performances and ends with knights and minstrels meeting, retreat with torches and secret judgment of traitors of the country.
The other two days of the festival, on Saturdays, July 27 and Sunday July 28 will also animate the various parades, concerts and orders of chivalry. Throughout the period, the medieval fortress, actors, Romanian, Hungarian and Bulgarian will support various theatrical performances on makeshift outdoor scenes.
On the last day, the Clock Tower, starting at 20.00, will take place Ambient Folklore concert band and at 21.00 Knights of the Order of Medias will hold an artistic representation. Towards midnight, there will be "Great retreat" Knights of Torchlight, and a huge fireworks display, which will conclude the festival.
Expert