The heart of the Mayan World / El corazón del mundo Maya
So here I am back in my room behind my little Macbook. After four more long months of hard work, I finally rewarded myself to another trip. As always my trips get better and better, if not more intense and challenging. My selection of choice as of Oct 2012 was Belize. Originally I had wanted to spend time on the beach, pass through Belize City, check out San Ignacio and possibly take a day tour to Tikal. I realized doing this worked well with my budget. In time my mom and step dad took interest and I was set on Belize. I realized that with +2, the possibilities are much better to do more. So I expanded my sights beyond the border to Guatemala and down south to Guatemala's old capital.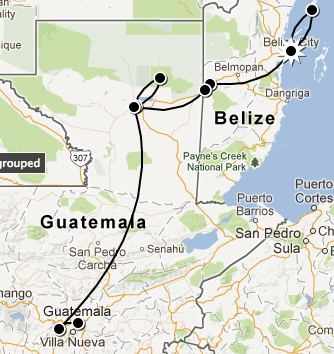 All in all I come back home a very satisfied traveler. I wished and still wish I could have continued travel, however I know I'm not quite ready just yet. My mother had school conflicting so it ended up being my step dad and I. Everything I envisioned turned out even better in reality. The only problem as always in my recent travels is that everything has to be done quickly. Nothing is ever chill or laid bad. Who likes to travel that way? I know not me, but I accept what I can get for now.
Anyways, first two days we flew into Belize City and took the water taxi up to San Pedro. In doing so we almost accidentally got off at the wrong island. As expected, there wasn't much to do but chill out and listen to the constant strong breeze OR hire a tour guide for something, somewhere. Our second day we did hire a snorkeling tour off the coast. Luckily, I had bought a GoPro just a few weeks earlier to get some great pictures and videos underwater. Next day we left out lazy beach bums behind and went on a cross country venture the Belizean way literally. Before that, we got a good glipse of the inner Belize City streets. It looked like a bomb hit some sections and they left it untouched. Very sad sight yet it was expected, however I'm so happy to have seen it for myself.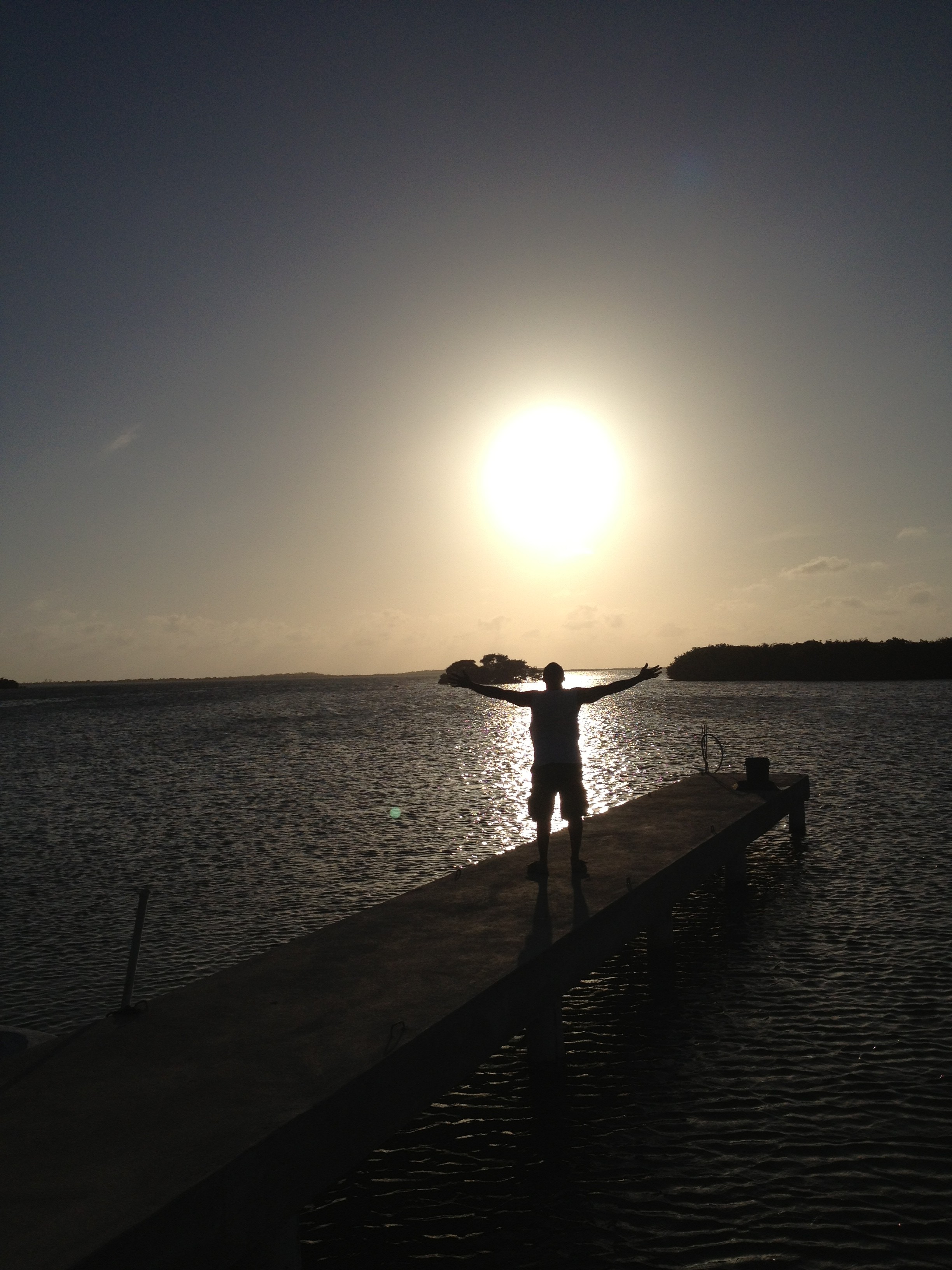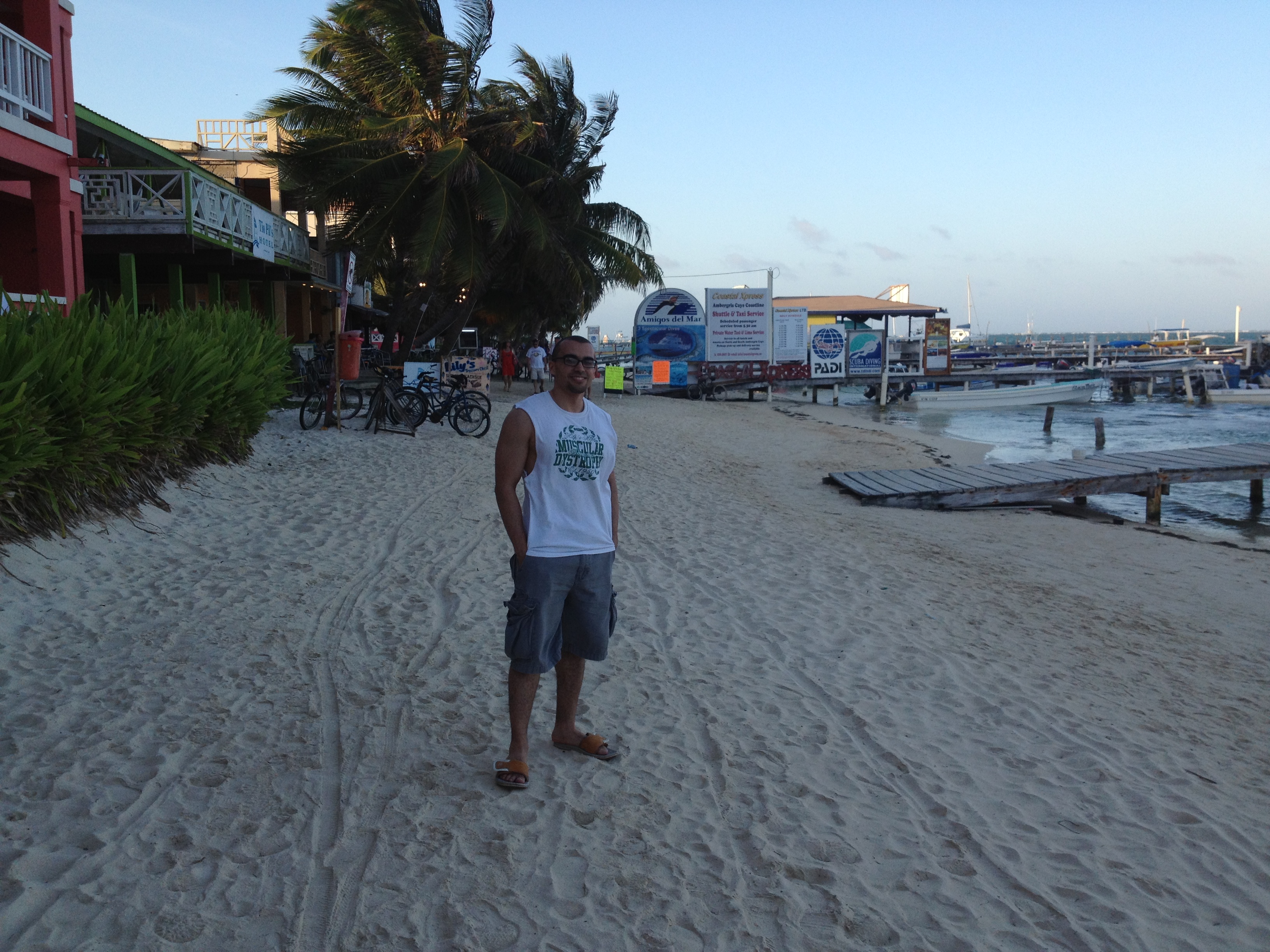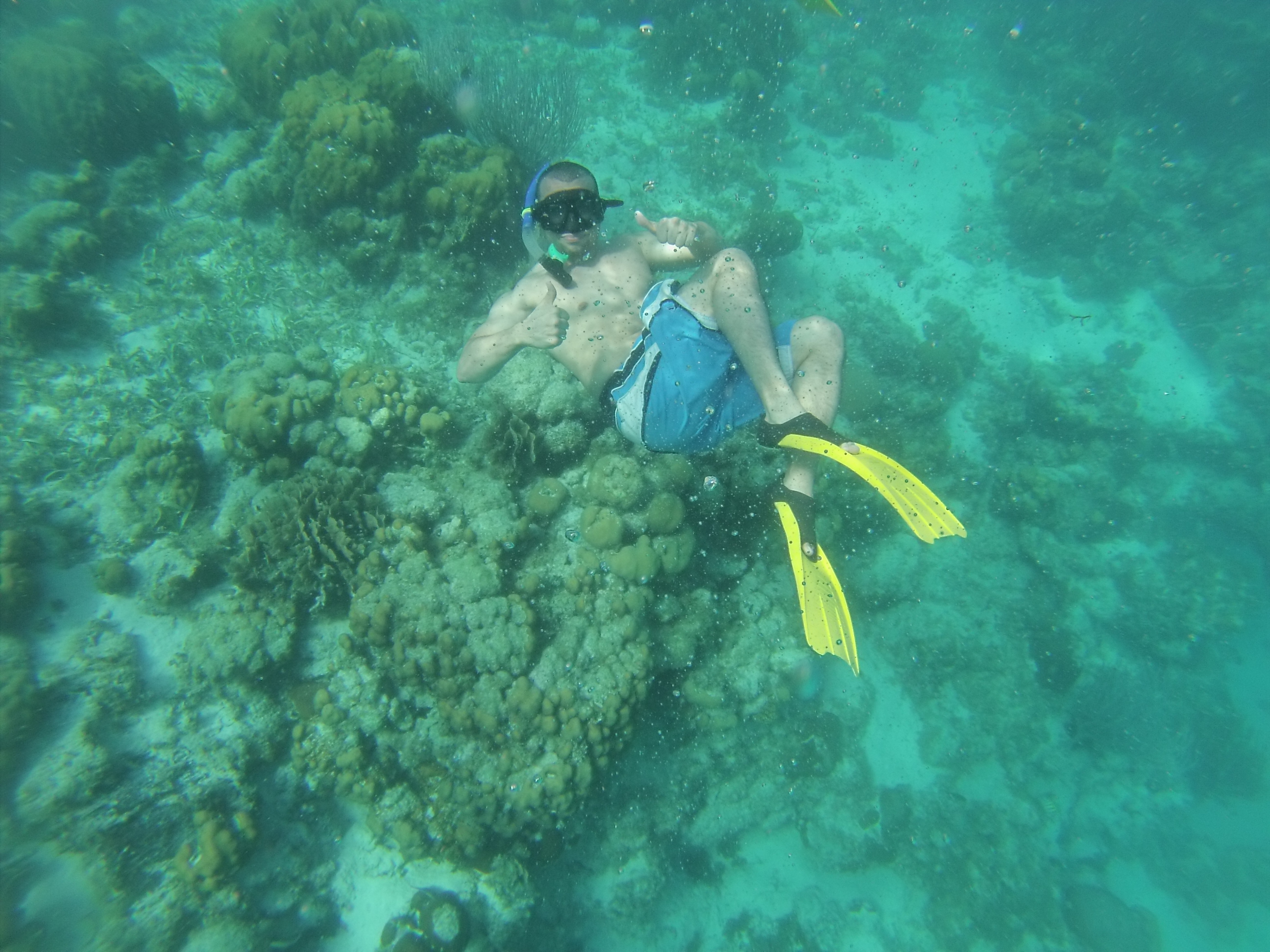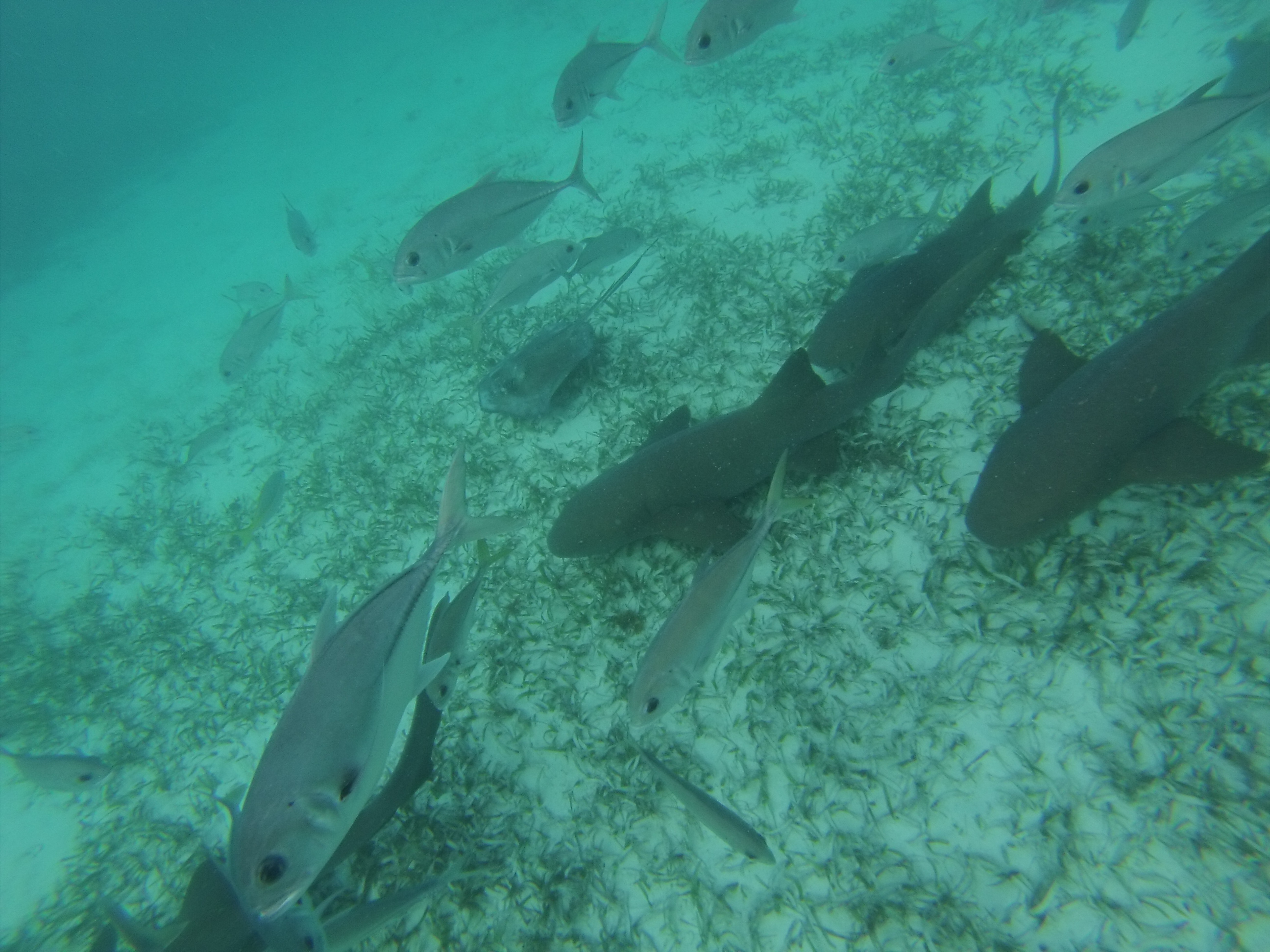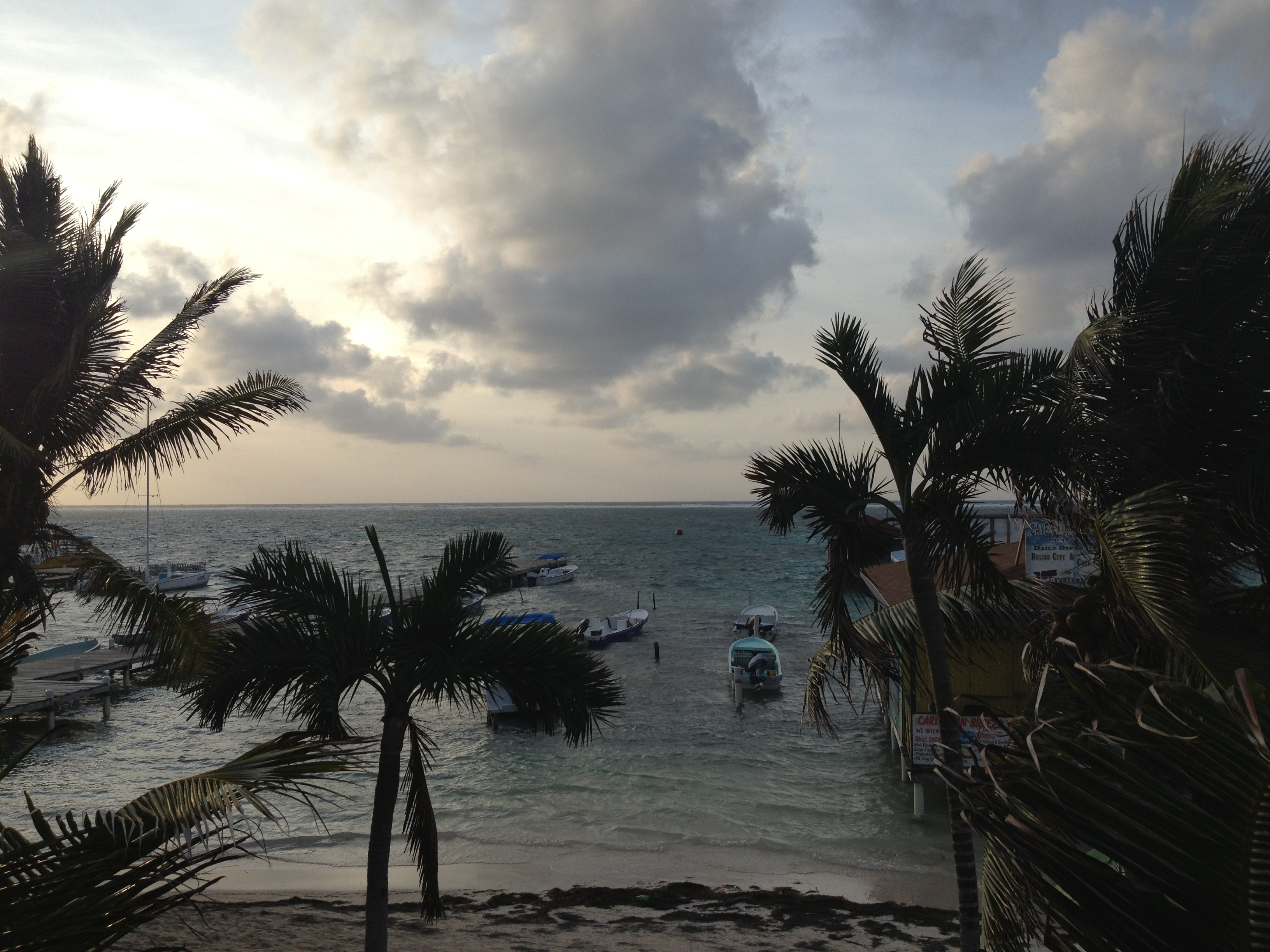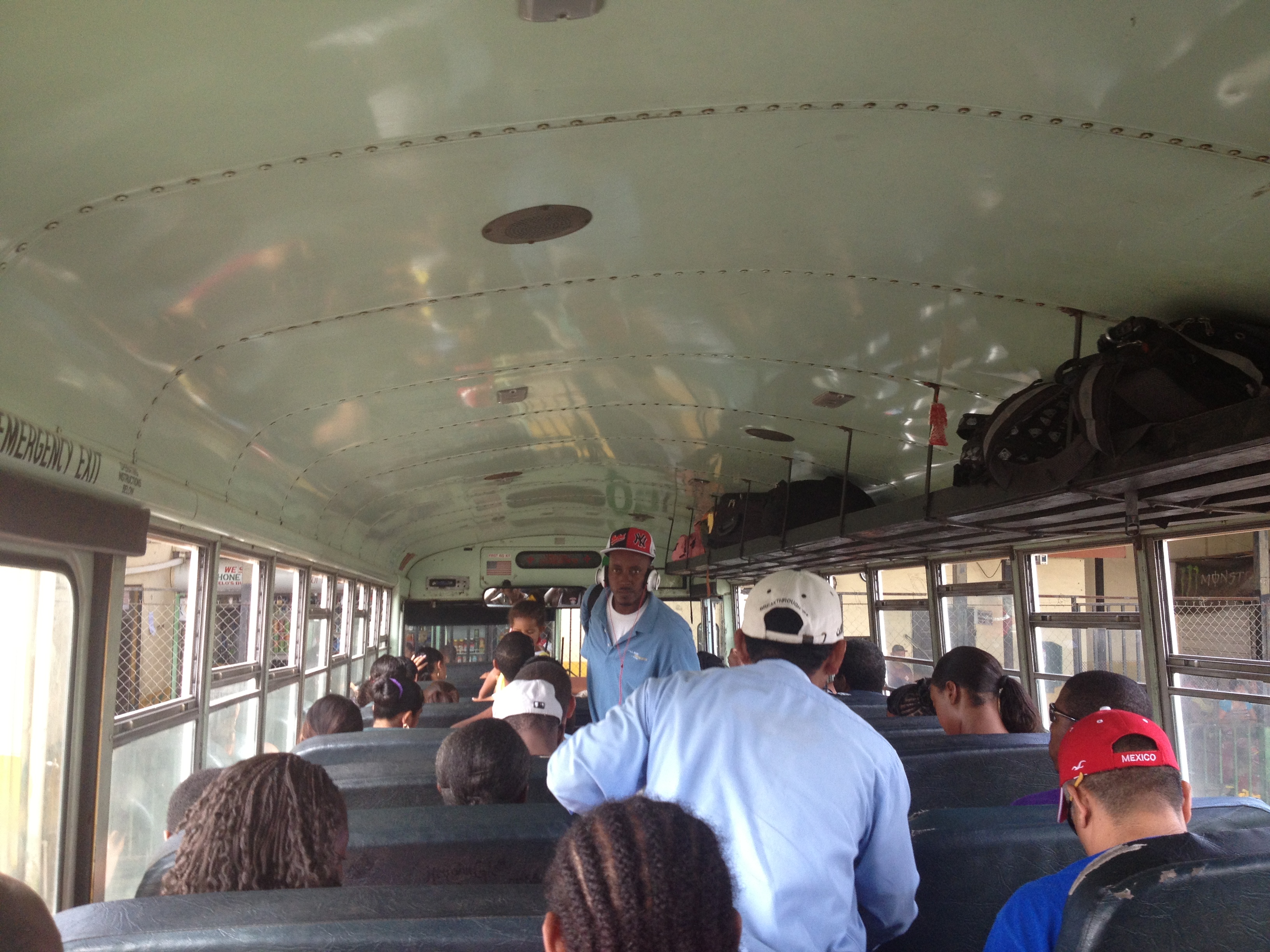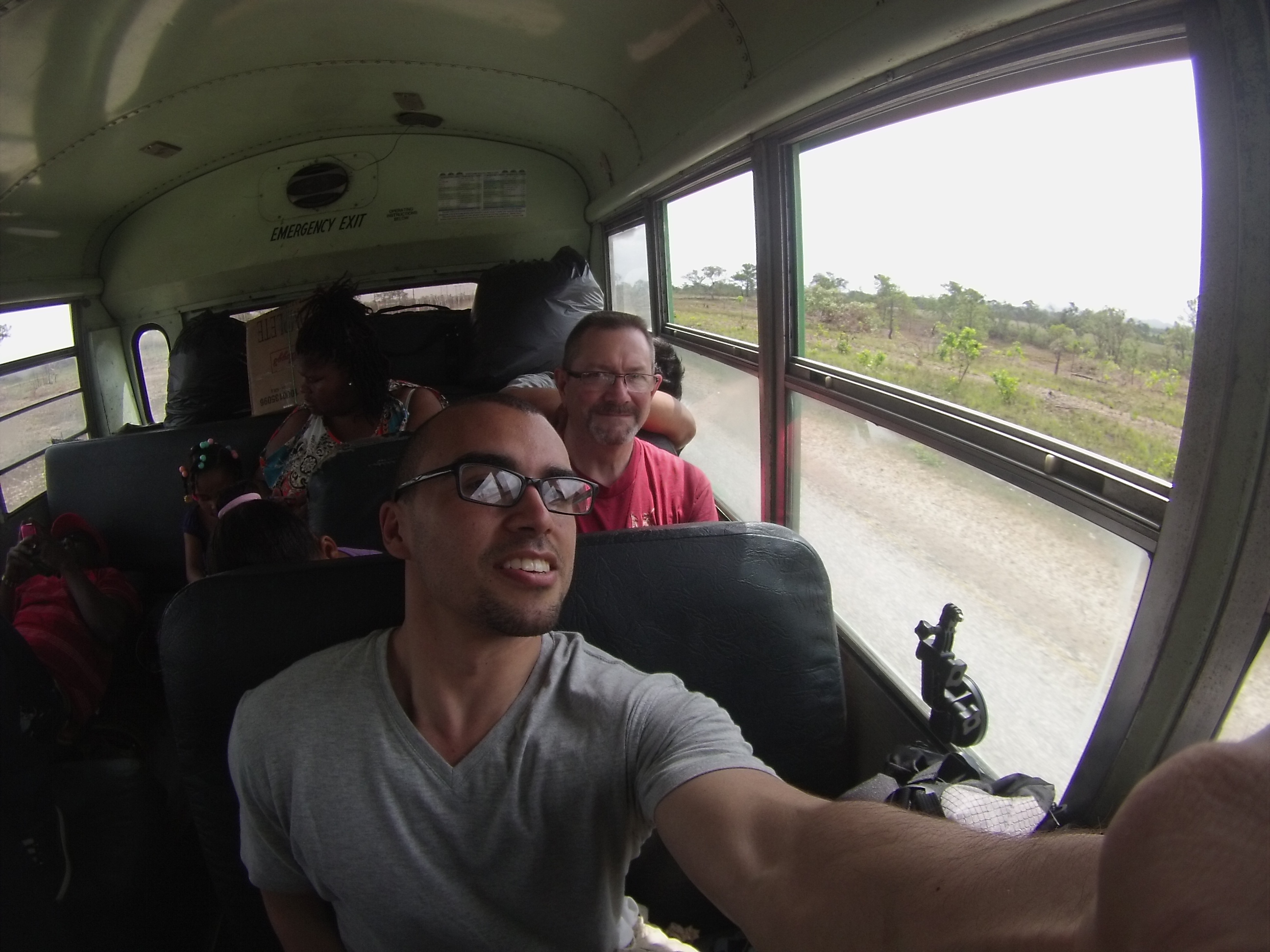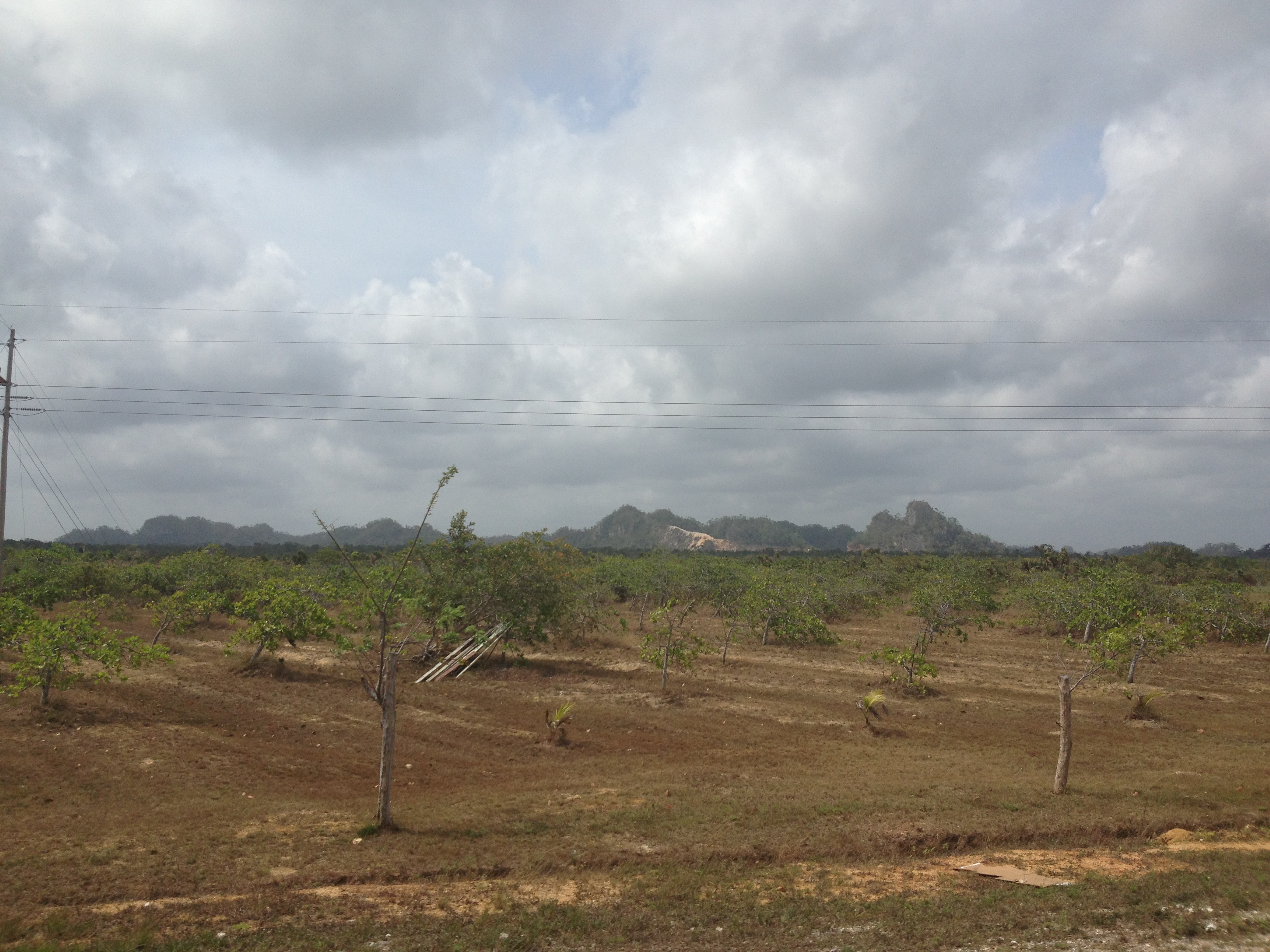 Our bus was a retired American school bus (chicken bus) for an "overpriced" 8 dollars, for both of us. You get what you pay for, ANYWHERE, because I couldn't feel my ass on the seat for 3 hours. The experience was great though and very happy we did this. We arrived in San Ignacio around 12pm after the long ride, checked into our hotel and immediately trekked off to see our first Mayan ruins, Xunantunich and Cahal Pech. The first site allowed us to cross the Mopan river using a hand cranked ferry. Unfortunately May is the time of the year when everyone burns land for cropping. Which meant the heat was double, visibility sucked and a burning smell was everywhere. Xunantunich sat nice and high on a hill overlooking a nice section of the Cayo district with a glipse of the Guatemala border. Yes, Belize actually has a border control to keep the Guats out. Sounds familiar for an American with Mexicans…hm. Cahal Pech is apparently a home to a royal family with many hallways and rooms to walk in an out of. It sits on a hill as well with a close proximity to San Ignacio. Close enough to walk through town to eat and walk back to our hotel, which we did.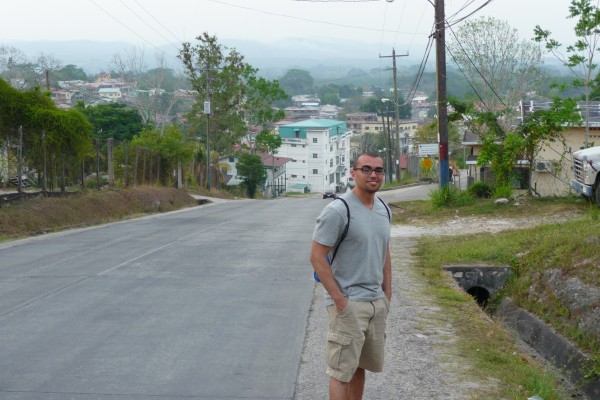 We debated on our travel time, using it wisely and our budget against the highly expensive tours to places that were farther than expected. I'm latino, and my biggest flaw is the inability to speak spanish with confidence. The past year I have been taking courses online, so my biggest goal was to test my skills personally. The answer to this full equation was to cross into Guatemala a day earlier. Crossing the border was as chaotic as I expected. Cambistas everywhere, before the border AND after. After paying a retarded exit fee we crossed and even more cambistas approached with a nice side order of taxi and transportation hustlers.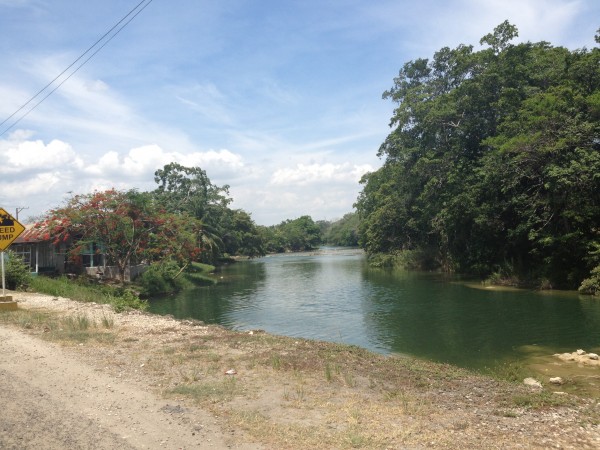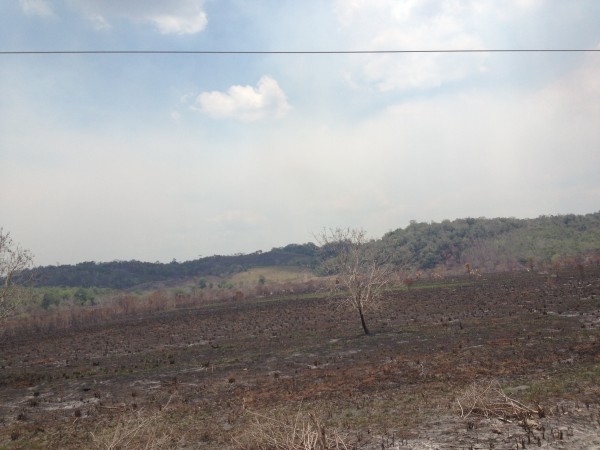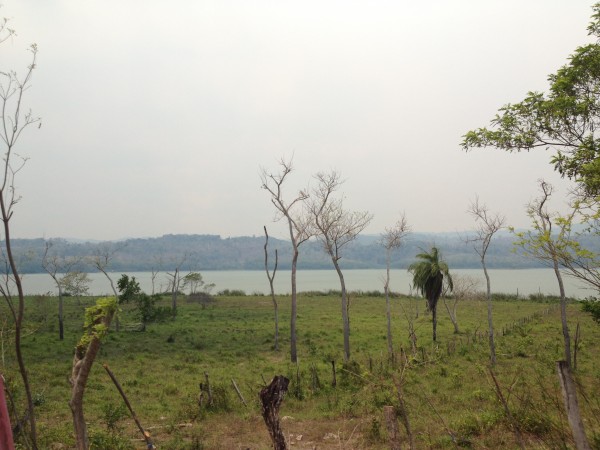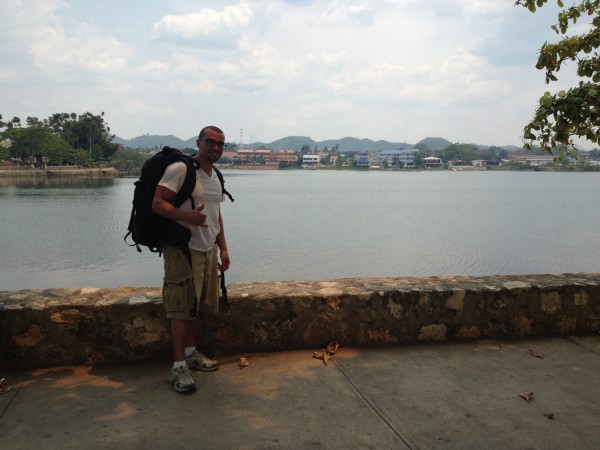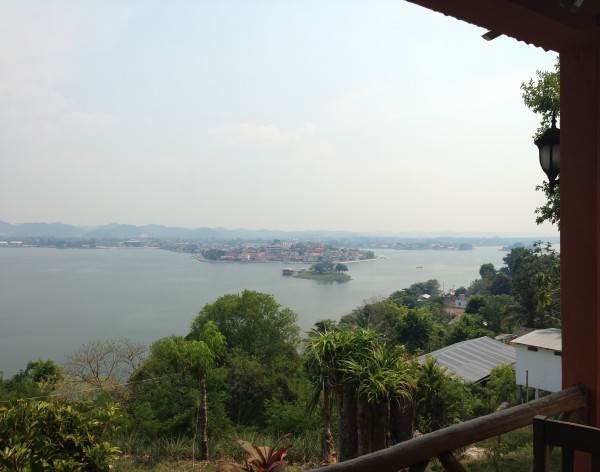 Worst part of the trip was the transport to Flores from the border. Many months before I had read a post about San Juan tours and scams. Not to forget a robbery off the road on the way to Tikal affiliated with the company. Before getting on my transportation to Flores, I realized that same name on the back of the bus. I was scared shitless and trying to tell my stepdad about this company. But with all the annoying people around us and the workers for San Juan tours rushing us he wasn't understanding me. In the end, a stupid decision at the time was made and my stepdad convinced me to get on. I have never been so scared for my life by just being on a bus. Every time the bus slowed or "sketchy" vehicles came in front, I panicked. At a flores/tikal intersection the driver turned to Tikal instead of Flores which my heart started pounding more. I based my fear on this forum and many similar ones :
http://www.tripadvisor.com/ShowTopic-g562625-i16186-k4322379-Flores_San_Juan_Travel_trip_to_Tikal_Bandits_be_aware-Flores_Peten_Department.html
Just like a few posts, the driver stopped along the way in El Remate to pick someone up. This man made phone calls and texts throughout the whole drive, tried to sell us "tours", and eventually the man was dropped off halfway back down to Flores. We ended up getting dropped off and went about our travels. I eventually told the other travelers and the hostel owner about what I read and was all true. Back to the travels, my same day last minute booking through HostelWorld was a gorgeous cabana themed place on the hillside of San Miguel overlooking Flores and Lago Petén Itza. Absolutely amazing place and by far the best hospitality I have ever had in lodging in my life, the name of the hostel is Chaltunha Hostel. The owner happily accommodated our next day venture to Tikal and also transported us across the lake if necessary. I recommend every travel going to Flores to stay at this location. It is perfect!!
Next day we woke up at 4 to get a shuttle to Tikal, the highlight of the trip. Still paranoid about getting around, our transport was legit and made it to Tikal without issue. The park was far larger than I imagined and the walk around I anticipated turned out to be a jungle hike. We saw amazing forest animals, to vines, huge tree trunks to best of all, amazing Mayan architecture. Overall the experience was great, despite the scam scares, everything was worth it. After 6 hours of calorie burning we returned to the hostel for a last beer on the mountain side before switching hostels to be on the island.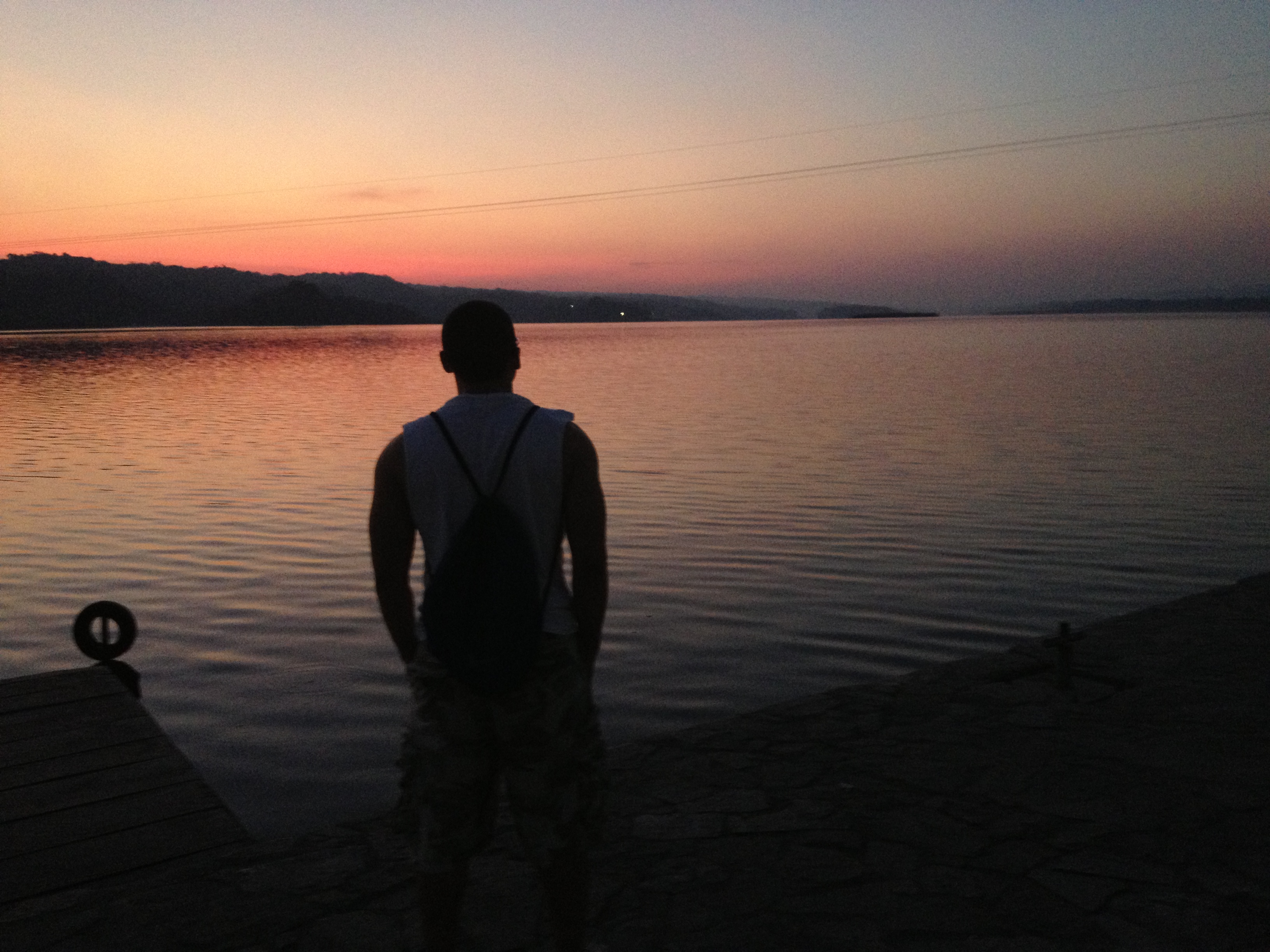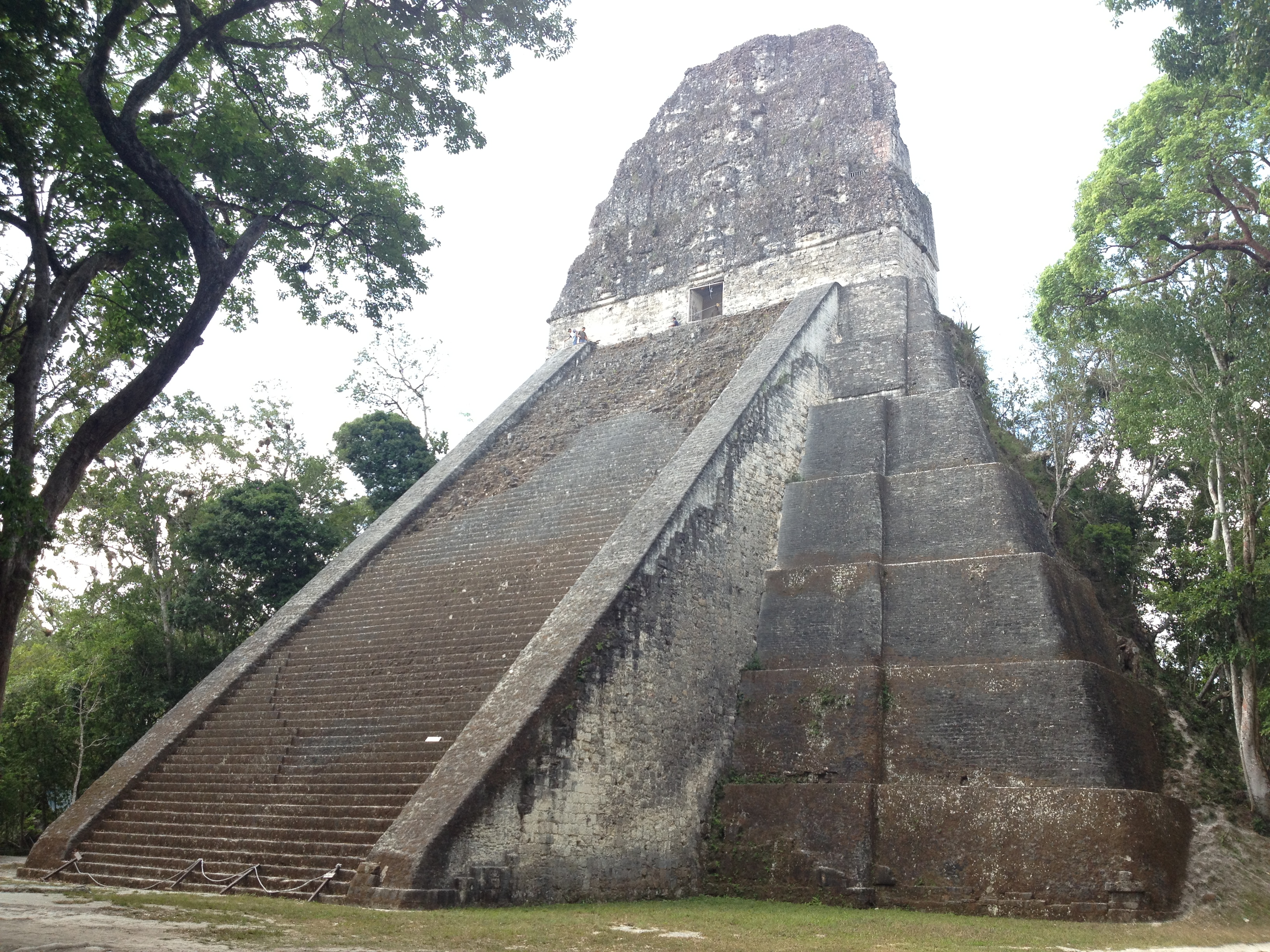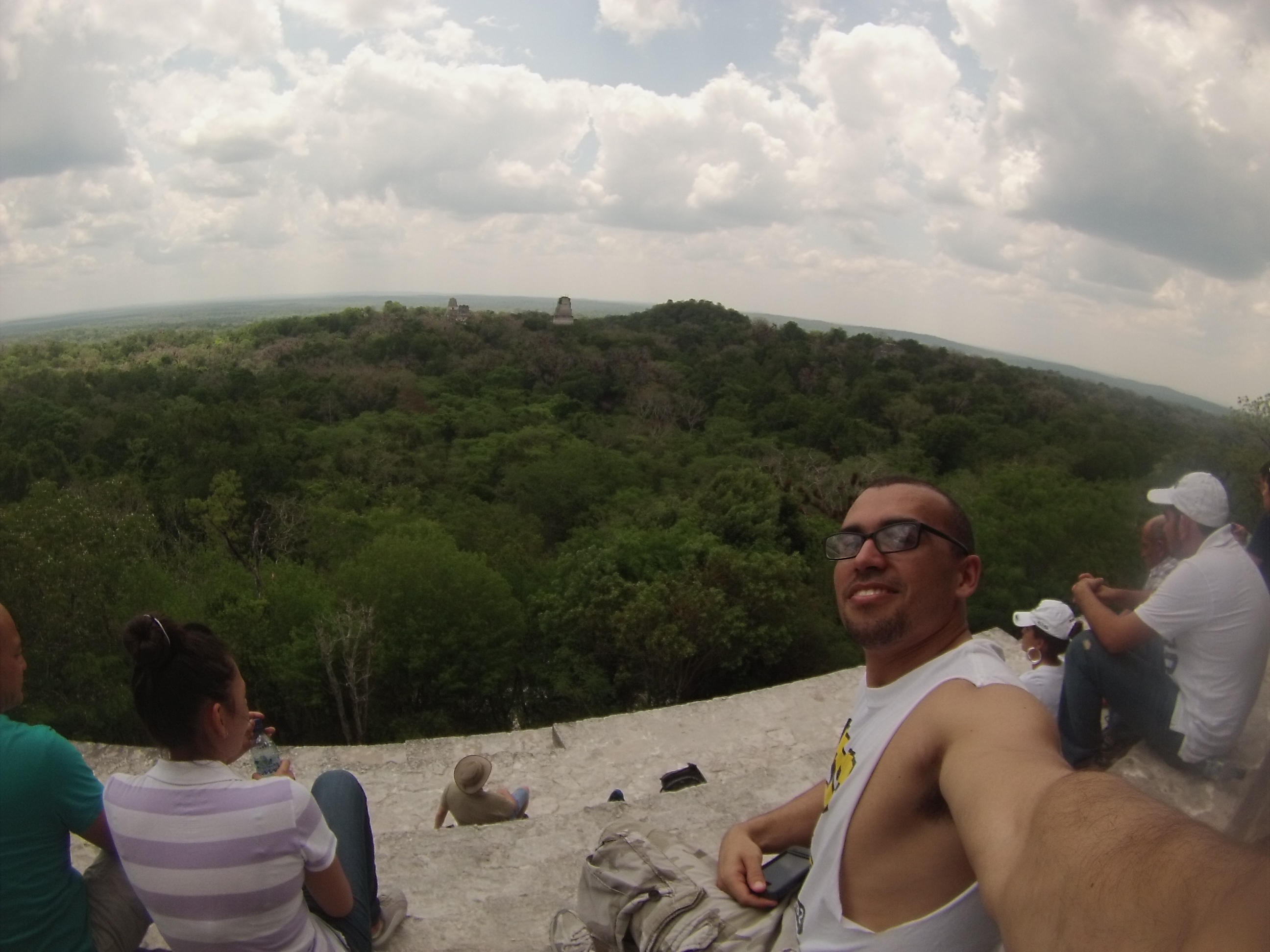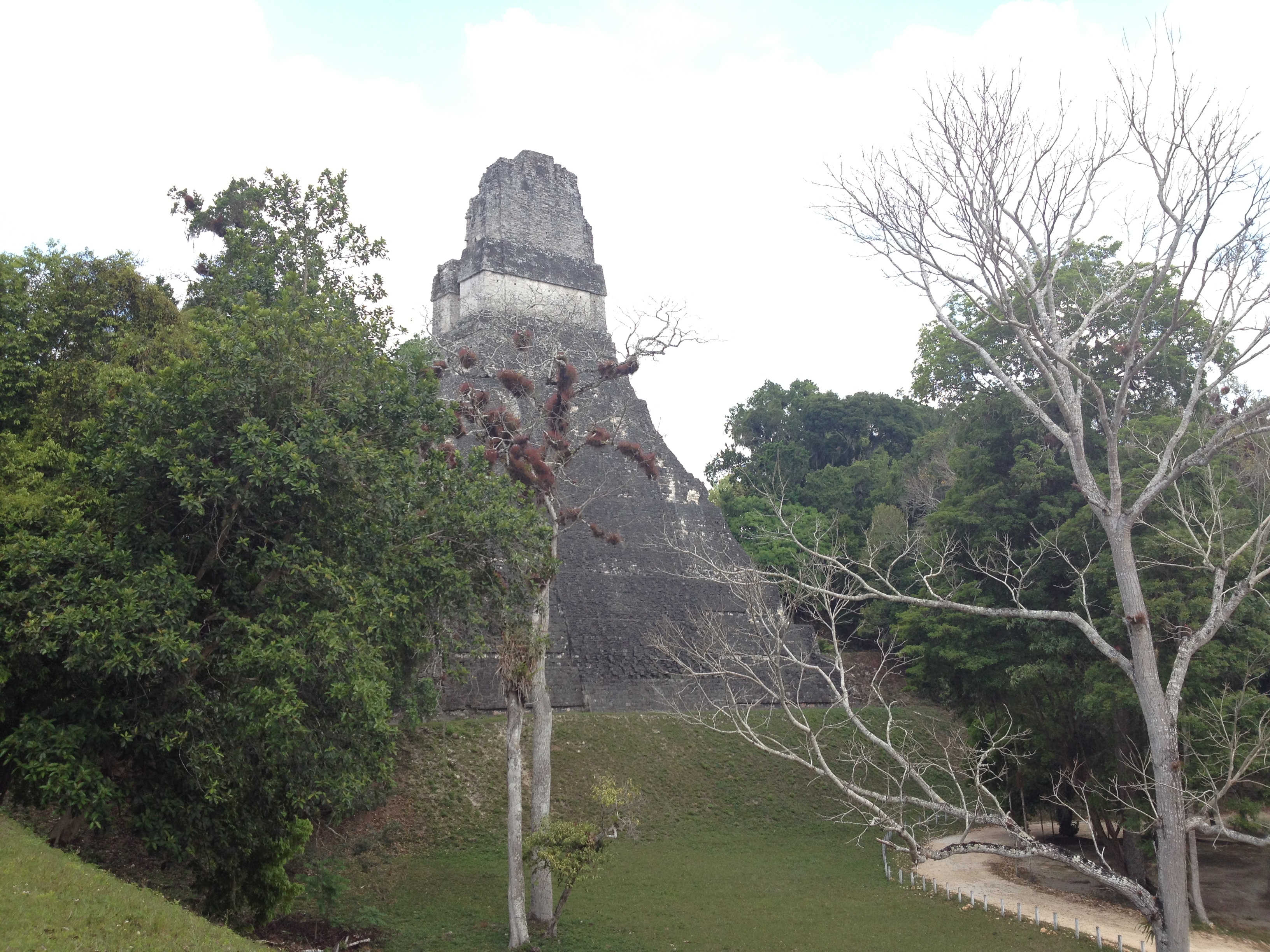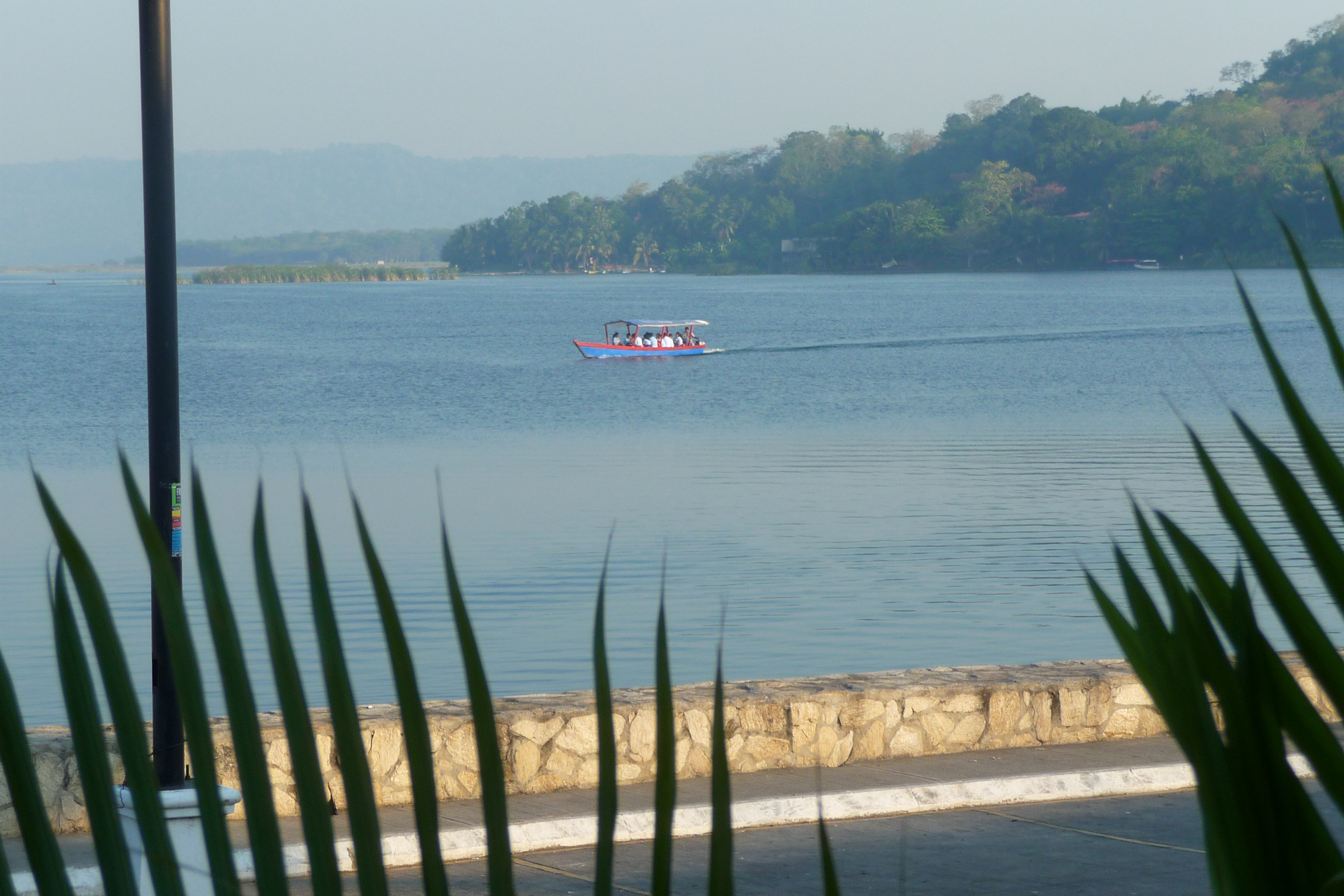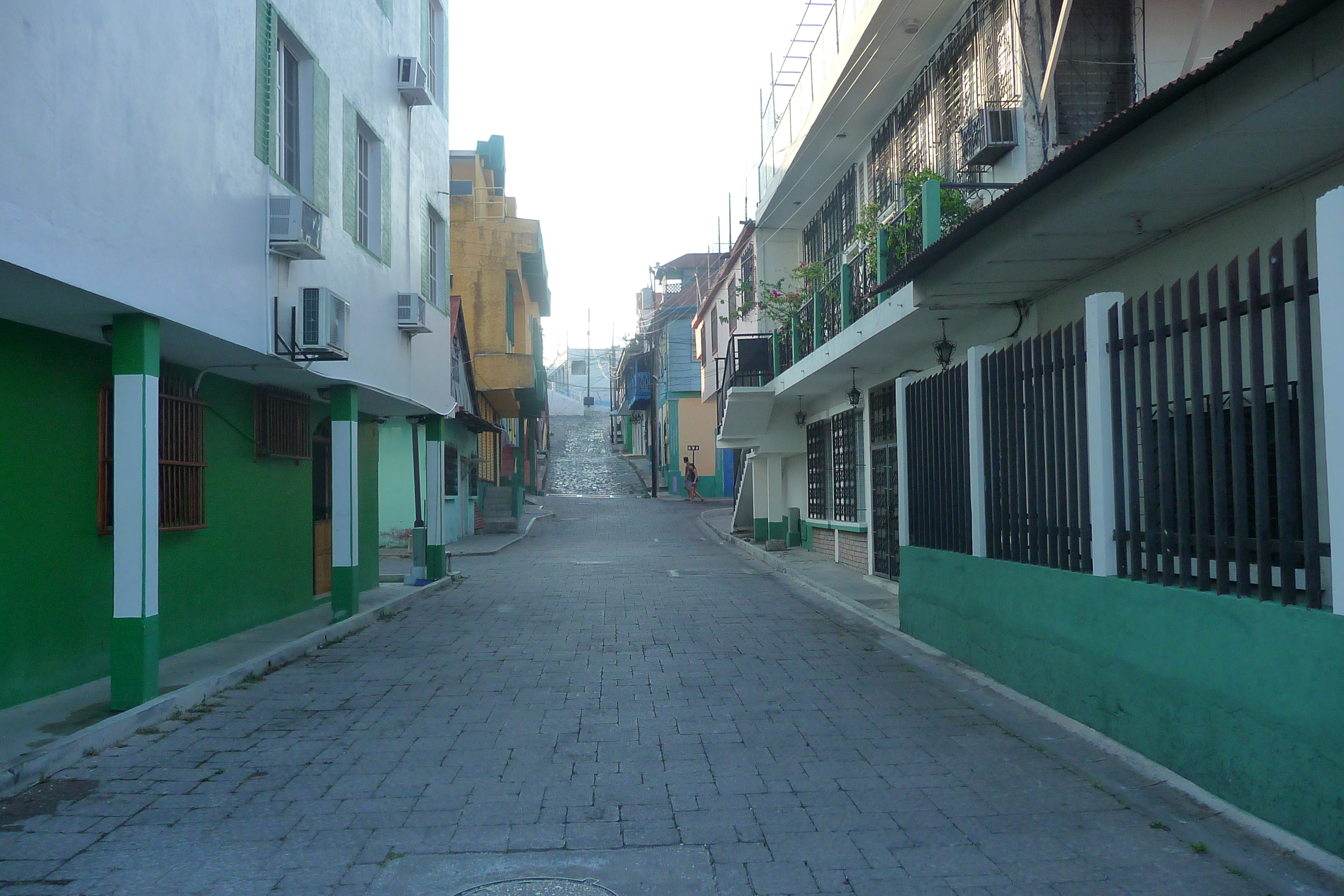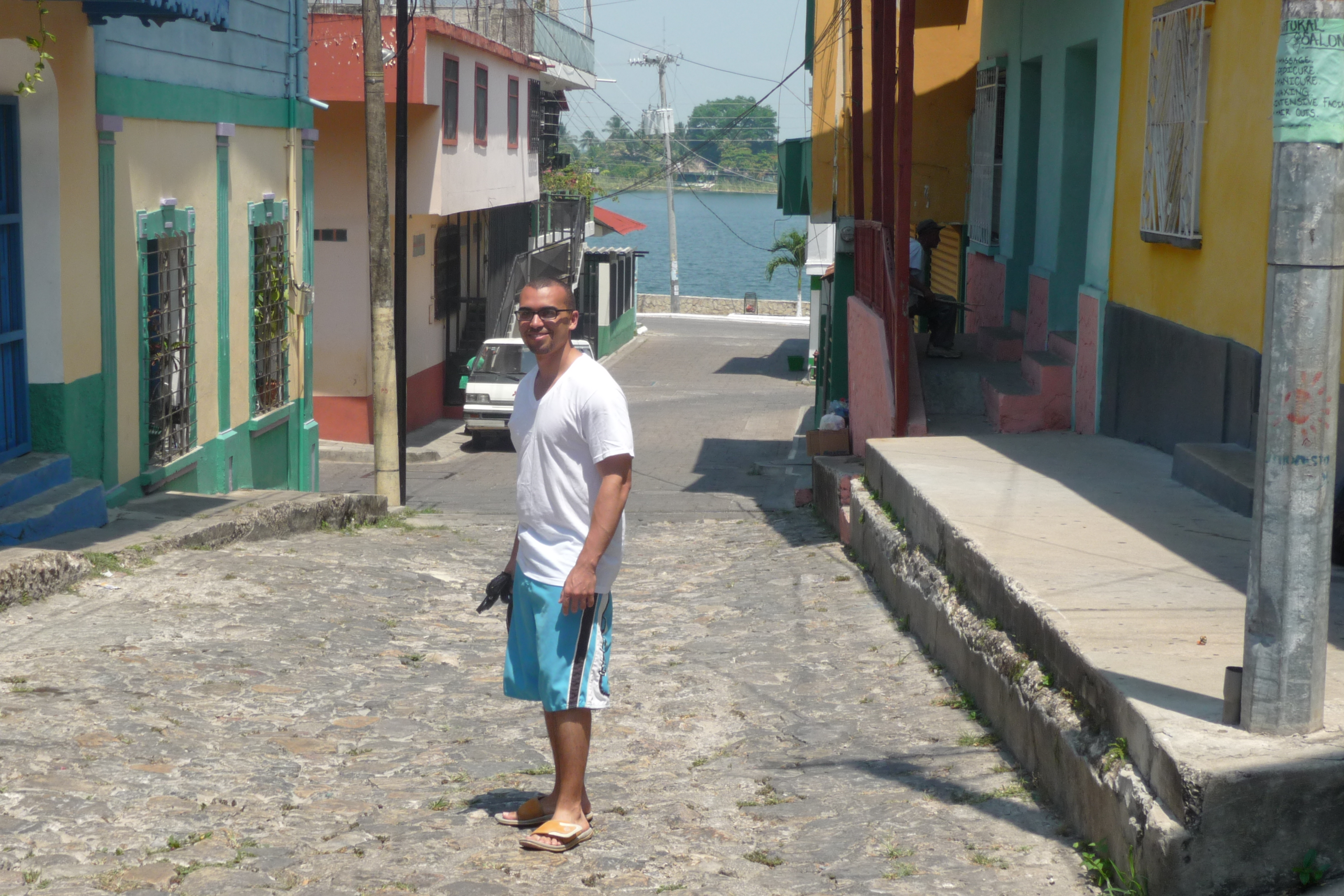 Next day was our most laid back day and relaxing. For lunch, instead of a restaurant, we bought a budget travelers lunch for an equivalent of a $3 meal in Quetzales. Burrito, 2 tacos, and a beer. WOAHHHHHHHH!!! That night we had a 9 hour bus ride planned to head south, so pool side, lake side, and pillow side hanging out was good enough for us. 8pm came around, checked out, and headed over to the sketchy looking Bus station in Santa Elena for our overnight bus trip with Linea Dorada. This was pre booked online for about $117 (3 people). Only problem is our tickets were never sent to me until I emailed them 3 days prior. The luxury bus included A/C, reclinable seats, complimentary water and sandwich, and a bathroom not to forget our front seats on the top deck with a front window view of the road. Oddly for me, I slept well for about 5.5 hours.
I woke up to sunlight, moutain silouettes, and car traffic in the distance around the bend of these mountains. The air was much cooler and the atmosphere was much less tropic. The traffic into Guatemala City was a bitch, as expected. We caught a cab after we got off the bus and I didn't think I would make the 40 minute trip to Antigua. The air was so polluted with fumes, I hated breathing. Our first initial turn into Antigua wasn't what I expected. Not sure why, but I assumed a highway overlooking the city and finally turning into the street. No. A simple turn right, oh shit we're in Antigua, haha. Absolutely amazing city, with amazing views of the volcano, amazing pastel colored buildings, cobble stoned roads, old Spanish churches and best of all, the people were so great. "Los Guatemaltecos son muy agradables." Everyone greeted you with a "HOLA""Buenos Dias""Buenas Tardes""Buenas Noches".  You can't expect too too much to do in Antigua, except enjoy the ambience of a small old city of great people and beautiful colors.
Overall, this trip was significant in many ways. I found a way to break out of my shy shell and practice my spanish with people. The only way to be fluent in a language is to actually speak it. I never backpacked until this past week. Having just one bag on my back is by far so convenient and awesome. I normally meet people in my travels but I've met some amazing backpackers with stories that I dream of. I spend my 7 days a week working two jobs to save up for this amazing travel lifestyle. Here I am thinking I am one of few when there is actually so many who do this and succeed. This was all an eye opener for me and traveling to these two countries did a lot of justice for me. I come back sad to return but with much more ammunition, support, and willpower to further work hard to create a story of my own. Happy travels everyone.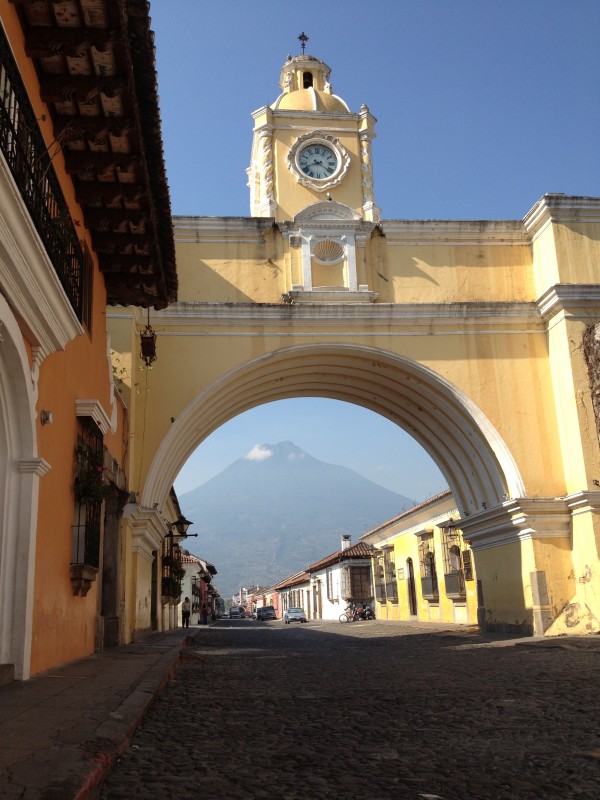 Expert