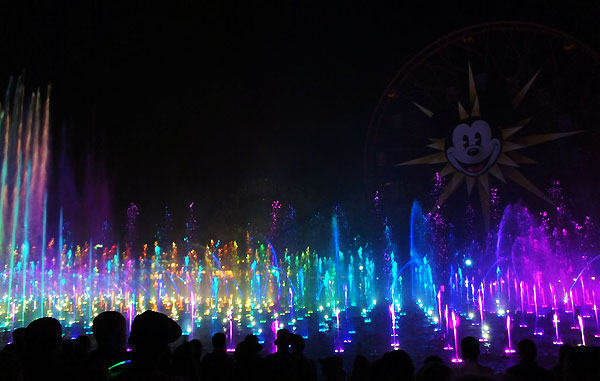 It's a spellbinding symphony of light, color, sound and water. Scenes from Disney favourites like The Little Mermaid, Bambi, Finding Nemo, The Lion King, Snow White and the Seven Dwarves and even Pirates of the Caribbean spring into life amid jets of water, rays of light and audio/ visual effects.
This is the World of Color , a night time show at the Disney California Adventure Park that premiered in June 2010. As part of the three-month "Summer Nightastic" show, this 27-minute Hydrotechnic show has over 1,000 fountains that can shoot water jets of up to 200 ft (61m) in the air. Images that audiences see dance before them are lights and laser beams being projected into a 380-foot (120m) long mist screen.
Set against the velvet backdrop of the night sky, the colorful images dancing to music makes for a magical end to the day. For that half an hour, I was truly transported to happiest place on earth.
Tip: If you do not wish to get wet, avoid standing near the water's edge.
Where: Disney California Adventure Park, Anaheim, California