Why The Golden Triangle Tour In India Is So Popular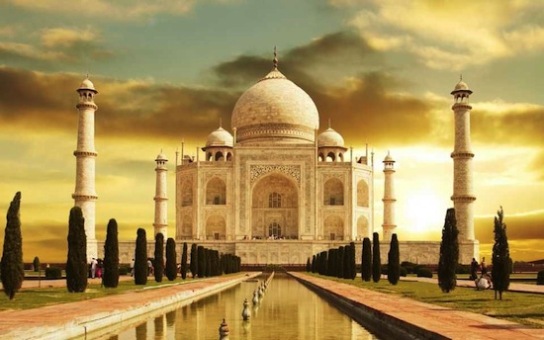 It should come as no surprise that the Golden Triangle tour in India is one of the most popular and fascinating trips that you can take simply because it is so well known around the world. The tour comprises the majestic capital of Delhi, the beautiful Agra and the royal capital of Jaipur. It has been given this name for a number of reasons – firstly, because your journey does form a triangle of sorts and, secondly, because of the wealth of historical and cultural experiences that you will be offered in each city.
Whilst there can be no denying that Delhi is a hub of style, class, culture and rich history; that Agra is filled with magnificent forts and boasts the Taj Mahal, seventh wonder of the world; and that Jaipur, also known as the pink city, is lauded for its architectural creations – what makes Golden Triangle tours so popular amongst tourists?
Saves Time – In the eyes of many people, taking a tour can actually save you time when compared with planning the journey yourself. The guides will have planned the best possible routes and schedules to ensure that you get a snapshot of each city, whereas your own arrangements would not be anywhere near as efficient.
Saves Money – Many of these tours are actually all inclusive packages where you receive accommodation, meals and even attraction entry. This can actually save you money when compared with planning the journey yourself, as the guides will have been given discounts for having large groups and for regularly bringing in business.
Best Attractions – When people travel to India, they often have very set ideas about the kinds of attractions that they would like to see – the Red Fort, Humayan Temple, Taj Mahal and India Gate being some of them. These are all part of the package when selecting one of these tours, so you can make sure that you have seen everything.
Meet People – If you are looking to meet other like-minded travelers during your journey, these tours are the perfect place. You will spend a few days in their company and are likely to get to know some of your fellow travelers pretty well. Many people have even gone home with some lifelong friendships developed.
Better Communication – One of the biggest problems faced by anyone travelling to India is the language barrier. Whilst most people in the big cities will speak English, the people in the smaller towns and villages may not. Having a guide can be extremely useful in communicating with the locals and understanding their customs.
So, if you are planning on travelling to this beautiful country in the near future, you might want to consider the ever-popular Golden Triangle tour in India. Not only will you be able to benefit from each of the points that we have outlined above, you will have an experience that you are unable to recreate anywhere else and will come home with some lasting memories. Your tour will allow you to experience the wonders of Delhi, Agra and Jaipur in a safe and secure environment that will ensure enjoyment.