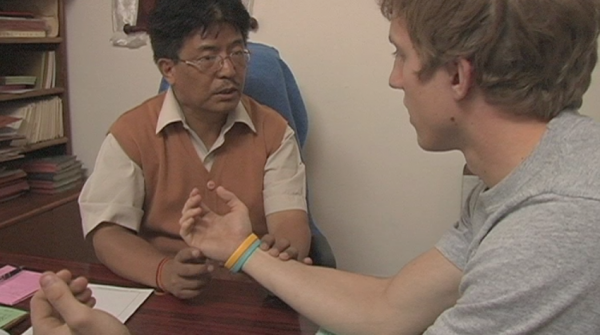 Nobody likes going to the doctor. For men it inevitably involves a swift grab to the loins and being told to cough like some sort of sick ventriloquism joke. Others will be told to bend over as the sound of latex snapping rings in their ears. Of course this all pales in comparison to what I've been told women have to endure during any medical visit. I do not envy the ladies.
Tibetans, however, have found a much more peaceful, less invasive approach to practicing medicine.  In fact, a simple checkup requires only a pulse. Lovely sounding, isn't it?
Read more and watch the video at joebaur.com.