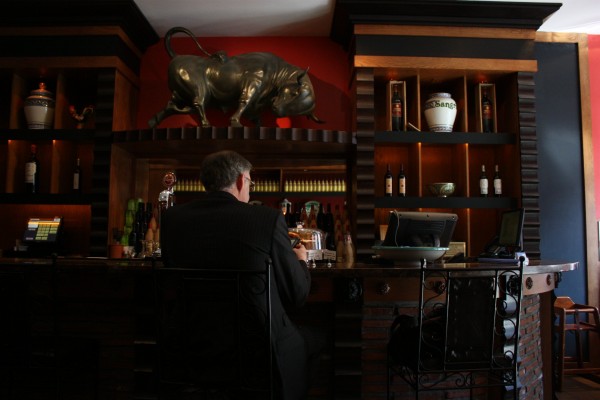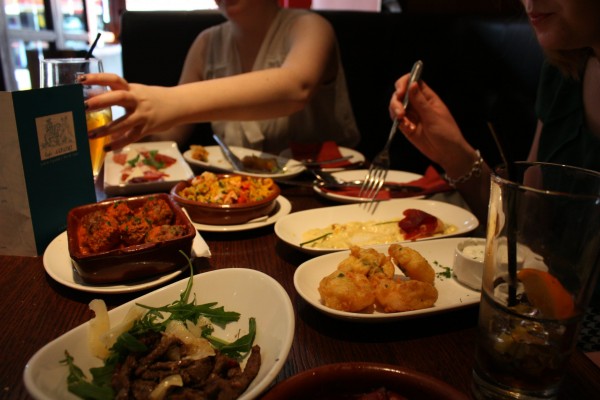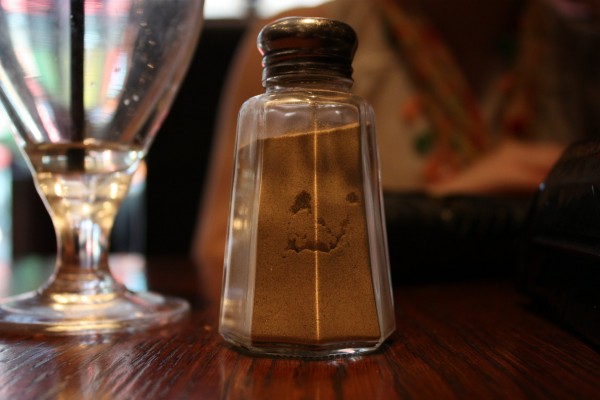 Cafe Andaluz is a Spanish restaurant in Edinburgh. It's one of those places that looks really fancy and expensive but isn't (this is actually quite surprising given that it's on George Street). These places are my favourite kind of places to eat out; I get to feel fancy without crying over my bank balance afterwards.
We had tapas, it was my first time so I was nervous. I'm really not picky with food and I'll eat anything to be polite but I really hate having to pay for food that tastes/ looks like vomit/ feet/ raw.
The food turned out to be incredible. Loads of small, tasty dishes all in one meal that you can share with your friends (by share I mean eat as much as possible, as quickly as you can, without the others noticing, then act normal). One of the many highlights was of course the seemingly endless supply of bread baskets with vinegar and oil. I feel like it might have spoiled me though, I can't even consider bread now unless it comes pre-prepared in small chunks with tiny bowls of salad dressing.
Plus it's definitely a good sign if the pepper is happy.
77BGeorge Street
Edinburgh
EH2 3EE
www.cafeandaluz.com