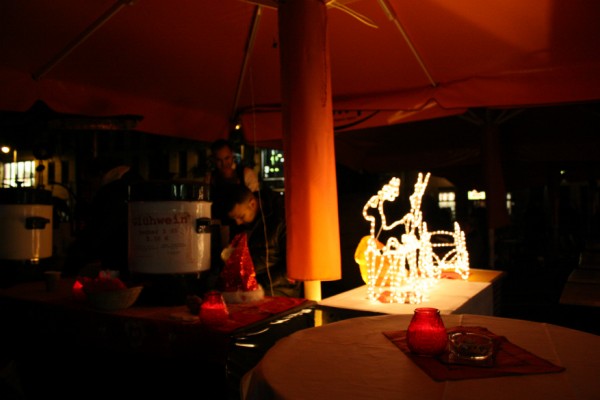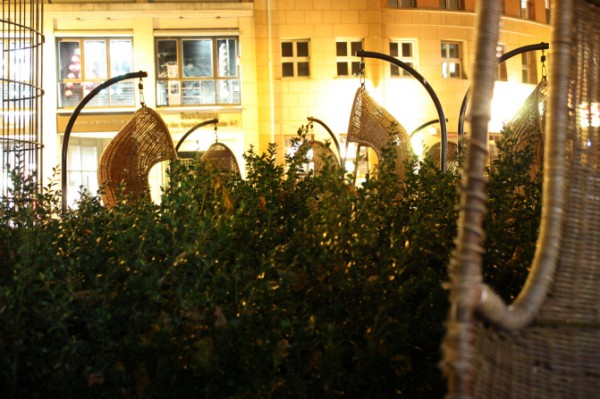 My favourite place that I've ever drunk mulled wine was in Berlin. Granted I don't drink mulled wine that often, or in many places but still, it was good and definitely had the best seating arrangements.
There is this little pop up mulled wine stall in Hackescher Markt (a nice little square in central Mitte). The train tracks run past over the buildings and homeless people sit and get merry on the walls across from you.Berlinhas the best homeless people, they are friendly and hang out in little groups and you can leave your bottles lying about on walls and they take them for money. It's all very cosy in a weird city way.
The actual seats themselves were those super modern, arty, swingy things only way more fun because they were wicker (everything that is made of wicker is better) and they had blankets. Life doesn't get better. Damn tasty mulled wine too.