How to Travel Around the World Without Leaving Seattle by Sarah Welsh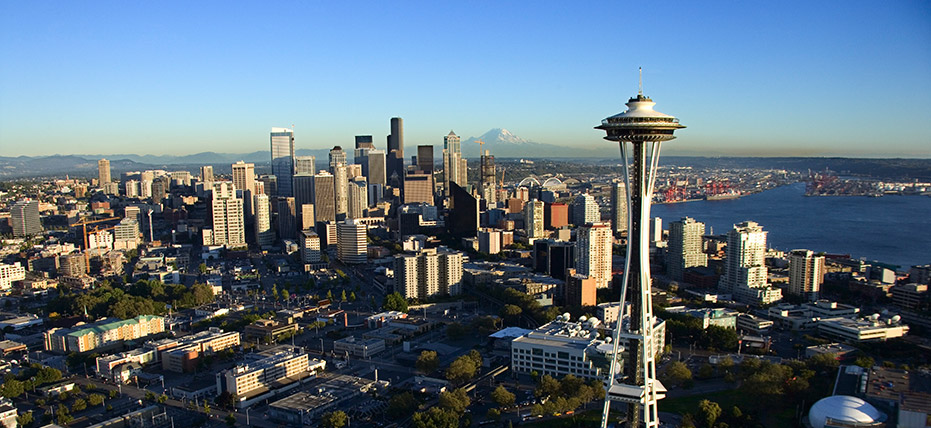 Seattle is one of the most unique and culturally diverse cities in the United States and I'm proud to call it home. You don't have to go far to feel as if you've traveled the world. As a matter of fact you can do it in one day- no long flights, no lay overs, no passports or immunizations, just great food and good times. I laid the groundwork on how you can accomplish this whether you're a long-term resident or an out-of-town visitor and it goes a little something like this:
Breakfast: Start your journey off right with a Mexican themed breakfast at Senor Moose Cafe. Try the Chilaquiles with two eggs smothered in red or green salsa – or for the more adventurous traveler, try the Chorizo Con Papas Y Nopales (chorizo, potatoes, and fresh cactus topped with two eggs and served with tortillas).
Senor Moose Cafe: 5242 Leary Ave NW, Seattle, WA 98107 (206) 784-5568 Open Everyday For Breakfast 8:00 AM to 3:00 PM
With a full belly it's time to do some walking. Head over to Pike Place Market on 1st Ave and Pike Street and peruse this nine acre historic market. Established in 1907, Pike Place Market was meant to connect the farmers to the citizens. Get there at opening it's one of the best times to see the market and watch the vendor's set up and display the freshest of ingredients.  Of course no trip to the market is complete without watching the fishmongers toss fish over the sales counter. One your way out stop in DeLaurenti, a specialty food and wine store, and grab a quality coffee to go.
Official Market Bell: 9:00 AM
Lunch: After wandering the market for a couple of hours you'll begin to feel hunger pangs and wonder where to go for lunch. Head south to the International District and eat at one of the many authentic Asian restaurants. I recommend a steamy bowl of Pho at the Green Leaf Vietnamese Restaurant, or Chinese at Harbor City, or maybe even Cambodian at Phnom Penh Noodle House. I can go on and on with recommendations of good Asian restaurants. Asian's are the largest ethnic group in Seattle so it's no wonder we have so many options to choose from.
Green Leaf Vietnamese Restaurant: 418 8th Ave S, Seattle, WA 98104 (206) 340-1388 Open Everyday 11:00 AM to 10:00 PM
Harbor City: 707 S King St, Seattle, WA 98104 (206) 621-2228 Open Everyday 8:30 AM to 11:00 PM (12 AM on Friday & Saturday)
Phnom Penh Noodle House: 660 S King St, Seattle, WA 98104 (206) 748-9825 Open Everyday Except Wednesday's 9/9:30 AM t0 8:30/9:00 PM
After lunch, consider taking in a tour from Chinatown Discovery Tours. Discover the unique soul and history of this part of  Seattle with one of their 1 1/2 hour tours Tuesday through Saturday. Price for an adult ticket $17.95
http://www.seattlechinatowntour.com/index.html
Dinner: No around the world trip is complete without a stop on the African continent. From floor seating to live belly dancing your senses are guaranteed to be delighted at Marrakesh Moroccan Restaurant.
Marrakesh Moroccan Restaurant: 2334 2nd Ave, Seattle, WA 98121 (206) 956-0500 Open Everyday 5:00 PM to 10:00 PM
After Dinner: If you haven't had enough after all the shimmying, one of my favorite places to go in Seattle for entertainment is The Can Can, an underground Moulin Rouge inspired cabaret serving up tasty cocktails and tantalizing entertainment. Order a Death in the Afternoon, an absinthe/champagne cocktail invented by famous author Ernest Hemingway. Try one or three of these and finish your around the world tour by letting the energetic and sultry cast of The Can Can sweep you away to the turn of the 20th century Paris.
The Can Can: 94 Pike St, Seattle, WA 98101 (206) 652-0832 General Admission $35.00 for the 7:00 PM and 9:30 PM shows.
http://serialwritersanonymous.wordpress.com/