IRAN – PAKISTAN BORDER CROSSING (MIRJAVEH BORDER)
In July 2012, I've taken the overland travel route to India, from Turkey with a friend. This article is about Mirjaveh border crossing which is located in an unstable area.
I see many threads about this topic around the web, and people asking about this border crossing and also the situation in Balochistan. I crossed the border from Iran to Pakistan at 24 August 2012 with two other friends on foot and used public transportation until Lahore.
First you need to get to Zahedan which is the last urban area before the border. Many people say Zahedan is not a nice place to spend the night and there is also no budget accomadation avaliable.
From Zahedan bus terminal we took a shared taxi to the Mirjaveh border for 6000 tomans per person.This ride take about 45 min. and taxi is the best option.
When you get to Iran customs office you will see two lines, one for Pakistanis and one for Iranians. So you need to let the officers know if you are not a citizen of these two countries to buy some time. After getting our stamps we walked into the Pakistani side. After getting routine passport and bag checks we were taken to the Taftan police station.
Pakistan customs office(where they check your bags) is a good place to change money. You can get the actual rate, instead of 15 rupees less.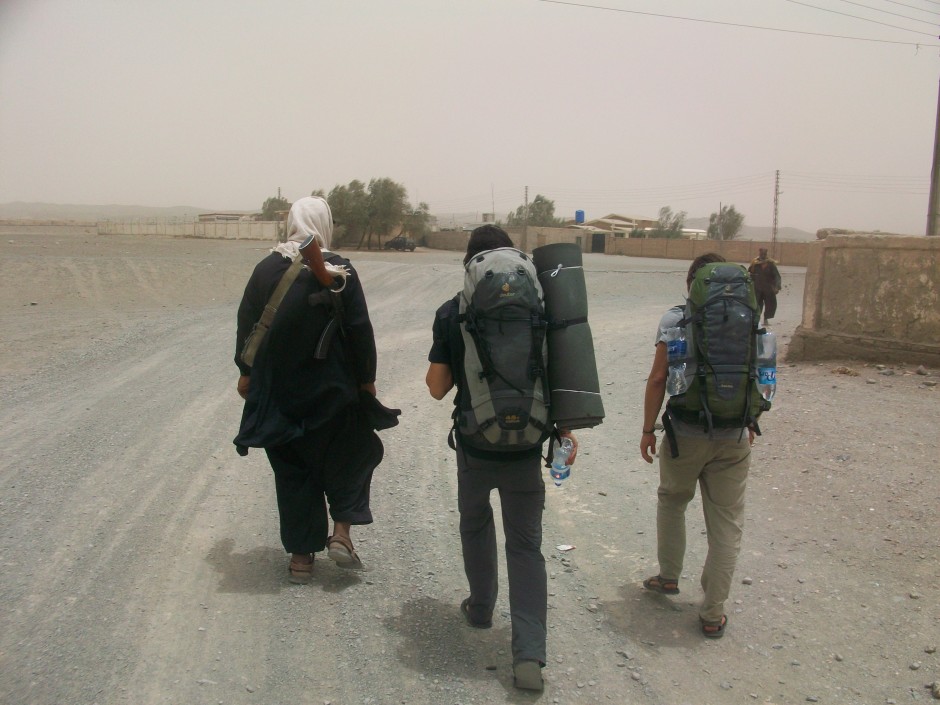 At the 24 of August, foreigners were not allowed to take the overnight bus from Taftan to Quetta, and they had to travel with a presence of a levies guard. There is no escaping from it. You will get a police escort no matter what. However, the situation is unstable in the area it can get better in couple of months or it might banned completely to the foreigners.
Since you can not get the overnight bus, what you have to do is to get taftan before 4pm, take the quetta bus to a dessert town Dalbandin. You can stay at the police station if you have a tent. There supposed to be  a hotel but we decided to stay at the police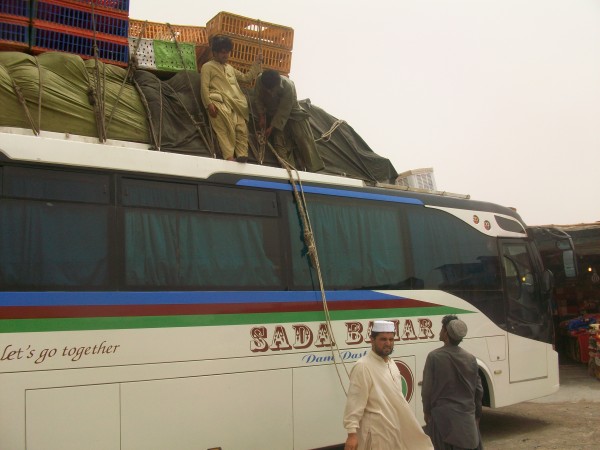 station.
From Dalbandin we took the morning bus to Quetta at 6 am. At all these times we had a levies guard escorting us.
Bus from Taftan to Dalbandin costs 800 rupees(incl. levies guards ticket) and takes about 4 and a half hour. From Dalbandin to Quetta its 500 rupees and takes 7 hours.
Between Dalbandin and Quetta there are about 15 checkpoints, that foreigners have to sign in. You will have to get out of the bus about 15 times to sign in your passport information.
When you get to Quetta you should get a riksa to the rain station and buy your train ticket right away.Train to Lahore, Multan, Sukkur leaves at 9 am. There are two classes, economy(1100 rupees) and ac(3000 rupees to lahore)AC is half full and very comfortable when AC works
economy is a bit hot and overcrowded but still managable if you don't want to spend 30 dollars for a train ticket.
After we buy our tickets we went to Hotel Bloomstar to spend the night, its almost the only place you can stay in town.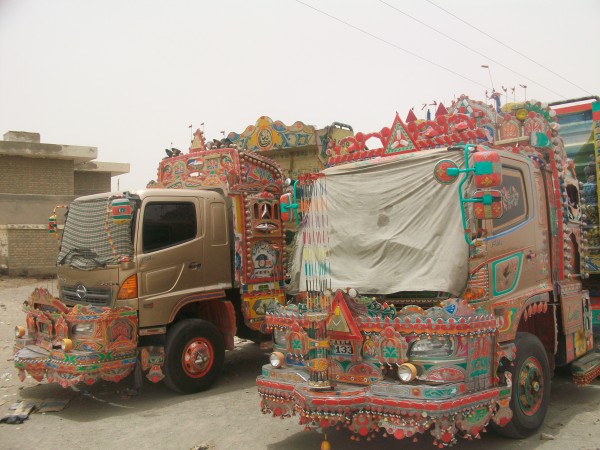 There is a curfew for the foreigners until 6pm. Also in the morning we were escorted by police to the train station.
If you have your own transportation you need to do some paperwork in Quetta, get ready to spend a few days(2-3).A document called NOC is asked for foreigners with own tranportation.
I cannot say it is a very safe place to be(those police escorts and checkpoints are there for a reason), however, i didn't feel threatened by the environment. And the bus ride is not horrible, you might have done worse rides if you have travelled enough.