Hash Bash is a celebration in Ann Arbor, Michigan advocating for the legalization of marijuana. This year marked the 42nd Hash Bash, which includes a collection of speeches, music, and street vending on Monroe Street near the University of Michigan's campus. Already, Ann Arbor has very lenient laws on possession of marijuana – 25$ for the first offense, $50 for the second, and $100 for the third (and subsequent offenses). In Ann Arbor, possession of marijuana is also considered a civil infraction rather than criminal offense, yet it is possible to be prosecuted under state laws which are more strict.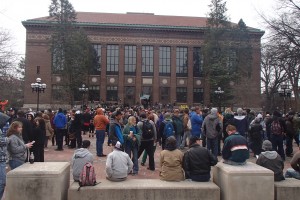 Recently, the decriminalization of marijuana has become a popular political topic following the legalization of medical marijuana and rightly so. There are various reasons why marijuana does not need to be illegal!
- Medical marijuana is legal (in some states) yet recreational marijuana is illegal (in the majority of places in the US). This causes a stigma of the medical marijuana, which then changes the treatment seeking behavior of individuals. Even if medical marijuana could be a simple solution to an illness , one might not seek marijuana for treatment because of the stigma that has been formed from years of oppression of marijuana.
-The incarceration rate in the US is strikingly high compared to those of other countries; a huge part of this problem is the amount of people we jail for non-violent crimes such as drugs. In 2009, the United States government jailed over 700 people per 100,000 (see graph, Source: CEPR Analysis of ICPS Data) The heighten incarceration rate directly correlated with the war on drugs in America. A high incarceration rate increases taxes; it also takes money away from other government programs in which we should be allocating more money to, such as education for our future generations.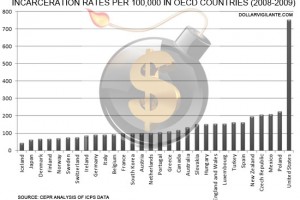 -The effects of the war on drugs are also easily seen: it further disadvantages the disadvantaged. I strongly urge you to watch the documentary, "The House I Live in." http://www.thehouseilivein.org/
-When compared to other legal "drugs" such as alcohol or tobacco, marijuana is much safer. In excess, alcohol causes liver damage, car accidents, and various other health issues. Tobacco is a direct causes of lung cancer that we have all seen the effects of. Also, compared to synthesis prescription medicines, marijuana has fewer side affects; therefore, it is an ideal medicine and recreation!
-All of these benefits AND if marijuana was legal, it would have better government control. Better government control could mean taxes on marijuana (like cigarets) that could be used for spending on government programs. In the system now, it is hard to control drug traffic because it is "under the radar."
So, all of that being said… It is time for CHANGE. Let us move forward in this discussion and LEGALIZE. It is about time.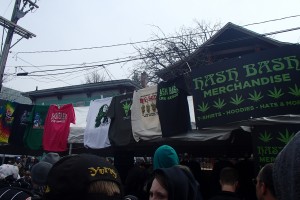 Expert