I didn't want to—but couldn't help falling in love with England.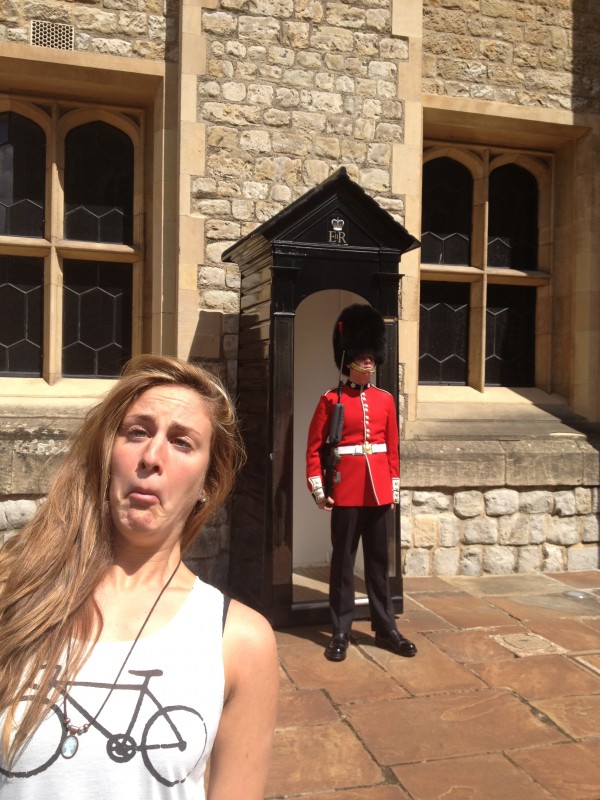 The USA and good ol' England. We've had our issues. Despite decades of political kinship, The Beatles and the body of David Bekham, a few Americans (including myself) have a sort of bitter-little-brother syndrome when it comes to our neighbors across the pond. Any American who has felt a pounding pride in their heart after Mel Gibson avenges his son in The Patriot knows what I mean.
Although I'm an avid world traveler, my love for the USA runs very deep, and some might call me over-patriotic. For example, the last time I was in Boston I had my very own tea party where I tossed a Dunk-n-Donuts teabag into the harbor. "No taxation without— shoot, I kinda wanted a cup of tea…" When I was in Lucerne, Switzerland for Independence Day, I celebrated the only way I knew how: climbing the nearest mountain and chugging a red white and blue labeled beer while belting out the national anthem to the confused citizens below. And I may or may not have flashed my American flag bikini at Berlin's Brandenburg Gate. Take that GDR!
When the time came to visit some of my British buddies, I tried to keep my nationalism in check (but I still packed the Americana bikini, just in case.)
First impressions.
Everything is smaller. The cars, roads, cups, grocery stores, and the continent itself all seem to have shrunk. Everyday actions, such as walking down the sidewalk become intimate body-on-body encounters with strangers since the path is the width of an airplane aisle.
In a country where the most dangerous things are nutty drivers and stinging nettles, it is surprising how cautious the English can be. At any National Heritage castle or cathedral I found bright caution signs for hazards such as uneven surfaces, steep slopes, slippery surfaces and heaven forbid the most dangerous of them all— steps.
After a few conversations I discovered that the English need constant reassurance for everything. When Americans have a conversation, we are matter-of-fact and get straight to the point. We don't beat around the rose bush, trailing off topic at any chance to comment on the weather or the lovely chap's garden down the road.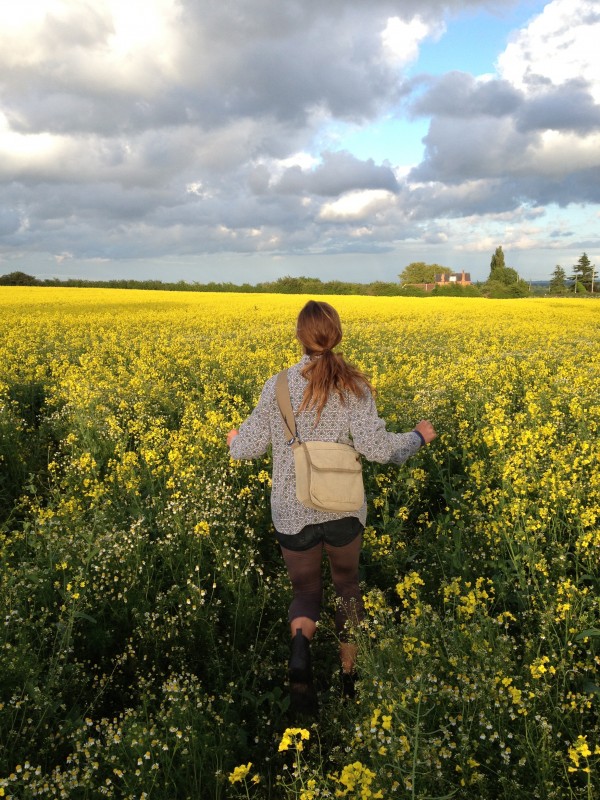 Where an American would say, "I went to the store today and bought apples," the English would say, "Why do you know what I did, I went to the store today, didn't I? Not the co-op but that other farm shop that is much nicer, don't you think? And do you know what I did? Well, I picked up some Bramley apples, didn't I. Aren't those the loveliest apples?" Somehow every statement, observation and most certain of recollection must always end in a question. It just wouldn't sound right without one, wouldn't it?
What do you mean there are no coffee refills at this American themed diner?  Why are royal babies weighted in pounds (little Prince George was 8 pounds, 6 ounces) but everyone else is weighed in stones? Who has the "right" of way when you drive on the left? What do you mean you don't have a Pledge of Allegiance? What the heck is anaubergine?
With a twinkle of pride in my eye I asked a friend what they learned about the American Revolution in primary school. I soon discovered that the most important moment in America's history was barely a blip on the radar of England's timeline. Compared to the Crusades, some colony gaining independence is a minor slip up.
Change of Heart
Without my permission, England started to grow on me— like a fine cashmere scarf I initially thought was too expensive and indulgent, but now find to be quite nice. I realized that I actually loved when the supermarket cashier called me "darling," and I even stopped putting sugar in my tea. Only a spot of milk please!
Somewhere along the public footpath I ditched being a health freak for a midday scone with clotted cream and jam. I even abandoned my All-American to-go cup coffee to sit down over a pot of tea and gossip.
The Royal Family, which I once thought to be an archaic and undemocratic display of entitlement, isn't so bad anymore. In fact, I quite fancy seeing her majesty The Queen someday. I was two pence away from buying a commemorative dish of her awkwardly smiling face.
As much as Americans cherish our freedoms, we were still raised having tea parties and dreaming of becoming a real prince or princess (not just the Disney kind.) No matter how you cut it, our Hollywood mansions don't measure up to ancient castles, and Mount Rushmore doesn't have the same historical clout as Roman ruins.
The chip on my shoulder disappeared a few orders of fish-n-chips ago and I proudly sport a pair of Union Jack sunglasses. What can I say? I love these blimey bastards. America will always have my heart, but I can't help but flirt with England.