Pax – abbreviation for passenger. Client, guest, etc.
Over the years I have toured with many pax. Every person is different and although many have lived up to their national stereotypes, some have surprised me. There are some particular types of pax though. Here are a few based on my own experiences but maybe you know of some more.
Mr Been There, Done That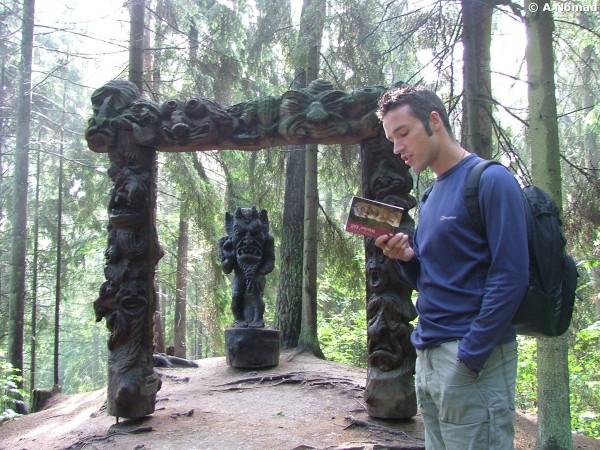 I am not the only person who loves to travel and I am certainly not the most well travelled person in the world. Some of my pax had taken more than 25 tours with the same company and some had ticked off an impressive number of countries in their time. However, nobody likes a braggart. There are those who like to sit at the bar or around the camp fire and regale the group of their travelling experiences. Don't get me wrong, I like a good travel tale myself and I also like to tell them (hence the blog), but when someone has to trump your experiences at every opportunity then it's time to go to bed.
If you want to test how well travelled someone really is, try asking them to go through the alphabet and list a country that they've been to beginning with that letter.
Here's my list – I'm not bragging, really!
Austria, Belgium, Costa Rica, Denmark, Ecuador, France, Greece, Hong Kong (before it became Chinese), Iceland, Jordan, Kenya, Lebanon, Mali, New Zealand, O (only Oman and I've never been there), Portugal, Q (only Qatar and I've never been there), Russia, Singapore, Tunisia, Uganda, Vatican City (it's a country, isn't it?), Wales, X (doesn't exist), Yugoslavia (I went before it split up), Zambia
You can also try this test: Traveler IQ
Mr Armchair Traveller
When we don't have the time or the money to travel we resort to armchair travel. What is armchair travel? Well, it's watching documentaries, reading guide books or travel stories, attending travel talks and shows. Basically, the armchair traveller has done all the research on the destination before he has set foot in the country.
Now, there's nothing wrong with a little research but having seen and read about all these amazing places and experiences, they often don't live up to the expectations of the pax.
This is one of the hardest jobs of a tour leader – to manage the pax expectations.
Miss Spit Roast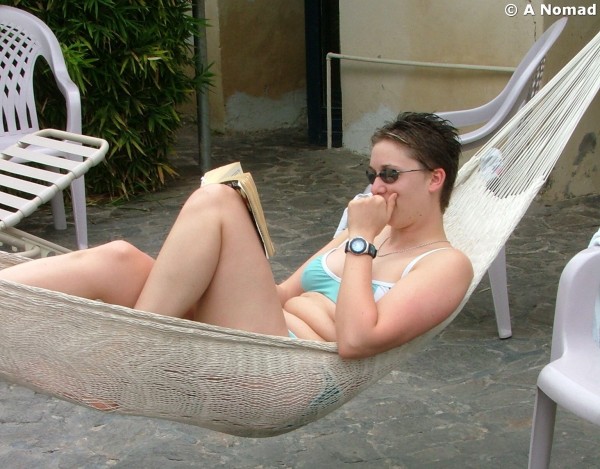 Sometimes you just get a pax who has booked the wrong trip. I don't mean they have gone to the wrong destination, more that they just haven't understood the style of the tour.
Once, I had a couple touring Egypt with me. They complained constantly about the food, the heat, the amount of time travelling and the climb up Mount Sinai at 3am. At the end of the tour I asked them why they had booked this particular trip. 'We wanted to see the pyramids', was their response. If they just wanted to see the pyramids, why book a 2-week adventure travel tour that included significant hikes and long bus journeys. Perhaps they should have booked a centre based package holiday.
I met Miss Spit Roast in Costa Rica. She arrived with her matching pink luggage and her Gucci sunglasses. She was not interested in the amazing active volcanoes, beach turtles or rainforest walks. All she wanted to do was get a tan. This she achieved by spending every possible moment on the beach or by the pool, doused in tanning oil, slowly rotating her body, like a spit roasting pig. Again, why pay for an adventure tour if you only want to lie in the sun.
Mr Rambler
Some of my tours have been trekking tours. No, I'm not into mountaineering, but I do like a good walk with amazing views and a bar or café at the end. Most of my pax have been of like mind but occasionally there is someone who is a bit more serious about the trek. They want to control the map, they want to control the pace and they want to lead the group. Now, as the leader, it can be nice to take a back seat and let someone else lead the group, but I prefer it to be an expert local guide rather than a wannabe tour leader flexing their muscles.
The way to deal with over-enthusiastic ramblers is to let them take to lead but keep control of the map. If you've scouted the route, you know where to go and they don't, so each time you get to a junction in the route they have to wait for you. They soon get bored out front on their own waiting for you and if they do happen to take a wrong turn then they will end up walking a lot further than anyone else.
Miss Frugal
Not everyone can afford a luxury holiday. In fact most people on an adventure tour are looking for a more cost-effective way to travel without having to do all the planning of transport and accommodation. However, most people pay for the trip and bring more than enough spending money to have an enjoyable time while on tour.
Miss Frugal is on a very tight budget. If she joins us for dinner, she chooses the cheapest item on the menu, drinks tap water, when it's safe, and forgoes every optional excursion on the tour. It's her choice to make these decisions but she's missing out on the fun and also on the group bonding that takes place over dinner and during the activities.
 Mr & Mrs Loved Up
On average about half of the groups I have led are made up by couples. Usually they mix well with the single pax but sometimes they are so wrapped up in each other that the rest of us fade into the background. Now I'm not against love, in fact, some pax meet their future partners on tour. However, no-one likes to witness over-affectionate displays while trying to focus on the dramatic scenery out the window or fabulous food on the table.
Expert