My name is Andy Parthenopoulos, and welcome to my little corner of the online travel world.
In 2008 I decided to take the plunge. I quit my job in Melbourne, Australia and dove right into a teaching gig in the fantasy land of Japan. Following two years of life-changing experiences that were more engaging, challenging and motivating than anything I'd done in the 24 years previous, the travel bug had me well and truly infected.
Five years later and living in Canada, I feel it's about time I began documenting my experiences and sharing my knowledge.
For about half of these five years I've been gaining experience as a retail travel agent in busy store-fronts. This year the time is right to take a big step forward. I'm glad to announce that I'll be working as an independent consultant for one of Canada's largest travel companies – Vision 2000 Travel Group. So when you seek my personal assistance for orchestrating your dream holidays and overseas adventures, you can be assured that an established company with deep industry connections and stability is there in support.
As a travel consultant, my fee-free assistance is just an email away. No matter how minor or major your trip is (from a single night at a local hotel to 12 month globe circumnavigation) I can work with you to make the booking process fun and painless, with whatever preferences you may have.
However I never intend for this blog to be a vehicle for pushing you deals and promotions. Rather, I aim to give you not only great insights on what to expect and how to prepare for travel, but also to entertain and inspire with stories of my and others' escapades.
Though many of the experiences I will write about happened years past, my strong sense of place allows me to put myself right back there. In this way, allowing the detailed memories to fill the spaces, I can gain a deeper clarity and articulate exactly how amazing these adventures were.
I also encourage you all to participate with photos, opinions and anything creative your worldly brains may come up with!
Please share my content with anyone you think may be interested. The community starts here.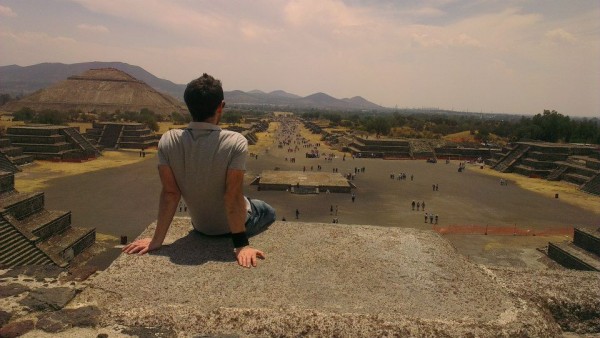 - Andy