6 good reasons why to visit Fort Kumbhalgarh
Kumbhalgarh Fort is one of the mightiest forts in India and sits pompously in the state of Rajasthan in the Rajsamand District. The enormity of this structure, the beauty of its architecture and the heritage value of this 15th century piece are enough reasons for you to make a dash towards it. But since we love writing and since we love expounding our opinions through well-researched points, here we present six good reasons why you SHOULD pay this place a visit: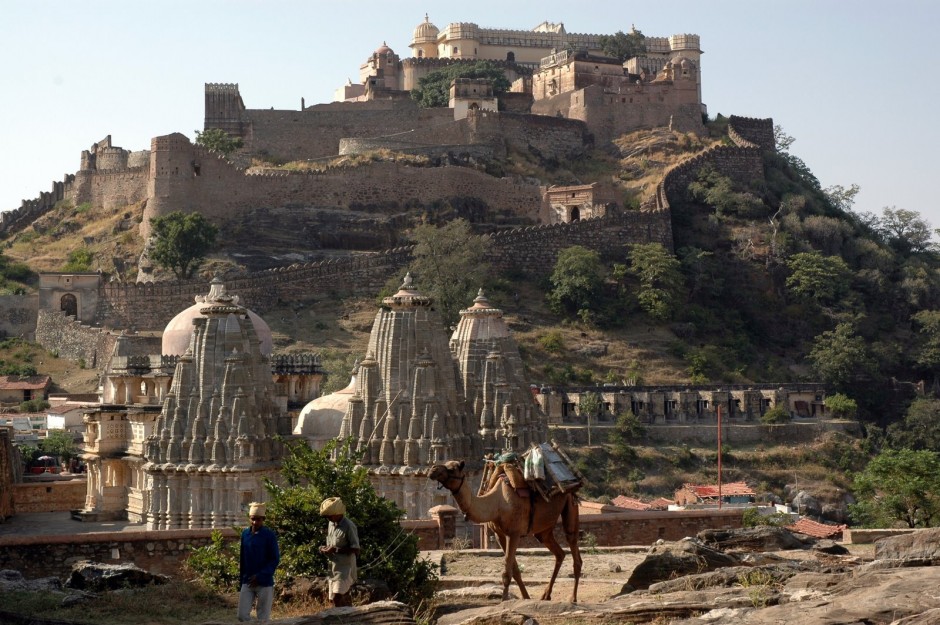 Great Wall of India: Kumbhalgarh Fort's walls run relentlessly for close to 40 km and are hence hailed by many as the Great Wall of India (sorry, Rahul Dravid). Factually speaking, this fort's walls are the second largest of their kind and are only bettered by the Great Wall of China.
Birthplace of the great Pratap: The great warrior Maharana Pratap whose valiant tales have becharmed us all during our history lessons was born in this town. Curious travelers can add this trivia in their travel CV and this gives them a solid reason for dropping by this place.
Proximity to Udaipur: Udaipur, one of the top tourist places in India, lies close by at a negligible distance of 82 km. So, even when you are touring Udaipur, you can just plan a day trip to Kumbhalgarh and enjoy its sights and sounds.
Anecdotes to feast upon: A more pedantic backpacker who loves to feast upon interesting historical anecdotes has a lot to look forward to out here. This destination will help them chance onto several tidbits of information about the ways and lifestyles of Rajput rulers. Here is a trivia to ignite your interests- Maharana Kumbha used to strategically place several humongous lamps at nights so that the nocturnal land-tillers nearby could benefit from the lights.
World Heritage Site: India holiday packages always help stay-at-home housewives and their equally boring husbands to visit heritage landmarks and monuments. This fort is no different. Recognized as a World Heritage Site, Kumbhalgarh Fort is a must-visit as much for these dull family people as it is for the hungry history hunters.
Exploring the nature: Just because it is a historic 15th century fort does not mean that it has no variety to offer. So, if you cringe at the mention of monuments and are more of a nature-loving rambler, then Kumbhalgarh has also got green parks and open valleys stretching about for miles around it.