Manali is extremely picturesque, so much so that a number of Bollywood film-makers couldn't resist the temptation of shooting their films at its many vantage points. Hrithik Roshan starrer 'Krrish' was shot in Manali. If you have seen that movie, you must have gaped at the beautiful round hills, green woods and eyeball-grabbing waterfalls. Manali and Shimla are friendly neighbors and most tourists buy the Shimla tour packages to check out both the destinations at one go.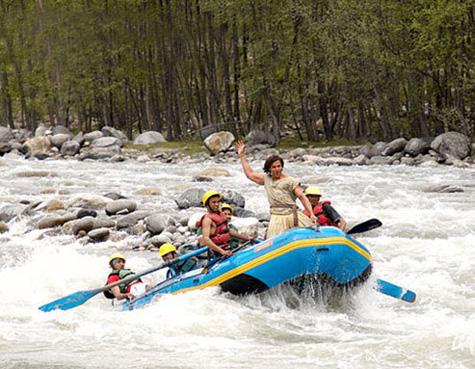 'Jab We Met' is another film which was shot in bits and parts at various locales of Shimla and Manali. Some of the scenes shown in the popular song 'Ye Ishq Hai' have been beautifully pictured in these Himalayan territories. These films have further shot the popularity of these destinations. Not that Manali was in need of any boost. It has been amongst the favorite destination for film-makers since the 60s. Some of the top Shammi Kapoor flicks have been shot here. Classics like 'Henna' and 'Laal Dupatta Malmal Ka' have gained from the scenic beauty of Manali.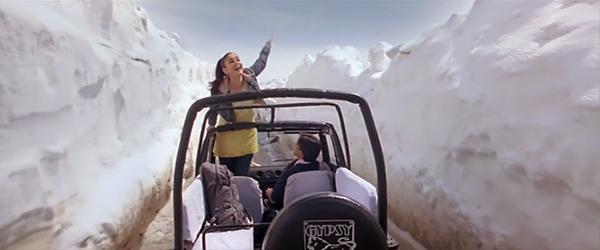 Rohtang Pass and Solang Valley are perhaps the most captivating areas in Manali. Their postcard-perfect landscape can bring goose bumps on your body. Sporting activities are also developing around these regions very fast. Paragliding is amongst the favorite things to do in Manali for a sport-lover. Other sporting activities like skiing, trekking and zorbing are equally popular and promise to give the tourists one hell of a holiday.
Places like Hadimba Temple will make you awe-struck. The temple is situated in the middle of a forest and can be described as spiritual, picturesque as well as spooky. Then there is the Rahana Falls. It is always a good thing to have a waterfall or two around. Its beauty is so chaste, so sincere. The hamlet of Naggar is not far away and a stroll in its rustic ambience can leave you spellbound. The Chandratal Lake or the Beas Kund is another must-visit destination and finds a mention in many of the Manali and Shimla tour packages.
Interestingly, the critically acclaimed film 'Roja' was also shot in Manali, though in the movie the locales were presented as those belonging to Kashmir. And the latest buzz is that Priyanka Chopra-starrer 'Mary Kom' will be shot in Manali too. It is yet to go on the floors. But if you are planning a Manali tour in the upcoming weeks, you may well find yourself in a very hot company.