One of the best ways to ring in the New Year is to plan a holiday in Goa. Even though the demand shoots up big time during this season, you can discover some truly enchanting and magnanimously designed cheap Goa tour packages. Goa never disappoints you, irrespective of the season or the weather. Every day out there is like a song sung by nature. You will love Goa as much in the rain as you will love it in the sun. Most people still maintain that the best time to visit Goa is during the peak months of December-January when the buzz around Christmas, New Year and carnivals give birth to an unparalleled ambiance.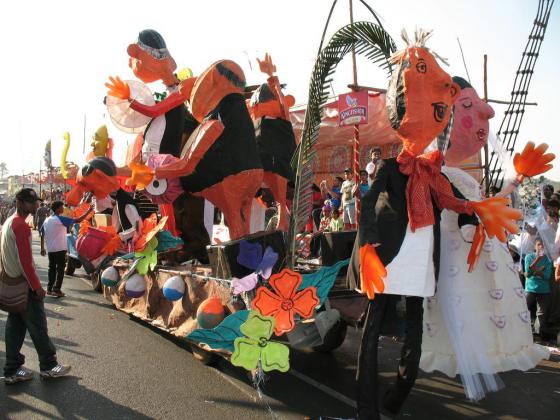 Goa celebrates New Year in multiple ways. You can stick to something you like or you may try new activities. Most of us are accustomed to having a nice and generous dinner on the night of 31st. In that regard, Goa does not have any dearth of restaurants. They range from the classiest to the cheesiest. From romance to adventure, you can dine your way into the New Year the way you prefer. If you do not wish to stay cooped up inside an enclosed restaurant, you may spend your time out on the beaches. Some beaches even have the facility of evening meals, supper or even dinner.
Another hot thing to do in Goa is to explore its vivid night life. There are enough number of clubs and discs where you can shake a leg and party your way into the New Year. Ushering in a fresh year amidst music, DJs, groovy crowd and lots of drinks can be the most tempting thought for a party animal. Tito's at Baga is amongst the best clubs in the state. Though it is on the top of the tree in terms of popularity and crowd count, you may want to look for an alternative if you need more privacy.

Goa and carnivals are like bread and butter- quite insignificant without each other! Big occasions like New Year are always ushered in amidst hype, hoopla and noise. Carnivals, official or unofficial, always make their presence felt on the streets. Those who wish to witness the various hues of Goan life may find these carnivals and processions as the best thing about the state.
Visiting churches, checking out the flea markets, going on a cruise and eating at street stalls are other charming things to do in Goa at New Year's Eve. Even if you missed out on the Eve party, why not grab hold of some cheap Goa tour packages and celebrate in January/February? After all, they say that the party never stops when you are in Goa!