With Kerala honeymoon packages, you may just find yourself romancing on some of the serenest beaches of India. Kerala has always played host to a herd of honeymooners. Most of its beaches offer a soothing getaway to quiet love birds. With good accommodation and easy accessibility, they also fit into the average needs of a random tourist.
A look at these 5 beaches will give you a fair bit of idea of how Kerala fares when it comes to honeymooning:
Bekal Beach: Best known for the Bekal Fort and for the all-encompassing tranquility, this beach is very soulful and deserves a visit by the lovey dovey couples. Given the fact that this beach is sparsely populated, you will love those mushy soliloquies with the sea and the breeze.
Payyambalam Beach: Its greatest strength is the picture-perfect setting it offers. It has a laidback feel to it and the sunset can be an exotic affair. Honeymooners should spend at least one evening on this beach to see past the mundane matters of the life. A number of honeymoon packages in India include this beach in the itinerary for the astonishing atmosphere it offers.
Varkala Beach: Well enough of the serenity and solace bit! Now it is time for some action! When you are in Kerala, you just cannot let go of the Varkala Beach which some say is the most happening corner in the state. Almost all the Kerala honeymoon packages will direct you to this beach which apart from being a very popular beach is also located in a town which is a vital tourist point for its religious centers and water springs.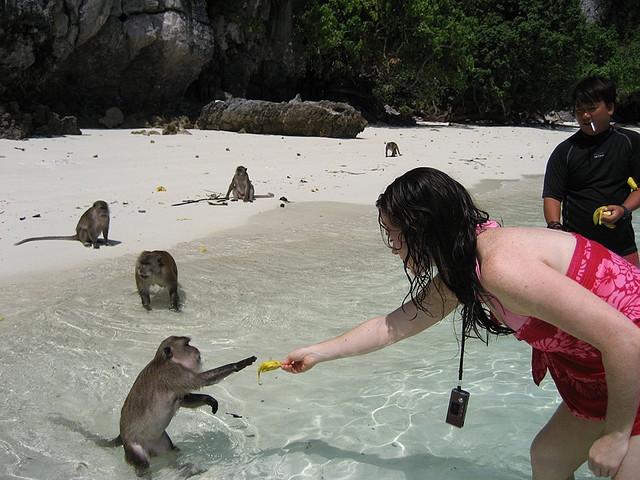 Kovalam Beach: Kovalam Beach is a must-visit simply because it offers you the three-in-one combo offer. In one huge beach, you get to visit three split beaches in the form of the Lighthouse beach, the Samudra beach and the Hawah Beach. All of them despite sharing the same location have slightly distinct personalities and that is what makes Kovalam such an attractive spot. There was a time not very long ago when European honeymooners would sun-bathe topless on the Hawah Beach. Though nudity is now out of the scene (curse the government for that), but romance is still in the air.
Kozhikode Beach: Those who want to make love in the presence of history (well, not exactly making love but you can well…hold hands…and…umm…lips), Kozhikode Beach is perfect. With a dilapidated old lighthouse, this beach is that historic destination which was also the landing site of Vasco da Gama.