If you just walked the aisle and are looking forward to an exciting marital life ahead, Australia isn't a bad place to begin with. For an exotic and memorable honeymoon down under, Australia packages offer you a variety you would love to indulge in. This country is a pleasant destination, far away from the maddening crowd and from the throat-choking pollution & traffic. The world out here involves open green meadows and lazy people strolling over the sandy beaches under the blue sky. Life can be an unending romance when you are in this part of the world.
There is just too much to do. At Victoria, you can explore nature with luxury. There are some really terrific cottages and pas where you will feel truly blessed. The destination called Daylesford deserves a special mention.
For serenading over sun-bathed beaches and to walk arm-in-arm on a quiet turf, the Palm Cove at Queensland is our 'go for it' destination. Quite photogenic and au natural, it is also surrounded by luxurious resorts where you can snuggle happily and romantically.
Australia tourism has done a lot to draw crowd at Avon Valley by introducing the spectacular sport of hot air ballooning. Avon Valley has a strong reputation for having some of the best wineries in the country. Exploring the landscape through the eagle's eyes from a sky-kissing balloon and following it up with a glass of champagne can be the most romantic thing you have done! Ever!
Abseiling is another outdoor activity which has been gaining popularity steadily. It involves shooting down mountainous cliffs and is actively enjoyed at Kangaroo Point, a short distance away from Brisbane River. Again, the sport is an excellent opportunity to feast your eyes to some of the best scenic attractions of the country. It can be followed up with a groovy nightlife at Brisbane, which has quite a powerful status for its swanky nocturnal life. Under Australia holiday packages, you must include Brisbane if you wish to make the most of nature and manmade beauty. The hip-hop culture further adds to your thrill.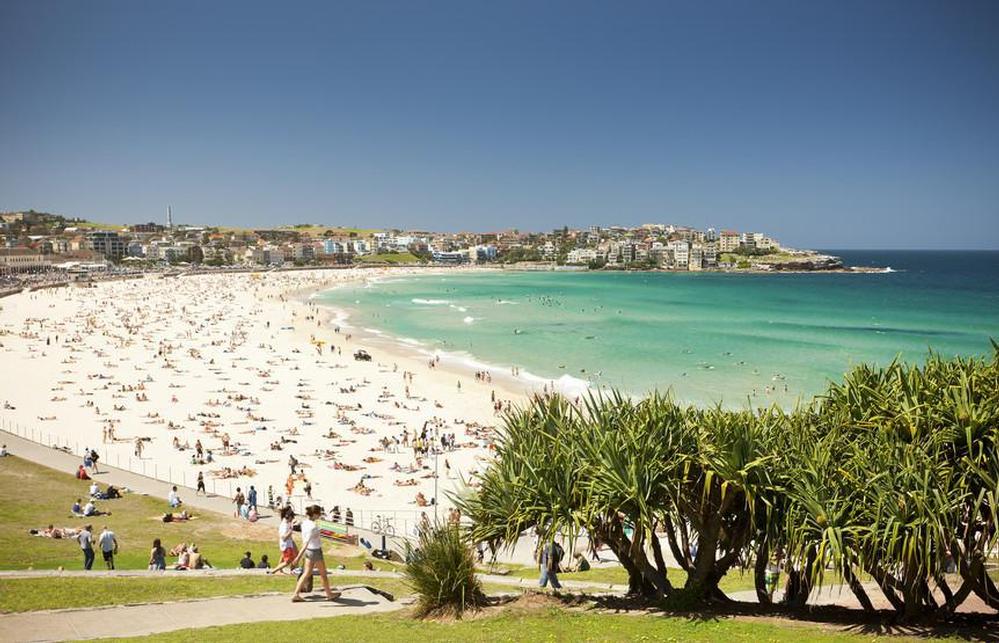 Horse Riding has always been a popular sport for young lovers. It is a traditional favorite thing to ride the horse over the beaches of south-east Australia.
Australia tourism mints the maximum currency out of Sydney whose myriad attractions including the all-famous Bondi Beach will leave you thrilled to pieces.
Then there is diving at the Great Barrier Reef and ticking off, one by one, all the top wildlife parks in the country. There is a lot to do when you are honeymooning in Australia and most of them surprisingly take place outside your bedroom.