Looking for an offbeat destination, one that will give you a peek of rustic life and get you away from the din and clutter of city? Then, choose India holiday packages and go for Chikmagalur. Chances are high that this is the first time you are hearing this name. Well, we won't blame you since this small village hardly finds mention anywhere on the Indian tourist's itinerary. However, its seclusion and intensely beautiful coffee plantations coupled with round hills make this place one of the unexplored gems of India, one of the top unseen tourist places in India.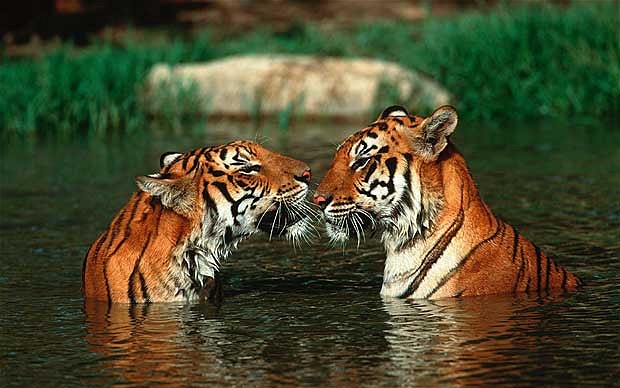 In order to reach Chikmagalur, you may catch a flight to Mangalore Airport which is the nearest airport to this place. It is around 160 km away and after your flight lands, you can catch any local transport which will drop you to the main town. Those who are streaming in by the train can arrive directly at Chikkamagaluru railway station.
Chikmagalur has a good altitude which makes it a fascinating destination for the city-wearied souls in the summer days. At 3400 feet, the place enjoys pleasant climate. It does not get searing hot during the summer with the temperatures hovering about 30 degrees. In the winter, the temperature is mild and does not usually dip below 10 degrees. So, its weather is conducive for tourists round the year. Nevertheless, it will be fair to say that the best time to visit Chikmagalur is during the months between April and June when the plains can turn scorching and these hills provide a reprieve from the heat.
There are many attractions for the sightseers. Hebbe Falls is a delicious-looking waterfall which is not very far from the place. Its shimmering waters offer the best view and sound during the monsoons and post-monsoon months when the water's volume is at its highest. A few other top attractions are Mutthodi National Park, Kemmangundi Hill and Mahatma Gandhi Park. The iron ore of Kudremukh is also a touristy place.
Education, interestingly, has always been on the priority list of the locals. One may feel that Chikmagalur is rather a queer sort of destination full of illiterate and unknowledgeable people. On the contrary, the literacy rate in this region is much higher than the national literacy rate. There are also notable educational institutes which continue to impart fine education to the local kids.
A retreat to this destination, therefore, will be one to remember forever.