Lantern Festival of Thailand: Plan that dazzling Thai holiday
Have you ever seen lanterns soaring up into the sky with a candle burning within? That sight when a seemingly floating candle ascends the night sky and becomes a virtual star in a few minutes is perhaps the most fascinating sight in the universe. And when you have such lanterns in huge numbers (hundreds, and may be even thousands) then it is only for your imagination to figure out the kind of thrilling ecstasy it can lend. Likewise, when such lanterns are released into the river, the sight is simply mega-foxy-awesome. You can experience such a dazzle provided you book Thailand holiday packages timed at Loi Krathong, the famous lantern festival held in the country.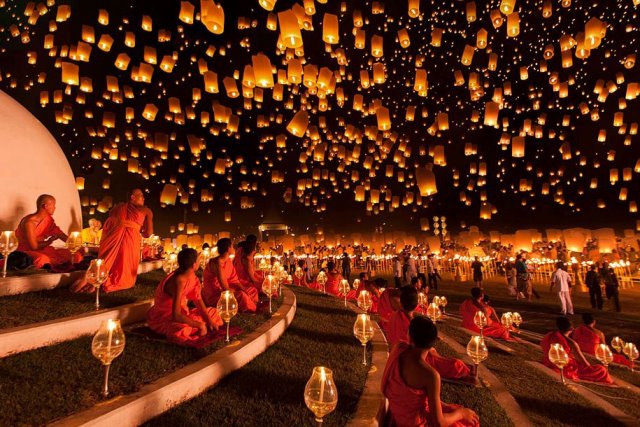 It is a traditional festival wherein the locals throng the famed Chiang Mai River to release lanterns which float away with the water. It is a ritual and is based on the belief that such lantern-floating rite augurs well for one's fortunes. One can say that the people are warding off evils alongside the lanterns and inviting good luck and prosperous life for a whole year.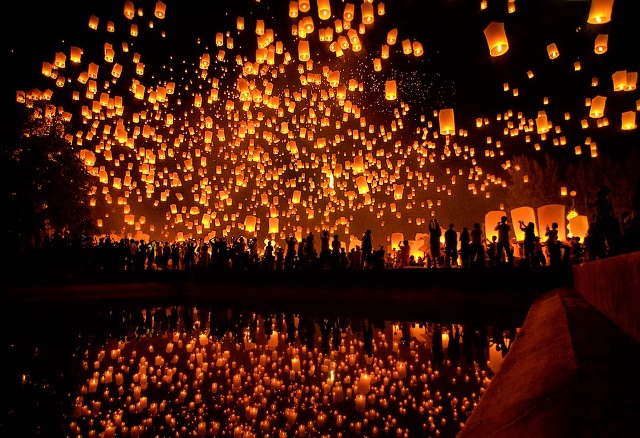 It is an annual festival and takes place on the night of the full moon of the 12th Thai month. As per English calendar, the date usually falls in the month of November. In 2014, the Lantern Festival will clash with 7th November. So, you have plenty of time to opt for the right tour packages abroad after scouring the internet. Needless to say that Thailand has also got a whole lot of attractions to sweep you off your feet. Bangkok, Pattaya, Krabi and Phuket (amongst others) are dream destinations with each one being a specialist in either shopping or in nightlife or in beach-time fun.
The word 'Loi Krathong' can literally be translated as 'floating crown' though there are multiple translations which can be derived out of it. Other than lanterns, the locals also float flowers and celebrate by bursting crackers. The combination of the floating lanterns on the river and the firework-belching skyline is something which will stay with you.
It goes without saying that the whole of Thailand is in a good cheerful celebratory mood during this festival. So, it is a good time to plan a Thai holiday in any case. Besides, the month of November is good from the weather point of view and is not as expensive as the months in December or January are.