Top places to celebrate New Year in India
There are enough tourist places in India. So why go on a foreign holiday when foreigners themselves visit our country to soak in its sinful pleasures. With New Year vrooming in with a 'Dhoom', it is that season of life when you got to forget your files and folders and spend time in the company of fun and family.
Here are some of the best places where you can ring in the New Year:
Goa: Goa is the ultimate party destination and it is no eyebrow-raising statement when one claims that this beach state receives close to one million of tourists during the winter season. Carnivals and food fests are a lot of fun, even to the non-gluttons around. A lot of music, beer and dance are sure to keep you entertained. Best Goa holiday packages promise to surprise you with a happy potpourri of beaches, churches, forts, casinos and discos. What more could someone ask for? Yes, if you have a spouse around, you may just find yourself on a very hot bed in a super luxurious resort.
Kerala: Kerala is another place where New Year revelers love to gather. Its beaches are a lot serener than those of Goa and the party-mongers are more cultured (read quieter) sort of people. Like Goa, Kerala too enjoys a healthy stream of foreign visitors and offers calming backwaters, beautiful forts and green hills like Munnar. To ring in the New Year, Fort Kochi is the ideal place to be in Kerala. It witnesses some frolicsome carnivals and will definitely leave you in a state of happy frenzy.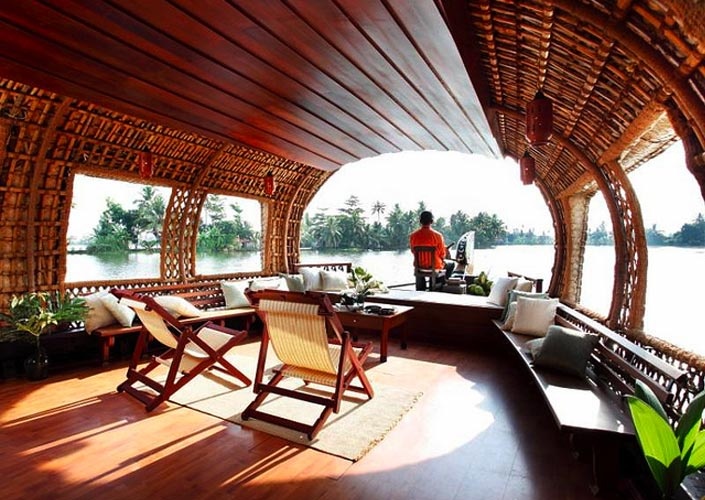 Mumbai: Mumbai is for you if you wish to stay in the mix of metro denizens. It is fast, furious and fantabulous. The nightlife of the city does not need any push and when it is the night of 31st, you can well imagine the foot-tapping crowd which throngs those full-to-the-brim clubs. In addition, there are a number of tourist places to visit in India. Juhu Beach, Chowpatty Beach, Elephanta Cave, Essel World and Haji Ali Mosque are some of the attractions you must not miss out on.
Ladakh: Okay, Ladakh may not be the best place to visit during this time of the year. The wind can make your bones freeze and teeth chatter. But those who have resolved to do something different, there cannot be a more eccentric start to the New Year. Paradise-like landscape, snowy weather, half a dozen thrilling sports and an out-of-the-world ambiance surely cannot disappoint you.