Explore Olotayan Island – Wild Beach
Olotayan, the only island barangay of Roxas City, Capiz with estimated land area of 100 hectares, actually got its name from native word "olo" (head) and "Tyan" (stomach). A popular legend that have survived the passing of decades said that in the olden days a wicked giant lived in the land and has always brought havoc and sufferings to the inhabitants who turned to the "anitos" or "anitas" (gods or goddess) who dwells in the land for help.  Their pleas were heard and a strong lightning hit the wicked giant which scattered his body to the sea.  The islands of Roxas City where then named after the body parts of the giant.  Thus, his head and stomach (Ulo and Tiyan) became the island of Olotayan.  Other islands like "Mantalinga" came from the Mata (eyes) and Talinga (ears), Tuwad (Buttocks) and Sepatos (feet).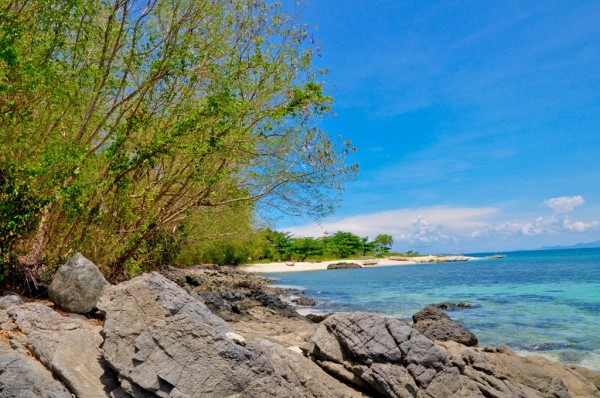 With relatively few visitors and tourists visiting the area, the place remain as placid and native all through the years.  Despite its short distance from the city, the place have maintained its rustic view, thus giving visitors an opportunity to be close to nature.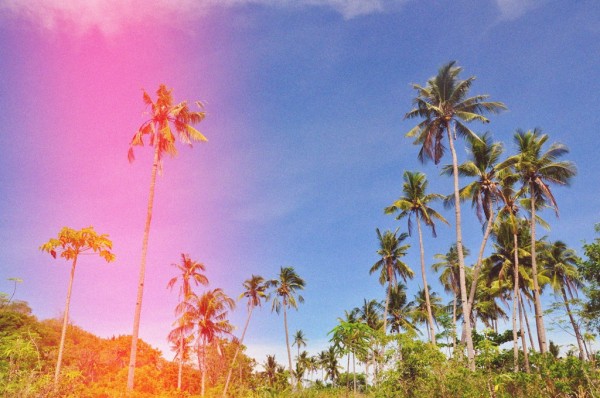 Olotayan beach offers a tranquil and relaxing "out of the city hassles" atmosphere.  With clear waters and a rural setting, where sea waves and occasional laughter's from kids playing at a distance, the place is fit for honeymooners or businessmen who wants to have "a get away" from it all.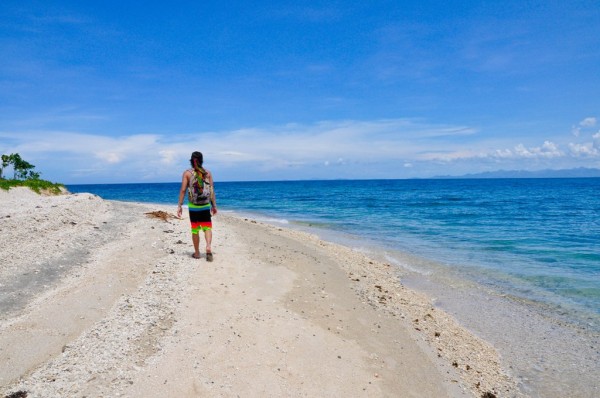 Olotayan island is a good place for swimming and snorkeling during calm surf.  You can also enjoy sailing, jet-skiing/flat boat riding, wind surfing, skimboarding, fishing and also seaweed harvesting. Don't forget to bring your goggles, underwater camera, swimwear, first aid kits, foods and water supply in visiting the island.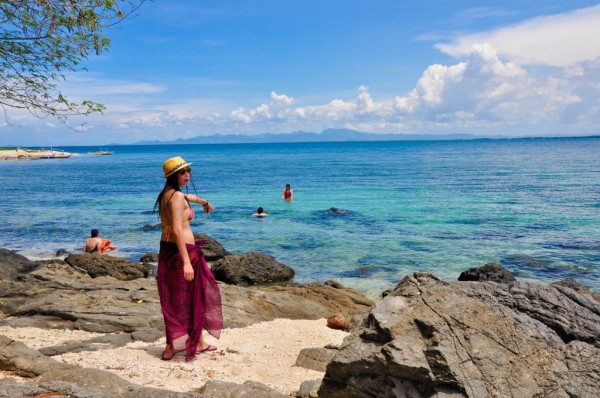 My sister is so excited to swim in its clear waters – divine!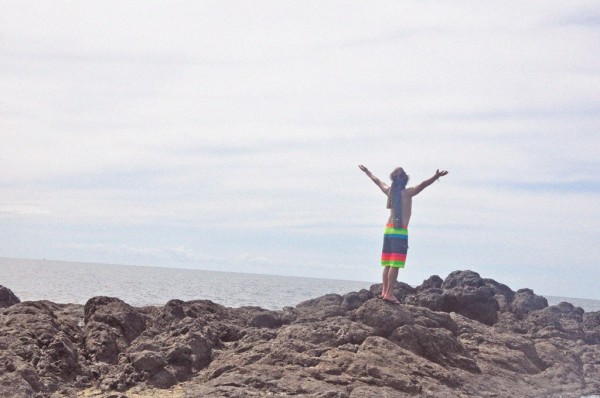 Thats me! i feel like infinite!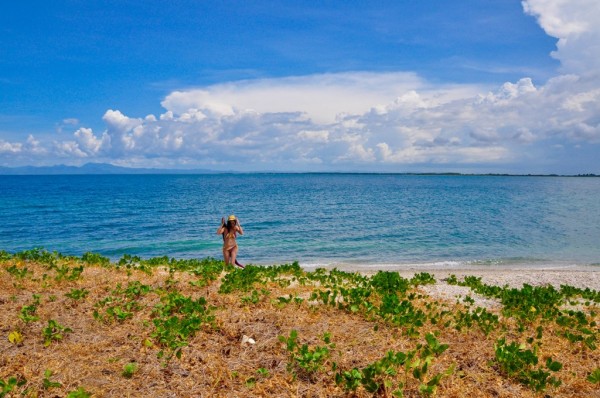 Olotayan island is a wild beach, their are no resorts in the island you can only see fisherman docking their boats to take a break or take their lunch before returning to the sea to continue fishing.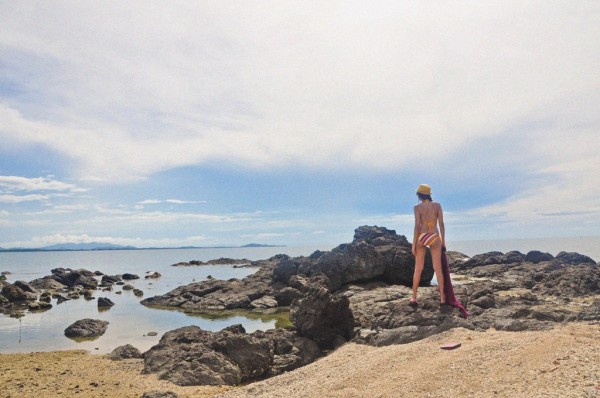 The island is blessed with its beautiful sceneries , scattered pieces of corals are washed to the shore by the waves, which make the place very pleasing and the things were made naturally by natures architectural design.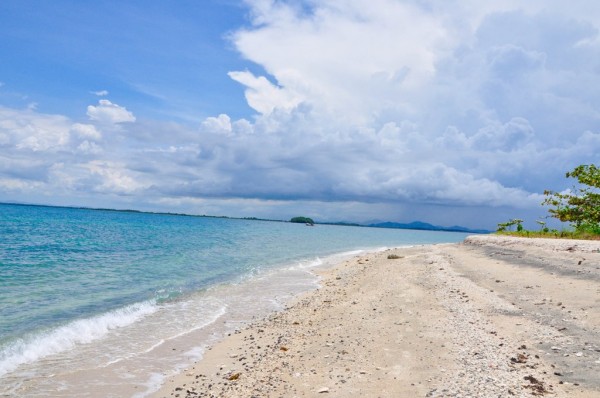 Less explored, less discovered – virginity at its best!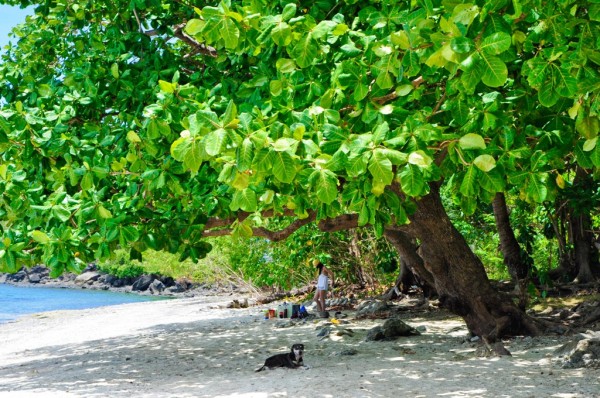 Since their are no resorts in the island we decided to take shelter under a tree and take our lunch there together with our new friend – the dog!
Expert