Our guest blog today comes from Amy Elliott. Istanbul is also one of my favourite cities, so I was interested to hear what she had to say:-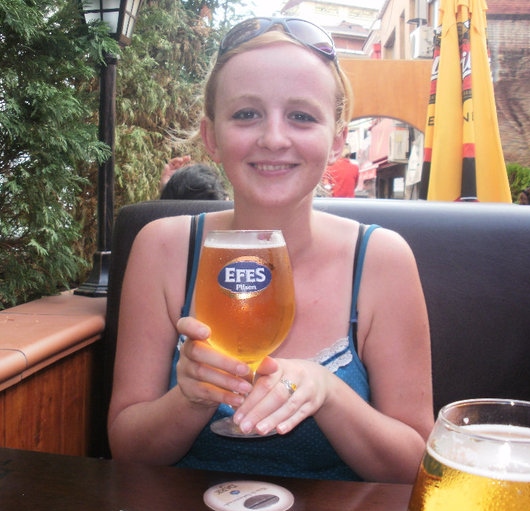 Having hitchhiked from Bulgaria, we arrived in Turkey in the passenger seat of an HGV with a rather insistently friendly Turkish gentleman who didn't speak a word of English. He plied us with cigarettes and refused to take any of ours when we offered. He even let us stay the night in the fold down beds in the cab. I didn't know quite what to expect from Turkey. My education on the country was somewhat lacking, other than the obvious "is that where Turkeys come from?" jokes as a child. We had been advised to go there by numerous people on our travels, they spoke of a wonderful city, full of amazing people, amazing culture and amazing food. I was not disappointed, in fact their descriptions could not have prepared me for my experience, which was life changing.
The first morning in Turkey, we set off, not really knowing exactly where we were. We came across a couple placing their baby son in the back of the car. We asked them if they spoke English, which they did. We explained we had just arrived and didn't really know where to go and that we wanted to head to the "town centre". It turned out we were on the outskirts of Istanbul. The couple were on their way to work and en route were taking their son to babaannes (grandmas) house. They readily instructed us to get into the car, and while they could not take us right into Istanbul, would take us to the bus stop.  They drove us to the bus stop, and explained the bus to take, and wished us well. We thanked them profusely. This is something I very soon came to realise about the people of Turkey, is just how friendly and helpful they are.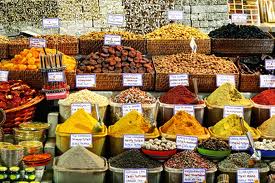 On our journey to the centre, the couple were not the only people to help us. Having taken the bus to the tram stop as instructed, we couldn't quite understand the payment method. A young man saw us looking confused and said something in Turkish to us, we didn't understand the words, but he was clearly trying to assist. We had been told "Taksim" so we said this to him, he smiled and gestured for us to follow him. We protested a little as we had not bought tickets but he insisted we followed and used his pre-paid card to get us on the train. Which he then rode with us until our stop, never wanting anything in return, just us overly trying to gesture just how thankful we were as at this point we hadn't even managed to pick up how to say thank you in Turkish.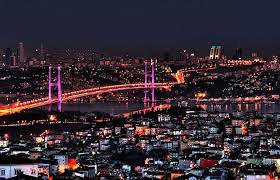 I experienced so many kindnesses from people of Istanbul, in particular the young. We had spent our first night in a hostel, and had arranged through a website called couchsurfing.com to say with a Turkish chap named Onur. He lived in Beşiktaş, which at the time we didn't realise, was about a 15-20 minute dolmuş (shared taxi) ride away from Taksim. We jumped in a taxi with our giant bags and instructed the driver to take us to our destination. We rode for ages, through a tunnel, past buildings, things beginning to look not quite correct. Pulling the map out the bag we pointed to where we wanted to go to, and told the driver again the name of the street. He protested saying "yes this is correct, this is it". Eventually he stopped, told us to get out. We paid a ridiculous fare. Standing on the side of the street, looking worried, we pulled out the map again. We did not have a clue where we were!! We were stood just outside a rather well loved cafe, with some grey, hunched over gentlemen drinking çay (Turkish tea). After about 10 minutes they tried to help, however with our non-existent Turkish and their non-existent English this was proving very difficult. Unknown to us at the time, surrounded by people trying to help, all pointing at the map, arguing between themselves, we were actually standing opposite one of Istanbul's universities.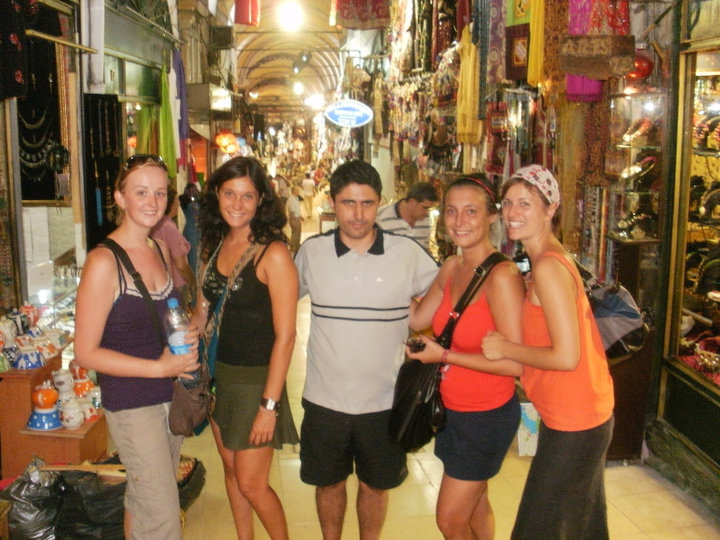 A young couple had spotted us and run over to help. They both spoke English and we explained what had happened. They both looked rather troubled and shook their heads "never get a taxi without a local" they explained. They then pointed to where we were on the map… the complete other side of the city! He had taken us completely the wrong way, left us there, and charged us for the pleasure. The young couple then smiled at us and said that their university had a shuttle bus that took students for free from the area to Taksim and that they were sure it would be fine for us to get on the bus and go back to where we started. They then drew us a map of where to get the dolmuş to Beşiktaş and gave us very clear instructions of how they worked, the amount it would cost, and re-emphasised not to get taxis without a local person!  We made it back to Taksim, where we had started and eventually made it to Onurs house. Onur became a fast friend and someone that I keep in contact with still. We arranged to stay with him for 3-4 days, but ended up staying for 3 weeks.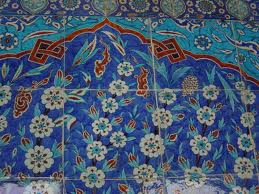 I could go on forever about all the different experiences I had of the friendly locals, of people helping me. Of the wonderful Betül that I met in the kindergarten where I started working as an English Teacher. Her love and interest of her culture was inspiring. I came to realise that the Turkish people are very proud of their heritage, flying their flag, statues of the great Mustafa Kemal Atatürk, the founder of the republic of Turkey everywhere. This is something that I had never experienced in England. Betül was eager and excited to answer any questions I had about Turkey, taking me to experience some delicious Turkish dishes, teaching me about Turkish music and traditions. She became a great friend, and still is.
Turkey, for me was very special. Not only for the wonderful country but for the people that made a huge impact on my life. Despite the few bad eggs (taxi drivers!) the people were incredibly kind, helpful, interesting and interested! Istanbul will remain with me forever, and although it sounds incredibly corny, Istanbul will always hold part of my heart
Catherine Broughton is a novelist, a poet and an artist. Her books are available as e-books (go to the home page onthis site), from Amazon & Kindle, or can be ordered from most leading books stores and libraries.  Catherine Broughton has travelled a great deal and blogs regularly. More about her, to include her sketches from all over the world, gop to http://www.turquoisemoon.co.uk
Expert