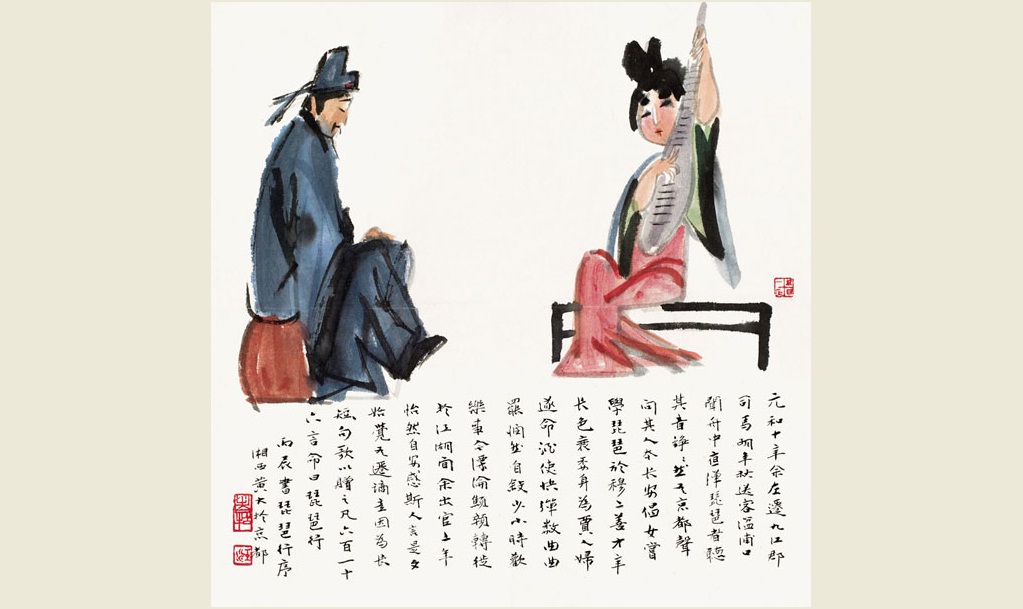 I am Chinese. What is recorded below is a recollection of events that happened in my earlier youth, that is to say, last year. As one is not liable to be judged upon one's conducts in the foolish and flippant days, such events ought not to be evidence in testifying my present character, for I am at this moment a much matured man. I should be much obliged if you, the reader, find these events a subject for mirth.
It was one of these restless evenings in which on the cold streets of Korea you would find boys holding in their hands the face of their girlfriend from whom they had just received a pair of fluffy gloves as a Christmas gift.
"Thank you, darling." He said.
"You are welcome, darling." She said.
"What should I give you in return, darling?" He said.
"Up to you, darling." She said.
"What about a bobo, darling?" He said.
"Um um um." She said.
So he pressed a gentle kiss on her fair lily-like cheek.
Please excuse me for that day-dreaming, and allow me to draw it back to Cambodia. It was one of theses restless evenings in which one felt somewhat unfulfilled if he retired to bed early, and yet on his mind nothing particular proposed itself to be done. At such a delicate moment, I and Childe Harold (as you can tell this is a pseudonym), half drunken, felt life unbearably tedious, and an hour later, found ourselves in what later became known as the most notorious nightclub in Phnom Penh. As to who originally proposed this locality for entertainment, I am afraid, it is obscure. Childe is a most genial pal of such agreeable nature that if one day I proposed to find fun in setting his neighbour's house on fire, he is the sort of chap to pop up and down in excitement decanting fuel so that the house should burn without fail. Likewise, it is no habit of mine in objecting to any of his ideas.
As a result, what is clear is we were in the smoky den, dressed like two gentlemen, Childe in his checkered shirt, I in a suit and vintage leather shoes, the only attire in my possession suitable for a university faculty member to attend to his classroom duties as a lecturer of Ancient History. Quite clearly, one cannot afford to be judged low in a nightclub. We passed the usher ladies and reservedly wished them a good evening, as you see, we were not acquainted to this nocturnal business.
I would be deceiving you if I told you I came expecting a mere continued drinking party. As a matter of fact, in a gentleman's early youth, upon entering a guarded venue with music and alcohol to entertain, he is often purposeful, bearing the idea of dancing into some object in the nature of a masked Juliet, though a Capulet she might be, daughter of my father's deadly foe, yet I should take her by the hand, charm her, and inquest whether she should be interested in embarking with me on certain dangerous activities such as eloping to a foreign land. Fantasizing such, we unveiled the curtain to the inner chamber where music was at its most vehement and the society jolly and high. The first scene induced nothing but one idea to me that whoever invented fantasy and romance should be burned alive and his remains danced upon by the barbarians. On the dance floor was an enthusiastic crowd, among whom, an elderly foreign gentleman was swaying left and right with measured pace, his hair white and scanty, his polo T-shirt tucked into the trousers, making the joint part and the lower contents look perfectly like a sack of wizened potatoes. His hands were stretched to be placed on the waist of his youthful female companion who had a powdered face and a plump but well curved figure. In the further corner, lying in the couch were three huge bare-armed blokes, half bald with bulging bellies, but evidently they were the youth of the male society in this jubilant festivity.
With unspoken reluctance, we were ushered to the bar area where ladies carrying black purses were seated. Childe started to wear an anguished face that was hard to read. We had no choice but to continue drinking, and it was by alcohol the horror was appeased and we gradually regained the composure to plan for next, but not without recurrent disturbance. In the course of processing our alcoholic peace, two black-purse ladies approached in attempts to initiate a conversation, the first one resembled a skeleton, the second a consumptive. Fearing the appearance of a third one which could cause fatal destruction to Childe's already threatened health, we summoned some valor for a last flight. On the way out, the elderly gentleman was still in pursuit of his stage career in an unhasty pace as if he was rowing a senile punt on the tranquil evening Mekong river. He was rowing with such determination that despite the frenetic Gangnam Style melody, he was calm at heart elegantly steering his lady to the depth of Beethoven's Moonlight Sonata.
Expert