Terra Incognita: Breaking Into Ultra Marathons, Part 1 of 2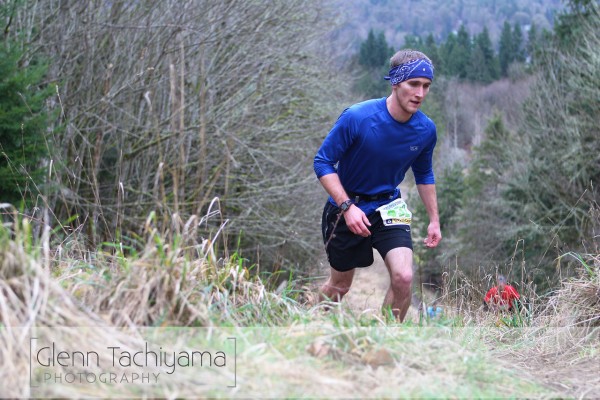 There was a party at the finish line in Lord Hill Regional Park! Music playing, people cheering on the spent runners crossing the gate with their arms raised, a white tent packed with people eating chili con carne' and sipping hot coffee, spouses and loved-ones hugging race finishers who just ran either a 10 or 20 mile trail race through mud, rocks, roots, and stubborn hills – a party of about a 150 people – a gathering I was not apart of, yet. My race went on, an extra 11.1 miles past the celebration, 31.1 beautifully forested miles in all. I ran to the finish line aid station – fill my water bottle, grab a salt tablet, take a banana muffin, a handful of gummy bears, and a GU packet – vanilla flavored. I stuffed the GU packet in my pocket, crammed the gummy bears in mouth with the salt tablet, holstered my water bottle, and fisted the muffin all at once as I took off running again, my black and yellow New Balance 1010 trail shoes spitting up mud behind me. The 12 second break at the aid station from my 5+ hour run was surprisingly rejuvenating.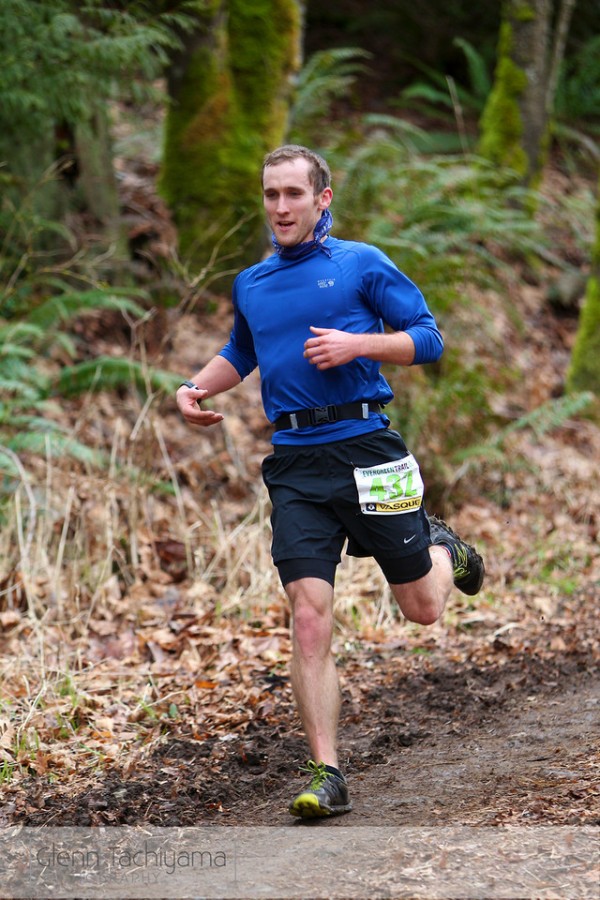 It is called an ultra marathon (ultra, for short), and it is technically anything beyond the marathon length of 26.2 miles. A respectable ultra is on rough and uneven terrain and is 50 miles or more…so I am still in the minor leagues so to speak, but I have a 100 mile race through the Cascade Mountains in my crosshairs for 2013.
I have been training for this race and more to come for months now (this race is a part of the Evergreen Trail Run series). My gym was Fort Worden State Park in Port Townsend, WA (my town of residence). Built in 1897, Fort Worden is flanked on two sides by stoney beaches skirting large unstable cliffs. The park has large wild grass fields, wind and surf battered beaches, and a central bulge rising above the surrounding landscape. On this heavily forested hill are dozens of old concrete bunkers and long-since dismantled large artillery batteries, the whole park is probably 4 or 5 square miles but webbed with trails. The fort, which is strategically placed on the Strait of Juan de Fuca, was apart of a 3-fort system that could stand guard over the entrance of the vast Puget Sound, my home, my living gym, and my perfect training ground.
Mile 21. At a slow pace I approached "Oh Lord Hill" for the third time that day – the highest point in race. The 45 degree climb up the hill is a welcoming sight. I love hill-climbs, and I do well on them, I want more of them, I pass people on steep hills, I thrive on the steepness and crunch of your guts when you huff a steep slope. I was on my third lap of the 10 mile loop course, my last time up "Oh Lord". Beyond the muddy hill, my legs in full objection,  I was 23 miles into the race, and stepping into terra incognita – a place I had never been.
For PART 2 - http://matadornetwork.com/community/dustyjsummit/terra-incognita-breaking-into-ultra-marathon-part-2-of-2/