"Travel is fatal to prejudice, bigotry, and narrow-mindedness." - Mark Twain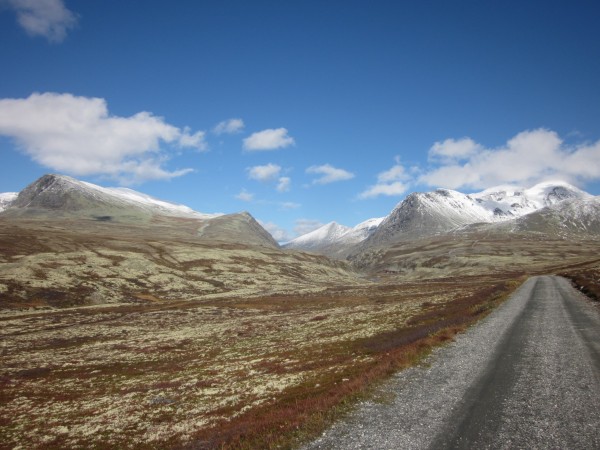 I have a confession to make. Over the last decade, there have been several times during my travels where I pretended to be Canadian.
I'm ashamed of it now, ashamed that I was ashamed of my true country for whatever reason. Like it or not, being from the United States comes with baggage. Our reputation precedes us, and it is inevitably a reputation skewed by the media, exported overseas at cyperspeed.
For a long while, I'd simply say I was from California, and that seemed to do the trick. In this way, I managed to sidestep any negative country connotations and instead conjure up a pleasant image of sunny beaches. Instead of frowning and thinking of misguided wars, they would smile longingly and practically smell the surf, or else make a good-natured mention of Ahnold. California was as good as a country of its own.
Any time I hear "Americans are X", I wince a little. Often, the over-simplification is rooted in real differences in culture and values; however, there are practically no items you can substitute for "X" that remain true for every single American. The United States is as huge and diverse as a giant sack of trail mix, and scattered random case studies would debunk most stereotypes.
As I began to travel more, I realized that I could be one of those case studies. Many of the foreigners I was meeting and befriending had never actually had a lengthy conversation with an American. They had never eaten meals with one, or sung silly children's songs with one. I started having these informal "mythbusting" sessions where I would clarify that, actually, not all Americans ate fast food for every meal, and most American families do not have a TV in every room of their house.
And so, I make the plea now for more Americans to travel. When you travel, you have the chance to be a case study. Travel lets you show a different side of America, defying stereotypes and Hollywood myths. The only way to expose this side is to get out there and begin having conversations. I don't just promote travel as a means of improving our international image, but also as a way for American individuals to learn more about the vast range of lifestyles, cultures and norms outside of our country. Only after I left the United States did I begin to realize how ingrained certain presences or processes were in my mind.
Example: No public water fountains or bathrooms in supermarkets in Germany. In Costa Rica, most buildings don't have numbers on them and many streets lack signs; it's common to give directions such as "300 m north of the Panaderia Vargas, 100 m east." In Namibia, greetings are essential. If you pass someone on the street, call them up, or stand in line at the store, you'd better greet them properly and inquire as to their health and the last night's sleep if you don't want to be seen as extremely rude. In Norway, on the other hand, strangers look at you oddly if you try making small talk on the bus. Ultimately, leaving your home country makes you more aware of your home culture and expectations.
Making personal connections with people from around the world may be one of the most important steps to increased global understandings. Once your mind has names and faces of international friends, it becomes harder and harder to hear a country name and leap to negative stereotypes or prejudice. Instead of keywords or traits popping into your mind, you think of actual people you know. Poland is no longer a random cold Eastern European nation, it's the home of Kasha and Susan and Emilia and hey, maybe you will even head out there to visit them sometime soon.
Traveling costs money, it's true, but frugal travel is possible (and often more fun), and I don't think that finances explain America's relative absence from the travel world (when compared, for instance to other developed countries like Germany, England, Canada, New Zealand, etc.) I'm not talking about "luxury travel" to resorts where you can lounge by the pool and drink cocktails all day. I'm talking about the type of travel where you interact with the country, its citizens, and your fellow travelers. From this type of travel, we Americans seem to be held back by our mindset and norms. In countries like Germany or Israel, it is common–if not expected–to take a year and travel somewhere in between schooling. Yet the pre-college Gap Year is still relatively uncommon in the States, and an American who can afford it might be more likely to use $250 to buy new clothes than to buy a round-trip ticket to Central America.
In many ways, travel is ephemeral. You're buying memories, not objects. Yet, long after the jacket is stained or the designer jeans have shrunk, the memories will still be there, as well as the broadened understanding and curiosity of the world in which we live. In fact, some studies have shown that spending money on experiences rather than material goods leave the purchasers happier. Though travel often leaves nothing tangible other than photos and street-vendor souvenirs (or, if you are lucky and stupid like me — also eyebrow stitches from the Costa Rican surfing mishap), the life-changing effects of the experience are still there. Travel is about the intangibles. It's about dealing Mark Twain's blow to prejudice, bigotry and narrow-mindedness. It's about, ultimately, growing and learning as a life-long pursuit as you chase various adventures around you.