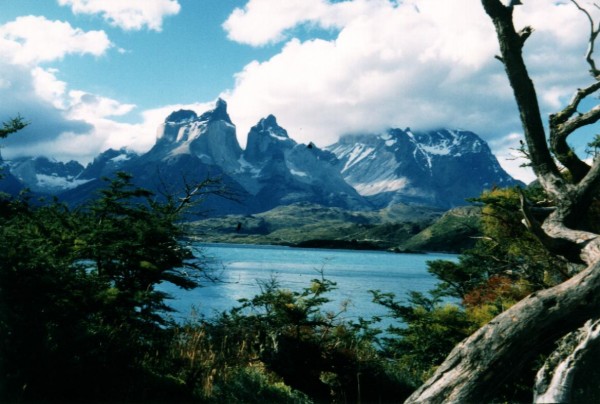 3-8-1992 Patagonia – from my journal
Cold night, frost in the morning. First up. Found some embers under the gray ash. Small twigs and heavy breathing renew the flame. Plenty of wood for the new fire. Lit the stove for tea. The noise brings the others out of their tents. Warm by the fire. More tea. Pack it up. Off to Puerto Serron. Over the side of a hill. Jack rabbits, geese. Clouds. Drizzle. The Israelis are at Puerto Serron. Walk over the prairies in the rain. Lunch after a river crossing. Tuna, cheese, crackers, trail mix. Pina flavored water. Off we go again. Cross a river, up a hill. Fork for the trail to the estancia. Uphill. Paw prints. Puma or dog? Wet. Finally to the estancia. Find the bridge. See other hikers. Make camp in the trees. Tarps up. Firewood. Fire. Dry out boots. Pasta for supper. Burn socks. Crash.
3-8-2013 America
Chained to my desk. Dreaming of a long walk.