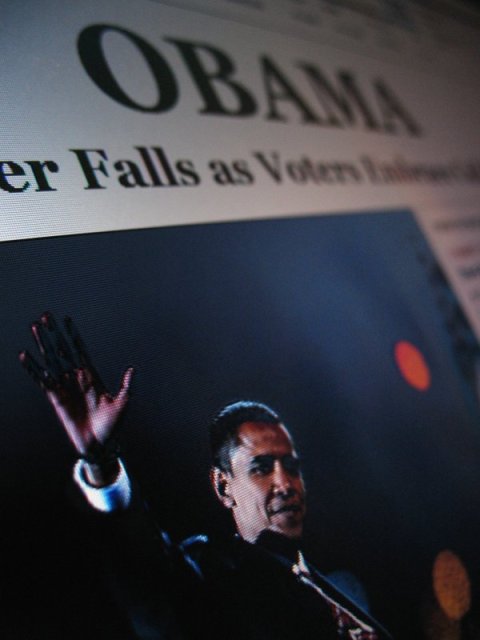 http://matadornetwork.com/community/halamen/refresh/attachment/55/
There was nothing ordinary about tonight.
It was my first visit to Polanco, a Mexico City hideaway of unconstrained affluence. Its tree-lined boulevards and clusters of softly lit bistros are a far cry from the city as I've experienced it over the past week. I felt decidedly under-dressed.
Fortunately, the tuxedoed keepers of Skyybar Polanco saw fit to lift the velvet rope and allow me entrance to their ultra-modern, marble-clad enclave of lava lamps and suede couches.
But then, this was no ordinary night out at a posh bar. This was an election party, hosted by Democrats Abroad, a chance for like-minded expats to congregate and cheer on their candidate in what will surely go down as one of the most momentous presidential elections in U.S. history.
With Wolf Blitzer staring at us from a half dozen flat-screen TVs, his voice blaring over the house speakers, we eagerly watched for each "CNN projection." With each announcement–New Hampshire, Pennsylvania, Michigan, Minnesota, Ohio, Virginia–the applause grew louder and longer, strangers high-fiving each other, chanting, singing.
And almost before anyone knew it, there it was, plastered across the CNN screen: "Obama elected president." The Democrats Abroad organizer came on and led a round of cheers.People cried, jumped up and down, screamed into cell phones. The waiters smile and laughed. Someone broke a glass.
As I stepped out into the night air, into this strange pocket of this foreign city, nothing seemed ordinary. And that felt good.
Expert