When I was small, I remember waking up at night because I was afraid of a war breaking out. I have no idea why this particular fear kept me from sleeping, after all I grew up in Switzerland, where war is a very remote threat. So when I went crawling up on the couch next to my mum, telling her why I could not sleep, she explained to me that she was more worried that I could get hit by a car when I crossed the street than that a war could rip our family apart.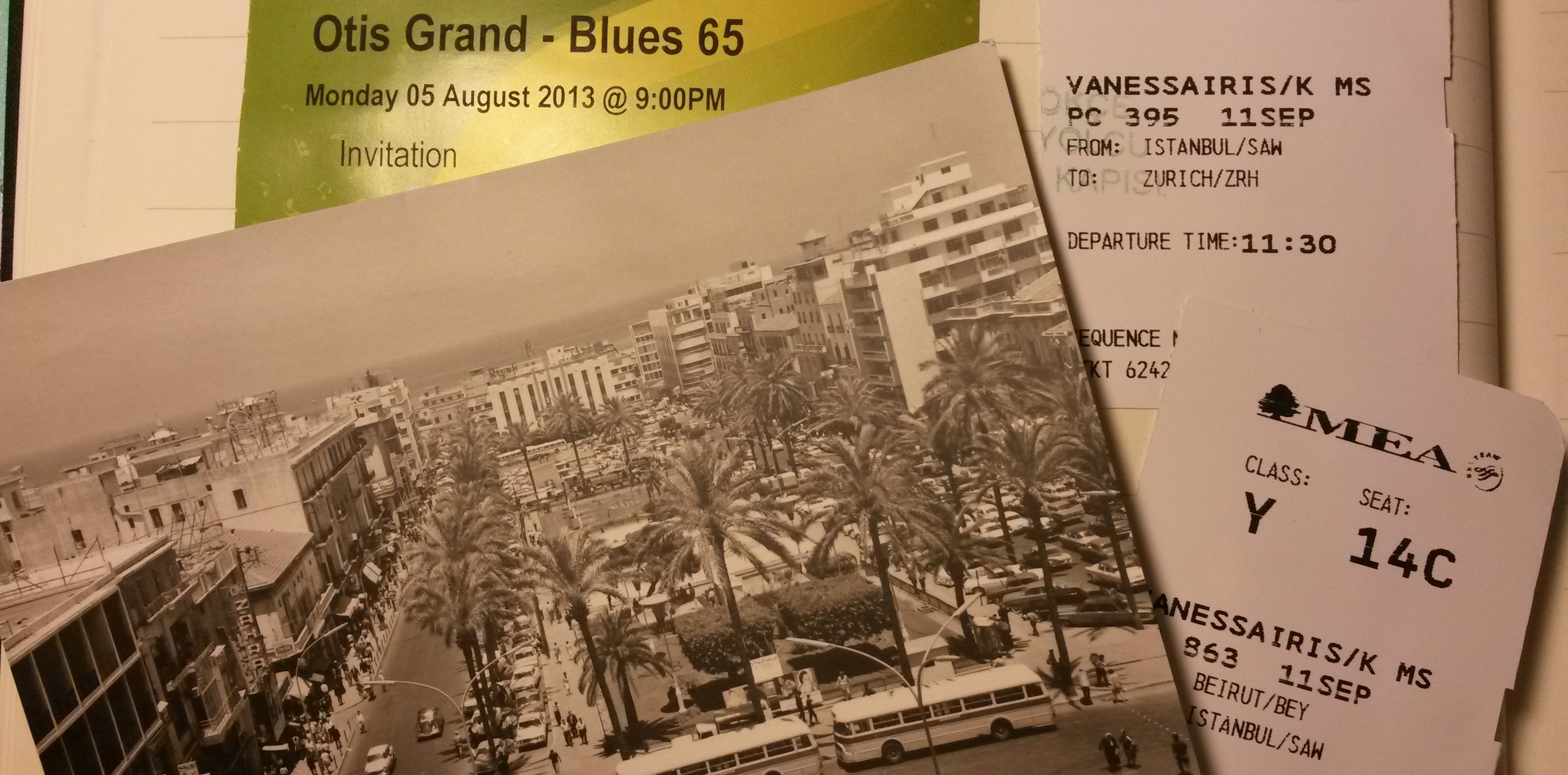 I remembered the episode this summer, while I was walking home from Downtown Beirut to a residential area called Gemmayze, where I had lived for over a year. On my way I had to cross chaotic, crammed intersections. It is true, I have a certain lack of respect for cars and pedestrian crossings that make people next to me jump, so my mum's words were probably not chosen by coincidence. But this summer, after two different car bombs had rocked Beirut's southern suburbs and more than 40 people were killed in a double bombing in Lebanon's northern city of Tripoli – only a two hours' drive from Beirut – I was wondering if my mum was still more worried about me getting hit by a car or by a war threatening my life in the country of my residence.
I have always been aware that most people I know in Switzerland could not understand why I had chosen to live in Lebanon in these uncertain times with a civil war going on across the border in Syria and parties in the fragile Lebanese political system increasingly getting involved in it, causing a dangerous security situation. However, when I had arrived in Beirut with my – also Swiss – boyfriend in the beginning of summer 2012, the locals were still partying and making jokes about the situation. What surprised me at first, soon became my own perception of the circumstances and I felt safe in my small world between Gemmayze and its vibrant bar scene, pretentious Downtown Beirut and day trips along the coast to discover some rare meters of unspoiled beach.
Even when the situation deteriorated in summer 2013 and the United States threatened to attack Syria with unforeseeable consequences for Lebanon, I wanted to make the most out of the remaining time I had in the Middle East, before returning to Switzerland in the end of summer. I attended concerts, took precarious minibus rides to get to see the country and partied as if it were impossible for the troubles in the Middle East to reach Beirut.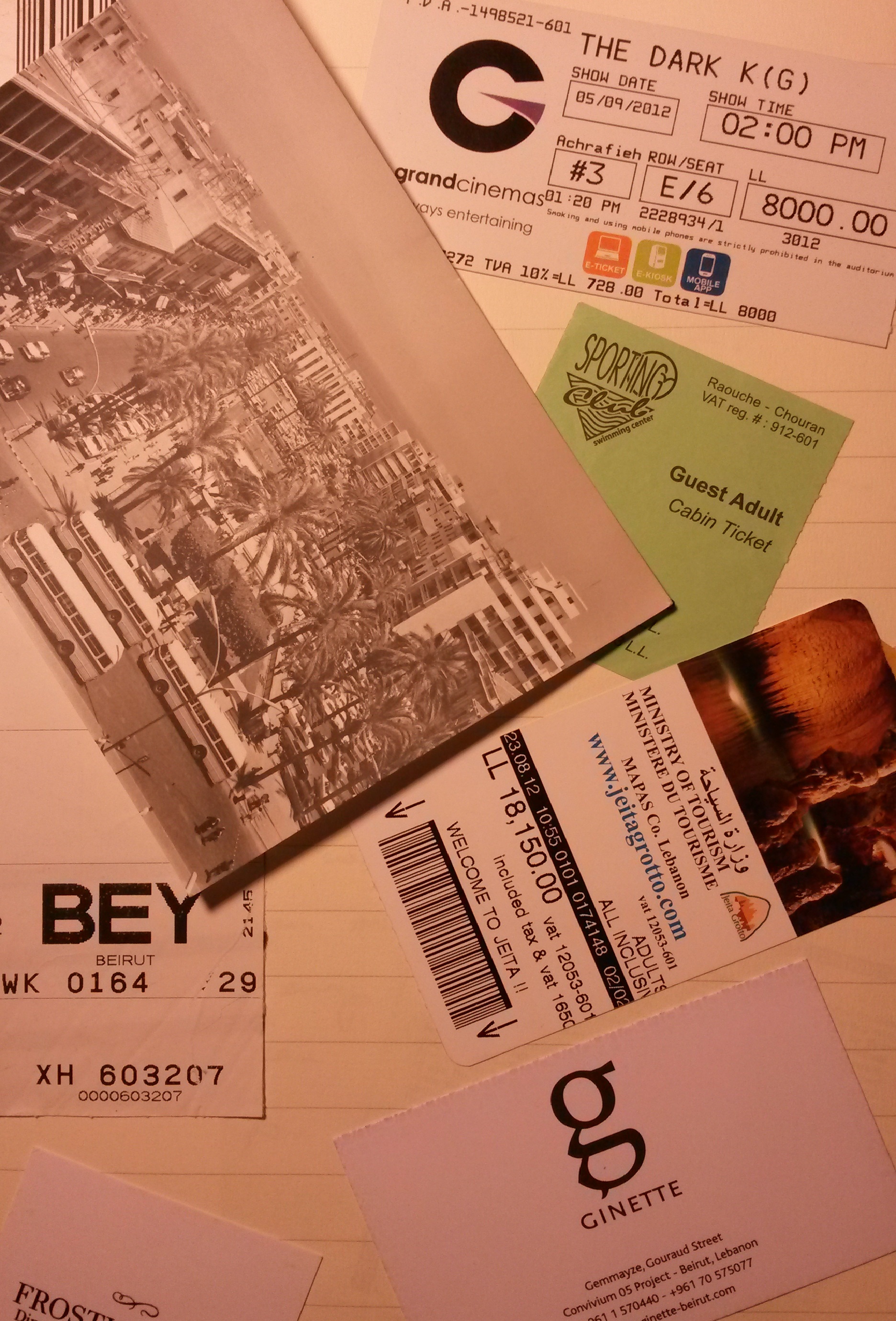 However, this was not the case and there were constant reminders of that. The city streets were empty in the wake of the explosions and the U.S. threats. The locals stayed home, scared of further incidents, because "a war with bombs cannot be foreseen, now one knows where it will happen again" as my hair dresser once put it. Tourists stayed away at all and a lot of businesses had to close down because of the sluggish economy.
I remember sitting in the newsroom of the newspaper where I was employed, anxiously awaiting a speech by Secretary of State John Kerry about the decision whether or not the U.S. would attack Syria. I followed these political developments closely and we talked about it while ordering beers and complaining about the lack of tourists.
One night, when my boyfriend and I walked home after a long night out, a white car stopped next to us, asking to see our IDs. They claimed to be policemen, which we could never verify, but the gun in one guy's belt frightened us enough to do as they said. My boyfriend's pockets and my handbag were searched and then the men let us go. We walked home, scared and humiliated. After this incident, at least a part of me was happy to return to Europe. Behind the tears I cried on the way to the Airport, I even felt a faint relieve about finally leaving Beirut.
It was only after I had arrived home that I realized how Beirut had changed me. For the first couple of weeks in Switzerland, I winced at every loud noise, thinking it might have been a bomb and whenever an airplane travelled over my parents' house I thought of the U.S. threat against Syria. And for the first time, I understood the fear my family must have felt during the time I had lived abroad. My boyfriend, who had to finish his working contract, had stayed in Beirut. No matter I knew the situation he lived in and I knew he was not the type of person to take risks, there were moments when I was worried about him getting trapped in a security incident.
I never asked what my mum worried most about when I had lived abroad but I learned that the decisions a person makes affect others as well and that one carries the consequences not only for themselves but for others as well. And despite me no longer wincing at every noise, this experience changed my perception of my surroundings profoundly. But still, I never doubted that I would do it all again.
Expert