Trekking to Iona, Scotland: How to Get There
From the western fringes of Scotland, Iona beckons tourist and pilgrim alike to visit Saint Colmcille's 14-century old monastery and the picturesque green isle thereon. Characterized by fits and starts, the trip can be a trial of modern patience. However, tourist-friendly infrastructure makes for an accessible and comfortable journey, as worthwhile as the destination itself.
A trek to Iona departs from Glasgow, a major metropolitan city in western Scotland easily accessible by rail or Megabus via London, Edinburgh, or other major U.K. cities. The bus and train stations are conveniently located adjacent to one another within Glasgow's central civic center. There's no shortage of sights, bites, shops, and pubs in the city center, making a few hours between arrival and departure a breeze. Scotrail trains from Glasgow Central Station north to Oban run 3 hours and 20 minutes several times a day. In daylight, the train ride is a treat of scenic Scottish countryside in its own right.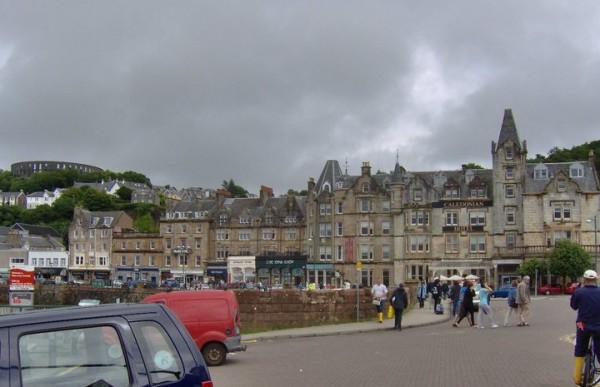 Oban is a small seaside port quaint in contrast to Glasgow. Old cobblestone homes with painted doors line the hillsides, while the shoreside townhouses boasts shops, pubs, and cultural institutions busy during tourist season. Attractions just a short walk from town include Dunnolie Castle, a ruined 12th century castle  overlooking the sound; and McCgraig's Tower, a granite ring from an incomplete Roman coliseum begun the turn of the 19th century. B&B options abound for any budget, and during summer weekend nights live music is readily available in the handful of town pubs.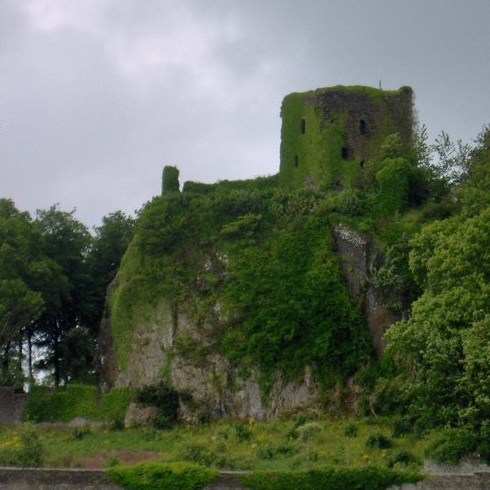 Bowman Tours, with an office located by the pier in Oban, runs guided round-trip bus tours daily from April to October across the Isle of Mull to its southeastern tip across from Iona. Regular ferry service from Oban to Craignure serves as the connection to the busses on Mull, and the tour will need to be purchased before departing Oban. The Craignure-Oban ferry runs about 40 minutes, notably passing Duart Castle. The guided bus tour saunters through about two hours of wilderness, providing the guide enough time to answer any questions concievable about the nature and history of Mull.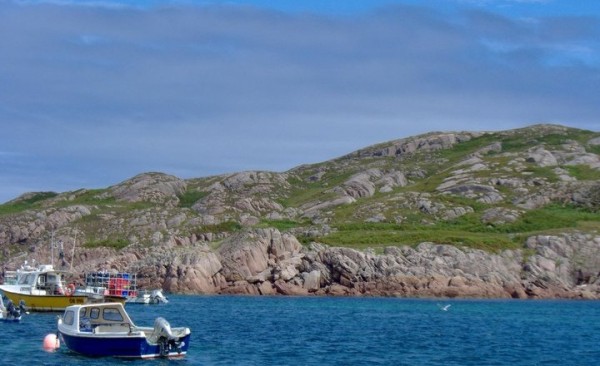 After bus, ferry, and train Iona finally comes into view at Fionnphort, where one last tiny ferry awaits journeyers (Bowman also offers a three-destination tour with a boat running from Fionnphort out to Fingal's Cave on Staffa whether permitting, for a higher fee). Across the deep blue waters awaits the ancient respite of Iona:7th century mosastic hovels, the gilded St. Mary's Abbey, and the Reilig Oran: burial of the kings.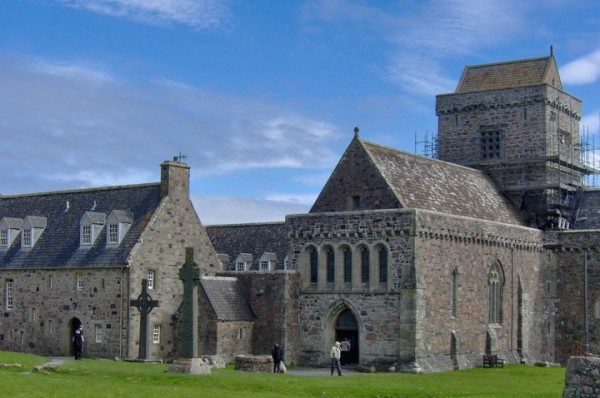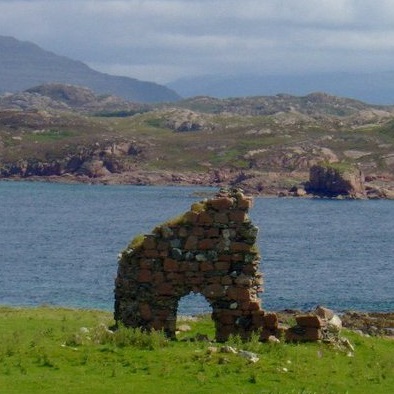 Expert