For the introvert, life is never so fulfilling as when one is by oneself. I like to think of introverts as the ultimate survivors. Come what may, they can function at any time of the day without the need for human stimulation and interaction. The same is true of the lone traveller, someone who can travel many thousands of miles alone and be able to take out of such journeys as much, if not more, than if they were with someone else.
Having said all of that, every human being, unless they're a sociopath, requires some form of human stimulation, and for the lone traveller there is most certainly the need to share with others the experiences of the journey, even if it's years after. It's the desire to be the centre of a story, the hero inside the small cocoon of a journey.
My cocoon in this instance was a 10 day stay in Austria, and though the extent of my 'heroic' actions constituted arriving at the station on time and walking miles through a town to try and decipher its character, from my perspective the success of such actions were the equivalent of saving a city from destruction, or creating a whole new world, which to me I was.
There's something about the quintessential nature of Austria that I think only a non-European, non-first world traveller can appreciate. It's so European, so picture-perfect, yet at the same time human, that it gives one the impression that perfection is indeed possible in humanity, despite all our frailties. It's not the perfection of getting every sum right, or creating the perfect passage of writing though, but rather the perfection of living life to its fullest by accepting our frailties as pieces of our shared humanity and finding the beauty in them, essentially creating an awareness of what it means to be human.
The character of Austria, from Salzburg to the Wachau to Vienna to Graz clearly varies, yet it retains a serenity that I have yet to feel or recognize anywhere else. It's almost the perfect combination of Germanic discipline, Italian passion and Eastern European ruggedness that provides a down-to-earth yet sophisticated society.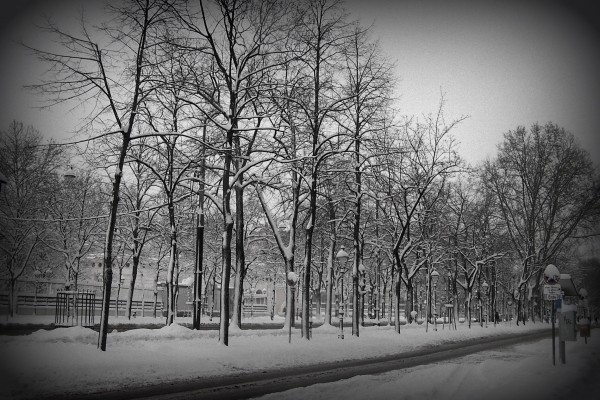 The contrast of Vienna and indeed Austria to London and England where I had been for the previous month could not have been greater. I found London to be too commercial, too rushed, too violent, too sure of its own statement of flagrant power and the bastion of Western consumer culture in Europe, a decadent society if ever there was one. It isn't a city built for a people, but rather an institution created for a society of free-spending robots. For me, what Aldous Huxley had predicted in Brave New World has almost all but become a reality in the city that calls itself the 'centre of the world'. Indeed it has it's good points, every place does, yet I was shocked to find myself surprised by the first piece of genuine friendliness that I'd seen in the city in over a month of navigating my way through it. Vienna on the other hand retains its feeling that it's a city for human beings, and the human beings themselves aren't the commercialised robots of London, but rather people with a life, with somewhere to go yet not in such a rush as not be able to stop to help others, or to accept the differences and everyday mishaps that occur. They're a people that is as comfortable to talk about Mozart on the tram as they are in pursuing a career that does not involve the single-minded exploitation of every human being possible.
I realise in many ways that my analysis is biased, that if I'd remained in Vienna for a month I'd have noticed the parallels with London, the hotbed of vice and undercurrents of violence that mar every large city, yet I cannot deny to myself or anyone else that the feeling I got of London from my first few trips in the town were ones of utter discomfort and the desire to shut myself off from the people in whatever way I could, suicide for the lone traveller in a foreign country.
I'm sure one could easily put this difference down to religion, London is entirely secular, with very few people who are regular church-goers, and a religion itself which doesn't possess the centuries' old assuredness and softness of Catholicism, but rather the hard, still relatively young and relatively intolerant Protestantism.
But I don't think that that's the case. There's something else, and I'm not sure what it is, it's something that someone more familiar with Vienna will have to try and decipher.
For now, this analysis will have to do. What happened throughout the rest of Austria and England is a story for another time and place.
Expert