Visited the Gayer-Anderson Museum in Cairo recently. This haze of a place stokes the imagination of anyone who has ever daydreamed about Silk Road traders or Ottoman-era khedives.
Actually, the patron of this house was a British officer who was stationed in Cairo during the late '30s and early '40s. Somehow, Mr. Anderson convinced the Egyptian government to let him stay in this ancient multi-level abode, which he set up the way it would have been in the 17th century. The Briton was a fervent collector of oriental and Ottoman furnishings, seen throughout. All the objects have a story, from the mummies (seriously) to the carpets. And everything he collected is set up in the house the way he left it, thanks to the Egyptian government, to which Anderson left the house.
From all his own paintings of the boy, plus the extra beds all around, it's evident that the quirky Mr. Anderson was also a bit obsessed with his Nubian houseboy, but my guide stayed amusingly clear of that topic (besides cluing me into the hidden nudie sketches of said houseboy in Mr. Anderson's office. Scandal!)
This daydream of a home blends together posh objects and authentic architecture from throughout the Silk Road region in a way that'll have you lusting after mashrabeya screens and Islamic lanterns before you know it.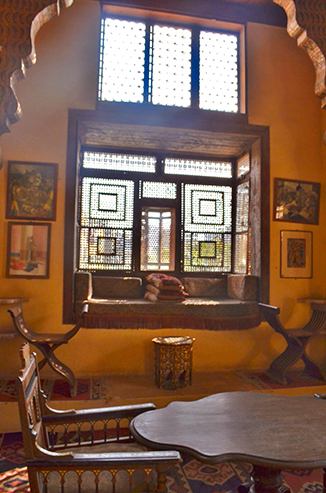 I love the mashrabeya screens and window seats, as well as the low tables set up in this rooms.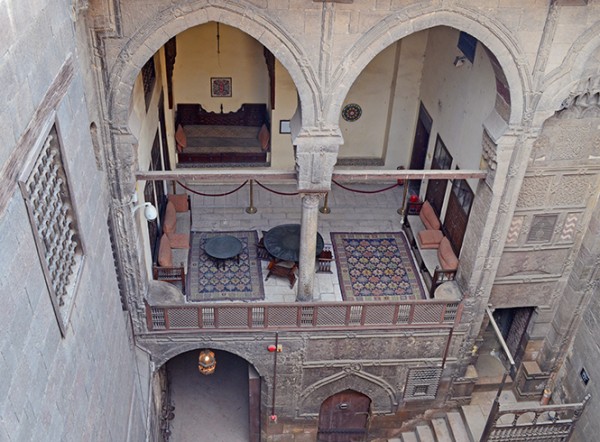 Looking down on the inner courtyard from a balcony.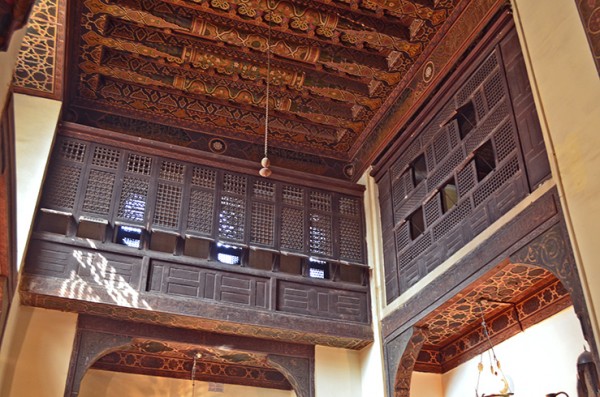 Fabulous painted ceiling and facinating mashrabeya rooms (I think called a "haremlique") from where the women of the house could clandestinely keep an eye on the men and entertainment.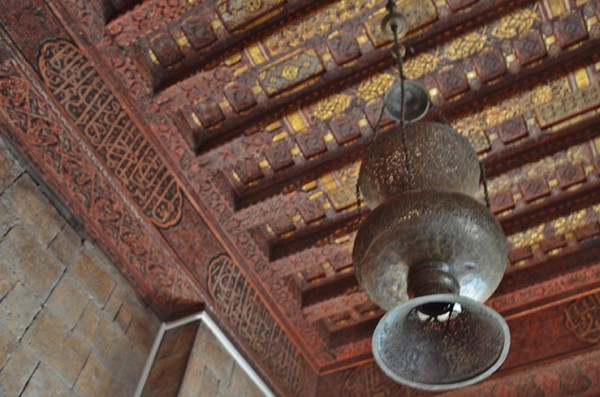 Great Islamic lantern.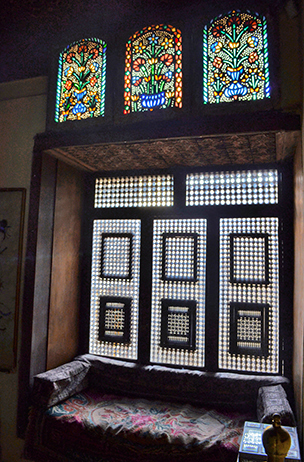 One of many window seats in the house.