Informal Cairo: Home to nearly 80 percent of all Cairenes
Understand Cairo?
I'd love to!
Halfway through a reading of David Sims' fascinating book Understanding Cairo: The Logic of a City Out of Control, my ability to understand my physical surroundings here has probably quadrupled. I feel far more equipped to ask good questions about this unique urban environment than before I picked up the book.

Mainly, I now realize that about three fourth of all Cairenes live in informal areas, or urban neighborhoods built entirely by private individuals without formal pre-approval from the government. Most of Sims' book is dedicated to describing these environments and inso doing demystifying the socioeconomic reasons as to why informal areas are built, and, in turn, the myriad socioeconomic implications of their existence.
I'll leave the heavy lifting to him; I won't regurgitate here.
One note: Sims' book isn't a fast read, but his first chapter is. He debunks widely-held stereotypes about Cairo in a way that would be useful to anyone spending time here.
Lucky for me, Sims' spoke on a panel this weekend at an event called Learning From Cairo: Global Perspectives and Future Visions, an International Symposium.
Amazingly, the conference also included a *free* daylong tour of two of Cairo's informal areas.
Led by urban development experts and attended mostly by professors and university students, the tour took us to Boulaq El Dakror and Ezbit El-Haggana.
As a traveler increasingly interested in architecture and urban development, it was more than a pleasure to learn about how the vast majority of Cairo residents live.
While I do realize that there are problems inherent to informal development in Cairo – namely a lack of green space, schools and hospitals – in learning about informal areas I have increasingly come to admire the Egyptian people for their ability to "find a way."
Below, some snapshots from our tour today: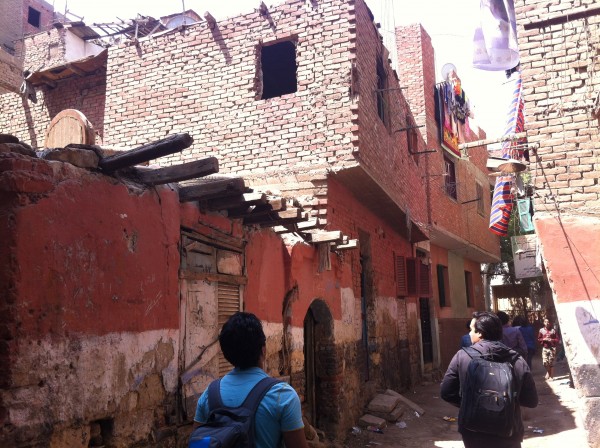 Boulaq, typical main street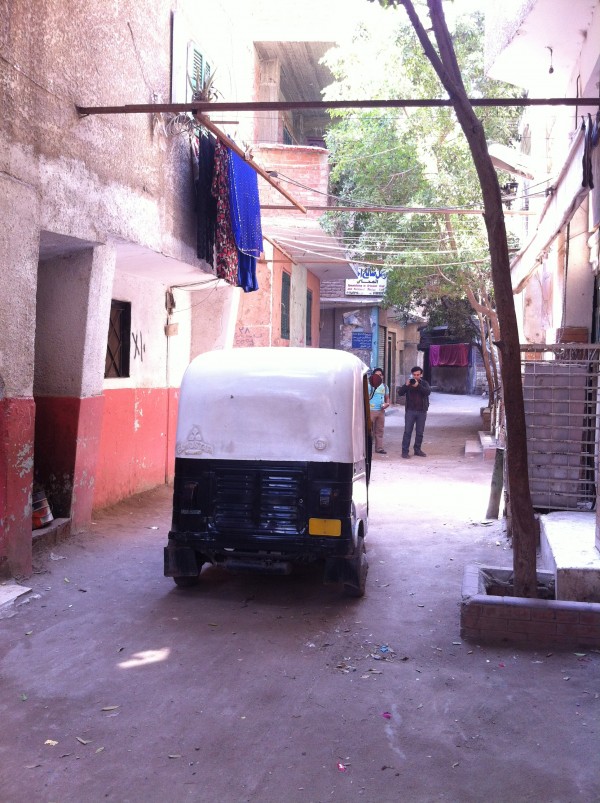 Boulaq, alleyway tuk-tuk.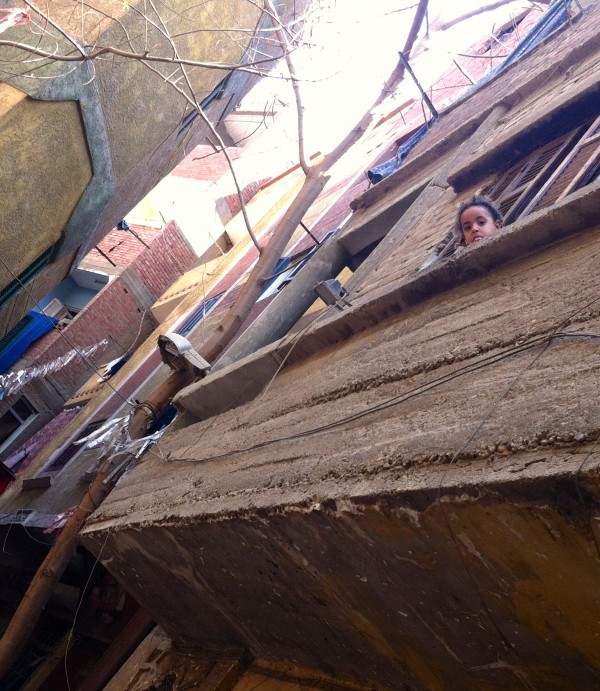 Boulaq, little girl in window off a main avenue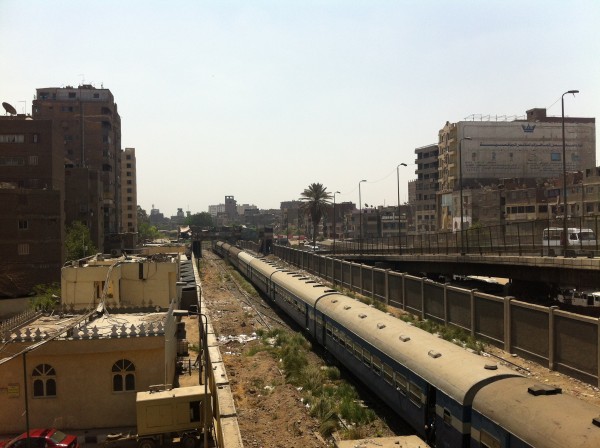 To the left of the tracks, everything is formal. On the right, it's all informal. Interesting that there is only one footbridge between the formal and informal areas, despite at least 1.5 million people living in the informal area (approx) of Boulaq.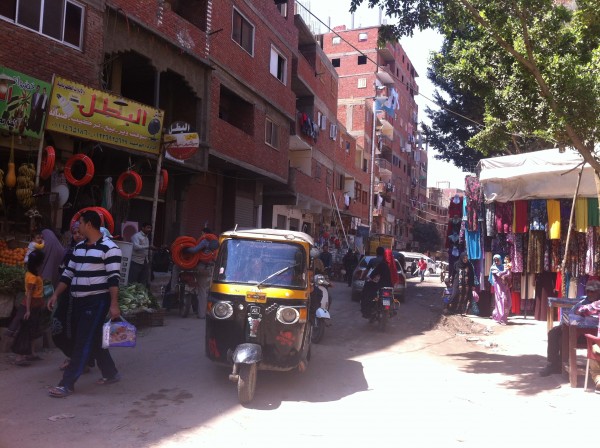 A busy main drag in Ezbit El-Haggana. Informal areas are mixed-use, meaning they are a blend of commercial and residential dwellings.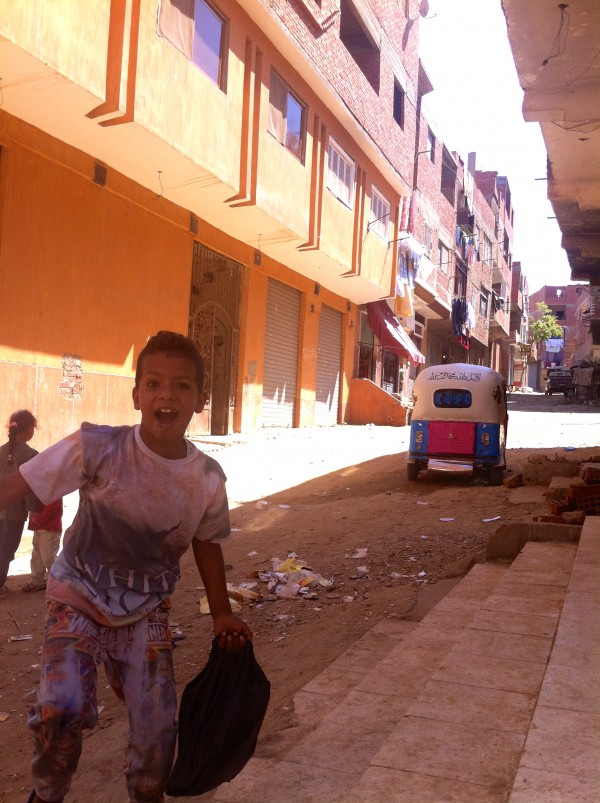 Local Egyptian boy, tuk-tuk, typical housing. Note the painted areas, nice shutters and nice doorways.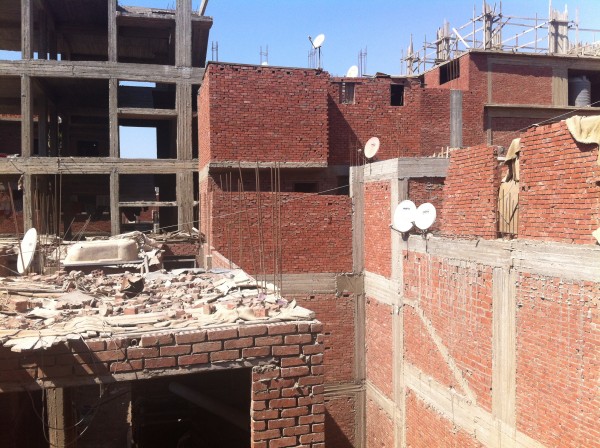 View from inside a dwelling in Ezbit El-Haggana. Very typical construction methods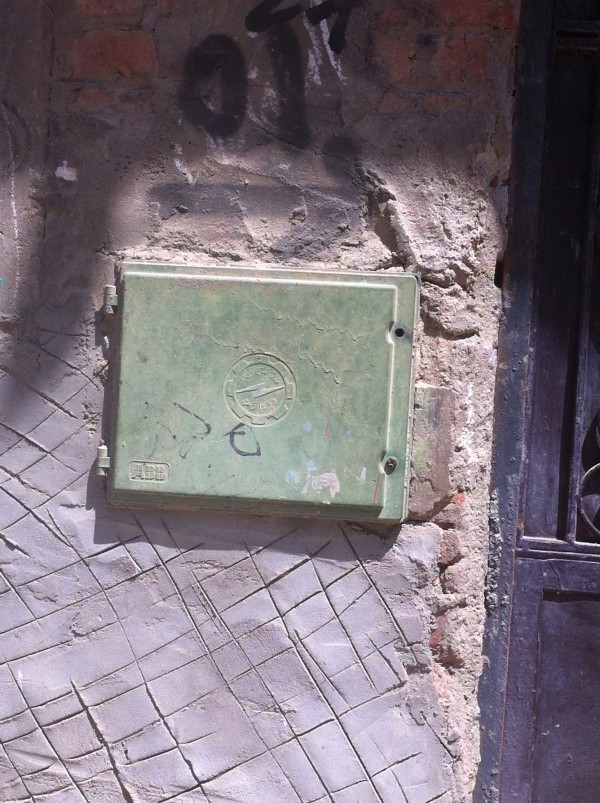 The government typically puts in sewers, electricity, water and other utilities after a critical mass assembles in a particular informal area. Often there is a process of cajoling and even bribing officials to get the area "on-line"; it can take years or even decades in some instances.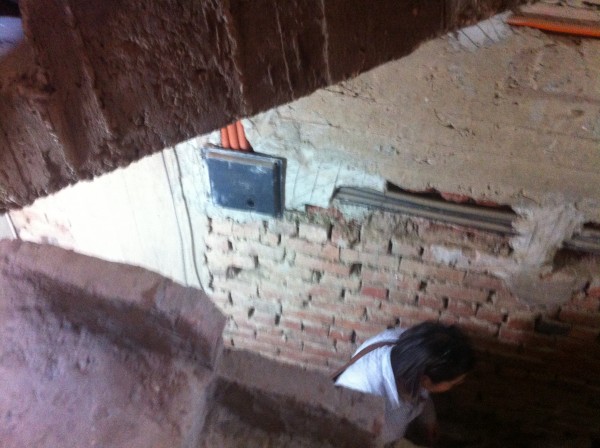 Stairs into a room in Ezbit El-Haganna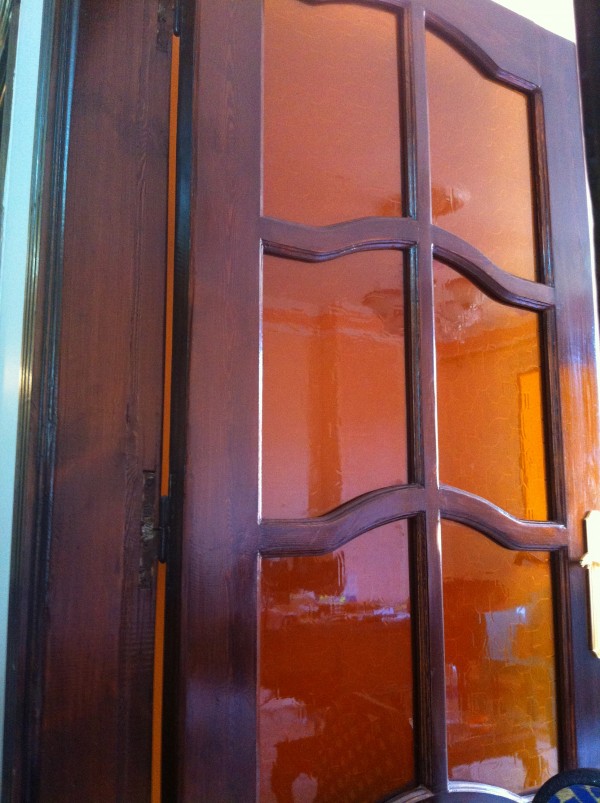 Once you're inside, rooms often have nice fixtures that don't quite jive with the exterior of the dwelling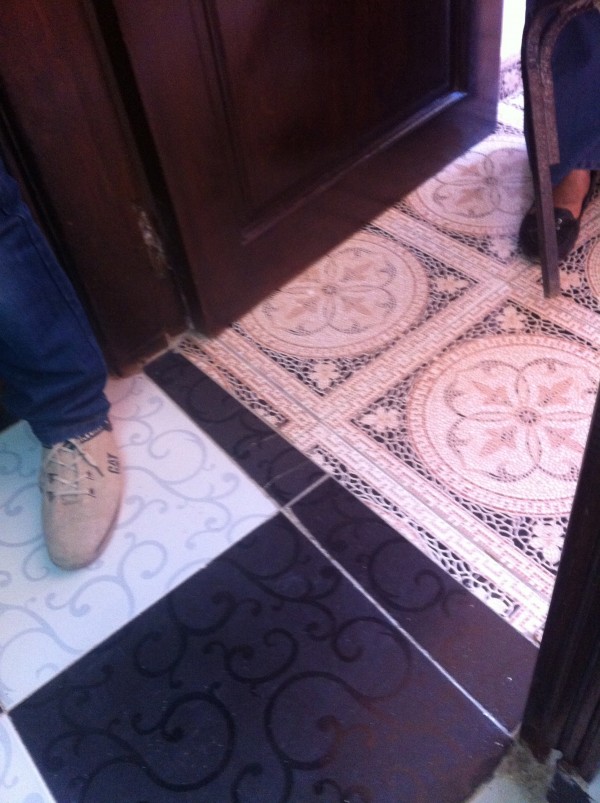 Nice tiles inside a room in Ezbit El-Haggana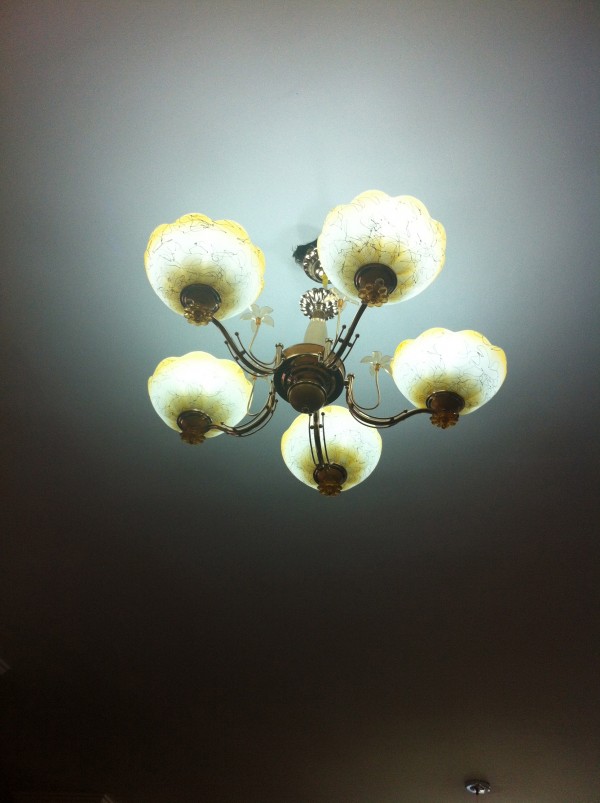 Nice light fixture and painted concrete walls inside an informal dwelling.