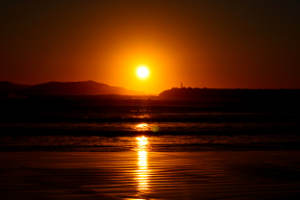 Having spent a few months in Morocco, here are ten key points that I wish I'd known before I went. Hopefully they will help others!
As in many countries, you don't get what you pay for, you pay for where you go. Go to tourist destinations, gravitate towards comfy

-looking restaurants, and fall for people with a slick English sales patter, and you will pay UK or US prices. Get off the beaten track and learn to avoid touts, and everything gets cheaper. (Example: a date seller in Marrakesh tried to charge me ten times – not twice, not three times, but ten times – what I used to pay for dates in the souk in Taroudannt. Tourist-trap or tout prices can be much, much higher than real prices.)

Don't just speak English. I've blogged on this at some length over at Language Numpty, so check out my ramblings here. But keep in mind that English is the language of fleecing tourists. French is the second language of the educated. And Arabic and Berber are the languages that normal people speak. So, at least brush up your French, and ideally learn a bit of Arabic – it will really help.

Driving in the towns is insane. (Yes, it's a one way street. No, there wasn't a sign. Yes there are pedestrians in the road. No, there aren't any pavements in this town. Etc.) Driving at night is insane. (That dark shadow in the middle of the road? It's a heavily laden donkey cart with no lights. Brake!) Roads outside of the towns are generally quite good, with occasional moments of insanity. (Yes, there was a bridge here. But it was washed away. Yes, there is a diversion, but on unpaved roads.) But if you stick to driving outside towns in the day, it's an awesome place to tour around: that's why a lot of French tourists spend weeks roaming the country in RVs; but driving in towns or at night requires exceptional courage.

Lunch for two for less than a dollar? Easy. Walk up to a little shop selling flat-bread from behind the counter, point at the bread and say "two" (ideally in Arabic, else French, or English if you must, probably with "please" at the end. In Moroccan

 Arabic that's "jooj, min fadlak"). Then ask if they sell cheese ("fromage?") They probably will, and will expect that you mean Laughing-Cow-style triangles of processed cheese; they may try to sell you a whole packet, but if you're convincingly at ease they might assume that like the locals you wish to buy individual triangles. Most likely you'll walk away with "jooj" flat-breads and "ar'ba" (four) cheese triangles for about seven dirham (50 pence UK money). Buy a couple of oranges or tomatoes from a stall for some variety, and you'll probably still be under one US dollar.

Don't generalise about Moroccans. How Moroccans behave is a function of where you go and who you choose to interact with. If I had only been to the tourist-fleecing lanes of Marrakesh

 I would probably assume that Moroccans are all pushy, rude and dishonest. If I had only mooched

 around small-towns away from tourist routes, I would probably assume that Moroccans are all reserved and generous-hearted. Where you go and what you do largely determines how people will behave towards you.

Vegetarian food gets harder to come by the further you go from tourist areas. The standard local dish is a meat Tagine, and in many places there is a huge lack of variety in the food available. Tagines are lovely, but you might start getting bored with them even if you do enjoy meat. But if you don't eat meat you could struggle to find many options – even a vegetarian Tagine may be hard to find.

Moroccan mint tea is absolutely unlike any "mint tea" created from herbal tea-bags from rich-world supermarkets, and if made well it is delicious – and incredibly sweet. But there is a skill to making it, and many places either don't have the skill or don't exercise it for tourists. Try it in a few different places – scary looking side-walk cafes full of locals are your best bet – and you might just get a "eureka

" revelation about how lovely this stuff can be.

Moroccans have an unsentimental relationship with animals. The stray cats in the towns are not friendly, as few people are friendly to them. The donkeys are beasts of burden, not pets, and often look rather ragged. The herds of camels are being bred for milk and meat. Don't expect Disney-style levels of cuteness from the animals.

Be sensitive to local morality. It may not be illegal for you to drink alcohol, but it is widely disapproved of; there are laws restricting who can buy, sell and possess alcohol, and few places can sell the stuff; so if you do drink, don't be surprised if alcohol is hard to find away from tourist traps, and do show some decorum when drinking. C

annabis is a major, though technically illegal, business in Morocco, so you may find it easy to buy, but that doesn't make it legal. Moroccans tend to cover up most of their flesh – men are usually covered from ankle to neck, and women also usually cover their hair and often their feet, necks, hands and sometimes faces: while foreign women aren't expected to cover their hair (and in the big cities many locals don't) showing visible cleavage and bare legs will be considered offensive (even if people are too polite to say so).

Don't plan your trip based on what "everyone" expects you to do. When I said I was going to Morocco, everyone said "oh, are you going to Marrakesh?

" That should have been a hint. The places I enjoyed most in Morocco were the places that make people say "where is that? – I've never heard of it!" and I really wish that I had stayed well away from Marrakesh! So, work out what you want, and pick your destinations accordingly – don't just go to the usual places.