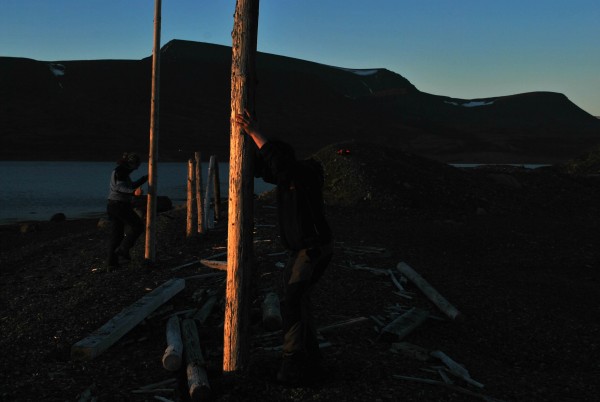 Warm images. Instead of the raw landscapes, instead of the icy, empty, still, rough environments: faces.
I have had other wilderness experiences before and they had been lonely experiences. The emotions, running through a private channel between the world and me, were totally apathetic about the possibility of being shared. When I landed in Svalbard I was already quite familiar with incredibly beautiful landscapes, with the feeling of enlargement and fusion, with the redimension of what's important, with the essential body consciousness, with the different perception of time and space…but this time I was with counterparts.
Students who find themselves in Spitzbergen, Svalbard archipelago, to study arctic sciences. A same kind of sensitivity belongs to whom enrolls to the northernmost university in the world. We had the chance to realize it.
During the fieldwork days in a lost arctic fjord, where nights passed patrolling the camp with a rifle against polar bears, where curious seal heads move fast above the waters, where the sun never sets and the midnight is orange and warm (regardless the zero degrees of air temperature), where life is found in fluorescent details amongst beach pebbles, where food is rationed and water is carried from far away, where days went by collecting data and evenings storing them…we know who we are. As if the freezing glacial rivers we crossed barefoot washed away the strata of compromises that we have had to accept, compromises that layered upon us blurring the sight on ourselves.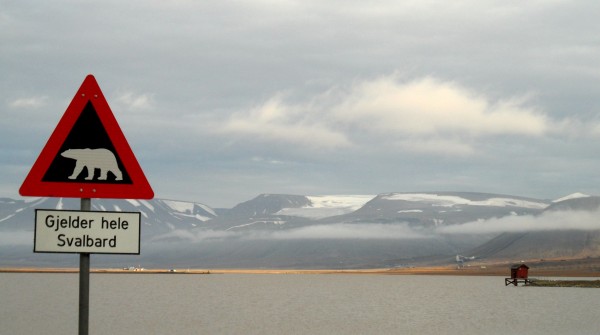 Who has been to Svalbard claims to be left changed. I disagree. Svalbard didn't change me: it showed me who I am (and I knew it already…but it's so easy to find yourself covered with compromise). In front of the naked morphologies – nothing superfluous on them – is it maybe easier to uncover the core of what we are?
Now, while I walk the streets of this torrid city of shopping and asphalt, I feel light and confident: I know I am something else. I don't want the smog to suffocate this feeling.
None of us made it to go back to the darkness, which yet we were longing in those never ending, bewildering days. We came back to the towns where we study and our nights are brighter, but with a more disturbing light, than the summer nights in Spitzbergen. Now, at night, we dream the arctic winter.