Bali in transit: me and my baik baik, motorbike.
Recently, I joined a friend for coffee in Kerobokan before taking a bunch of back roads to Cenggu for my first surf since I arrived. I was able to do this because I acquired a motorbike.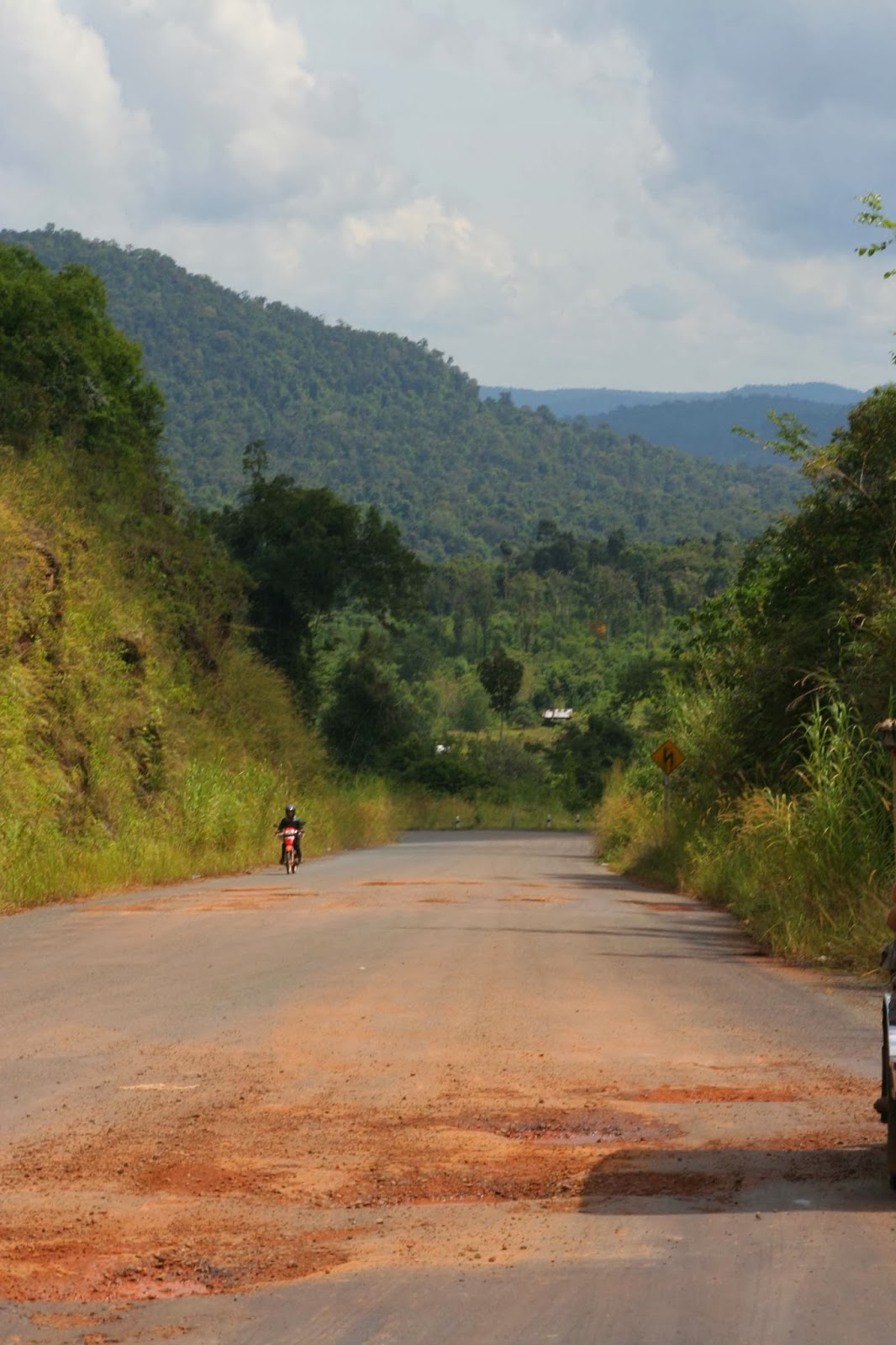 Yes, a month in and I've only just got back on a board, but I have a good reason. There is rubbish every where! Surfing in the waste washing up from Java is like swimming in the brain of Tony Abbott. Plastic wraps around your ankles and wrists, the threat of an ear infection lurks and that dead puffer fish on the shore line looks very ominous. I made a mental note to tactically chunder any swallowed sea water. Reason number two: I am a pale person and burn to a crisp simply riding my bike, so factor in two hours of lying on a surf board and a chef from a seafood restaurant will be chasing me down the street convinced he's found his evening's lobster special. Both of those reasons, soon became reality, and they made that wave even sweeter, reminding me with a pelting hit of adrenaline, what you gain from board-sports.)
Renting a bike: it's cheap
My bike makes me baik baik. Happiest in transit, this cheap little Honda eating up its' liquid diet brings me so much joy. I can go find odd Warungs on secluded beaches, tiny alleyways, run my errands, go to work and speed away from the city to find something else. I can travel under my own steam as it were. It feels like freedom. My bike makes me want to find the answers to some very serious questions. Can I make it to Bedugul on one tank of gas? What can I find by turning down some back streets? Where is there a decent espresso coffee? How long does it take to get to Padang Bai? Here's hoping rainy season allows me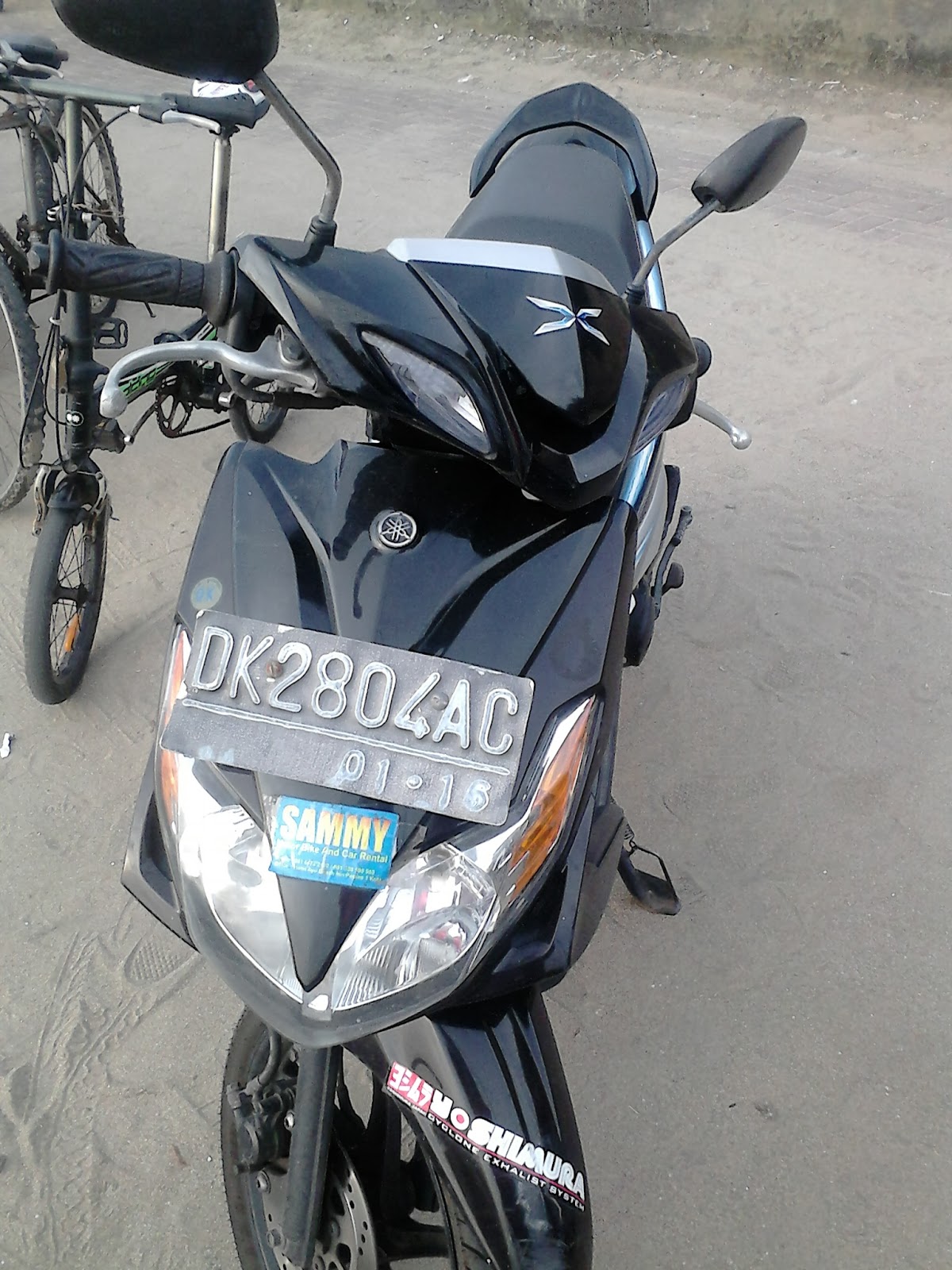 the freedom this little runner can give.
Gloria and I are champing at the bitt to go on some adventures, The 30 minutes trek through Seminyak's back roads to Cenggu left us hungry for more. I call her Gloria because of how glorious it feels to ride a bike abroad. So the next week I made my way to Seminyak again to find the beach there. Very nice, but not quite far enough to be called an adventure. I keep my eyes peeled for Jimbaran and have a solitary calming moment, or two hours' worth of them, watching planes taxi out at the nearby airport. The runway cascades out of the bay and the planes look like they are wading across the water as they stutter their way out to flight. All that watching planes made me hungry and I indulge in a 
seafood bbq
 for one. With a candle. I am the best, most romantic boyfriend ever.
The next day I ate up Tanah Lot, a famous Hindu temple built on a rock. Once upon a time it might have been attached to the island but is now atop a rock pile on the shore of Bali. The whole place is like a religious garden, smaller temples are hanging on cliff tops on either side of the main attraction and I couldn't help but be reminded of the Twelve Apostles off the Great Ocean Road in Australia. There, great rock outcrops and eroded land masses stick up out of the sea where they had once been part of the coast line. I always think they are an ever present reminder of the power of the sea.
Small Bike Adventures outside work
As I work here, like most battery hens, I have to dedicate some, or most, of my day to being confined in a strobe-lit office. The adventure tact changes during the week. I try to find places closer to home, I go hunting for restaurants, and pleasant beaches, and if that fails I usually end up in a *Warung eating fried rice or bartering over a knock off pair of Nikes. When in Rome. All this searching, finding and exploring keeps little Gloria quite thirsty and I have to say, petrol stations in Bali have got it sorted. In to the forecourt, off your bike, fill up with a services pump, here's your change, off you go. I barely ever have to queue and when I do it's the most efficient queue I've seen, which for Asia, and as an English woman, is saying something. Filling up my tank costs me under £1 and it will last me a good three days depending on where I go. Western Europe take note.
I'm not separated from the passing environment by plexi glass, and I can feel it all around me. I can breathe it in, feel it on my skin and, not so amazingly, feel it burning me. There is a reason why I now wear a hoody on a bike in thirty degree heat. To me, riding a bike in a foreign land is a way of getting to the crux of traveling. To immerse yourself in another environment and allow it to fill your nostrils (although mine were full of bike fumes). To let it tangle your hair, and the next thing you know your very skin and eyes are glowing with the brightness of a thousand foreign experiences all taken through every sense you humanly own.
If I didn't have such a big bag I would buy one of these and fulfill the dream I have of traveling through all Asia on two wheels. Although if is as small or big a word as you want it to be.
*A Warung is a family small restaurant in Indonesia and Malaysia.
Expert