Christmas in Playa del Carmen, Mexico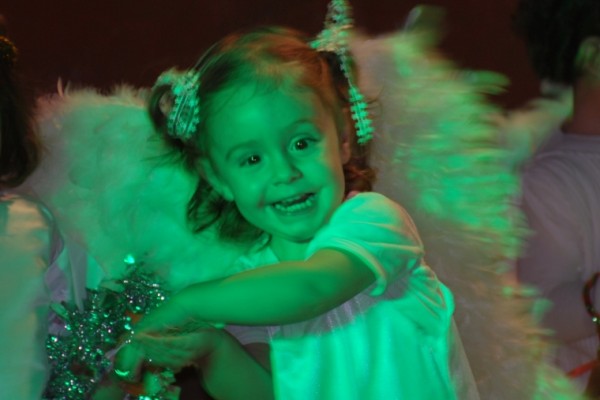 http://matadornetwork.com/community/micheleinplaya/christmas-in-playa-del-carmen-mexico/attachment/27/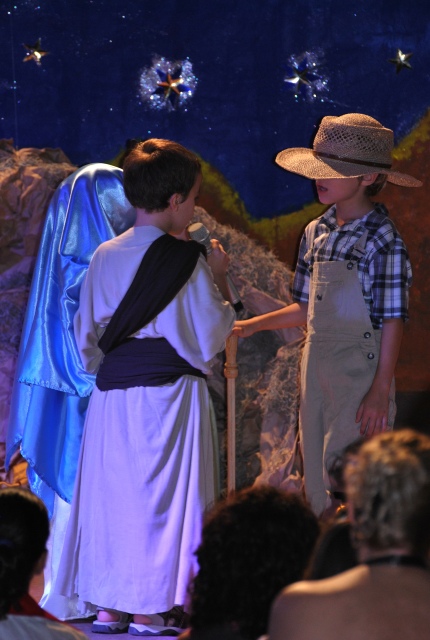 http://matadornetwork.com/community/micheleinplaya/christmas-in-playa-del-carmen-mexico/attachment/28/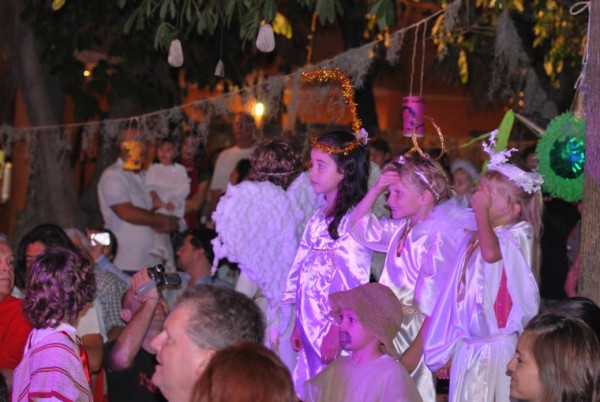 http://matadornetwork.com/community/micheleinplaya/christmas-in-playa-del-carmen-mexico/attachment/29/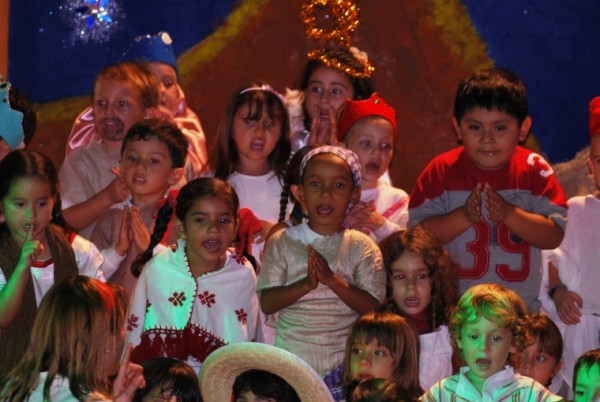 http://matadornetwork.com/community/micheleinplaya/christmas-in-playa-del-carmen-mexico/attachment/30/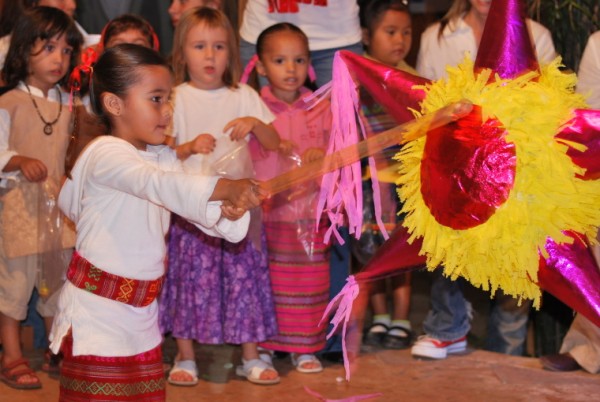 http://matadornetwork.com/community/micheleinplaya/christmas-in-playa-del-carmen-mexico/attachment/31/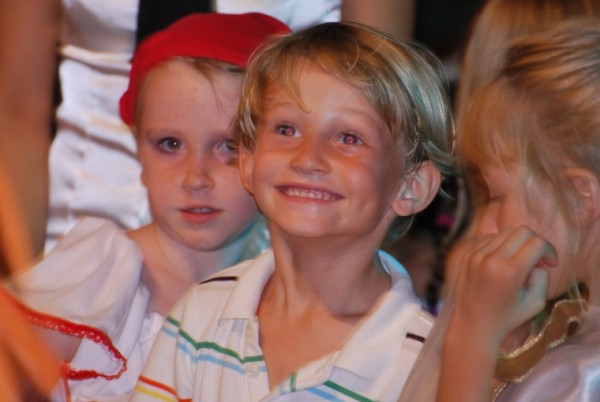 http://matadornetwork.com/community/micheleinplaya/christmas-in-playa-del-carmen-mexico/attachment/32/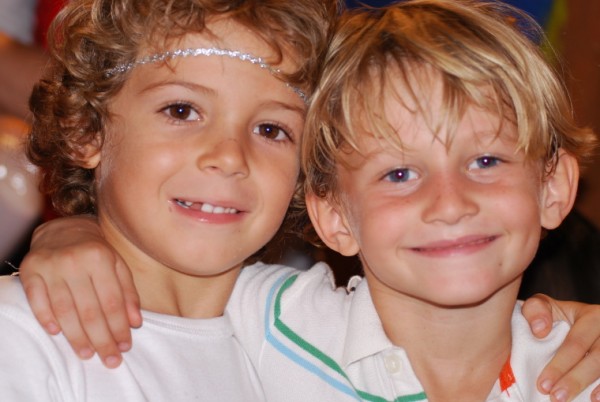 http://matadornetwork.com/community/micheleinplaya/christmas-in-playa-del-carmen-mexico/attachment/33/
Christmas for Mexicans, in traditional homes and rural areas, is a religious celebration. For better or worse, families in Playa del Carmen, Mexican or otherwise, seem to have adopted a decidedly "Americanized" version of the holiday. This year, more than ever, the stores are jam packed full of fake Christmas trees, ornaments, tiny villages and all the assorted trappings of the holidays that we are accustomed to seeing back in the States. This year, the toys aisles are overflowing with all kinds of plastic, lighty up, "Hecho en Chino", Disney character driven schlock and customers seem to be grabbing it all up as fast as they can. On the other hand, the merchants can't seem to give away the beautiful porcelain nativity scenes which I noticed were set out today at liquidation prices. *sigh* I guess this is yet another unfortunate consequence of progress and development. I'm sure it's a big improvement for the Mexican families who appreciate the amazing variety of items now available in this area of the country. For me, it's just a little sad.
Last evening we were invited to attend the preschool Festival Navideno at Papalote School. All of the classes, Maternal through Kinder 3, performed for parents, teachers and friends, singing songs and reenacting the original "Posada".
This is an important part of the traditional Mexican celebration of the Nativity, the birthday of Jesus. In traditional Mexican towns, each neighborhood prepares for Christmas Eve, with nine nights of "posadas" beginning December 16 and continuing until the 24th. During each of the nine nights leading up to Holy Night or "Noche Buena" each family will play host for an evening, welcoming the pilgrims or "Los Peregrinos" into their home. The nights of "posadas"are meant to reenact the evening that St. Joseph and the Virgin Mary, traveled from Nazareth and searched for a place to stay in Bethlehem. The host family plays the role of innkeeper and the other families are the pilgrims looking for shelter. Traditionally, they will pass by three homes, carrying small lanterns or candles and singing a simple carol. There are variations on this song, some with verses to be sung by the weary travelers with responses from the innkeepers. They will be denied entry to the first two homes, but at the third they will be welcomed inside for an evening of prayer, song and celebration.
Every traditional Mexican home will have its own Nativity scene, one most likely passed down from generation to generation, and of course, there will be a beautiful piñata for the children. A traditional piñata would be a clay pot filled with nuts, fruits, sugar canes and covered with colorful crepe paper decoration. These days, piñatas come in many different shapes fashioned from chicken wire and paper mache and are filled with candy and small toys. While the children takes turns at the piñata, the adults gather together and enjoy tamales and churros and "Ponche con Piquete" a hot punch made from tea, seasonal dried fruits, lime peels, cinnamon sticks and clove and spiked with rum. There are many variations on this punch and each home is likely to have their own secret recipe. On the evening of December 24th, the final posada will culminate in a grand feast and each family will attend the special "Misa de Gallo" or the Rooster's Mass at midnight.
We are fortunate that our children have a chance to experience a bit of these lovely traditions through the holiday festivals at their schools. Living in Playa del Carmen, it is likely that this will be their only opportunity to participate in anything approaching an authentic Mexican Christmas celebration.
Last night, the piñata was filled with brightly wrapped candies, the Caribbean breezes did not cooperate with our candles and the ponche was definitely missing its punch, but we all still enjoyed a lovely evening surrounded by friends.
Spanish
En el nombre del cielo
os pido posada
pues no puede andar
mi esposa amada.

English
In the name of Heaven
I ask of you shelter,
For my beloved wife
Can go no farther.

Aquí no es mesón,
sigan adelante
Yo no debo abrir,
no sea algún tunante.

There's no inn here,
Go on with you,
I can't open up
You might be a rogue.

Venimos rendidos
desde Nazaret.
Yo soy carpintero
de nombre José.

We're weary from traveling
from Nazareth.
I am a carpenter
by the name of Joseph.

No me importa el nombre,
déjenme dormir,
pues que yo les digo
que nos hemos de abrir.

I don't care who you are.
Let me sleep.
I already told you
we're not going to open.

Posada te pide,
amado casero,
por sólo una noche
la Reina del Cielo.

I ask you for lodging
dear man of the house.
Just for one night
for the Queen of Heaven.

Pues si es una reina
quien lo solicita,
¿cómo es que de noche
anda tan solita?

Well, if it's a queen
who's asking us for it?
Why does she travel all alone
and in the night?

Mi esposa es María,
es Reina del Cielo
y madre va a ser
del Divino Verbo.

My wife is Mary
She's the Queen of Heaven
who is going to be the mother
of the Divine Word.

¿Eres ú José?
¿Tu esposa es María?
Entren, peregrinos,
no los conocía.

Are you Joseph?
Your wife is Mary?
Enter, pilgrims,
I did not recognize you.

Dios pague, señores,
vuestra caridad,
y que os colme el cielo
de felicidad.

May God repay, kind people,
your charity,
and thus heaven heap
happiness upon you.

¡Dichosa la casa
que alberga este día
a la Virgen pura.
la hermosa María!

Blessed is the house
that shelters this day
the purest Virgin,
the beautiful Mary.
Expert