They've cleared the hill that used to be green covered with palm trees and wild plants.  Now there's a sign "Broga Hill'. Sitting here at my desk, the green scenic view is now terracotta, brownish. I am going to miss it as I miss the mount Kinabalu view.
June 2011, arriving from Tianjin that night, we decided to just stay at the airport. Our flight to Kota Kinabalu leaving at 11ish the next morning.  Bought mocha at Starbucks, we settled in at a spot we did last time, comfy enough for us to rest for the night. We filled our time getting online, checking emails, updating pictures and catching up with friends and family.  Spending the night at the airport wasn't that bad at all, as long as there are things to read, someone to talk to, someone to bitch things about, and laugh about things.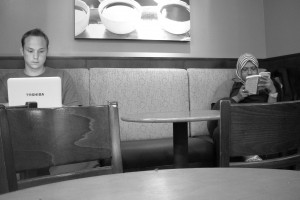 Early in the morning, i noticed on the information board, there was a flight to KK [Kota Kinabalu] leaving at 7ish. I went to the ticketing counter asking to have a flight change but it was impossible. So we had few more hours to kill and at that point, covered in grime and lacking of sleep, we were ready to leave, but we sucked it up! Went in and out few shops, and people watching, that's what we did.
Flight to KK [RM180 rtn} was 2hrs 50mins long. Upon arrival, our friend, Mien was already waiting for us. He used to work in KK but this time was just there to hang out with us and catch up with his old colleagues.  Yes, the power of friendship and connection! hahahahaha.
45mins drive heading to Tune Hotel [RM79 pernight per room], which was located next to One Borneo was scenic.  Not many, or I can probably say hardly tall buildings. KK was very welcoming.  The room was very basic, refused to pay extra for wifi,  air-conditioned, and tv cos it wasnt necessary. Our idea of a place to stay while travelling is cheap and cheap and cheap. The room was just a place to rest our head cos we had a feeling, KK will make us want to stay outside 99% of the time and we were right.
A trip to KK would not be complete without seafood. Mien drove us to Gayang seafood located 30 mins form the hotel. I liked the idea of choosing our own fish  , sea snails , squids and prawns from the aquarium. Then just asked the chef to prepare as on the menu. For such good dinner, rm40 per person and it was more than enough!.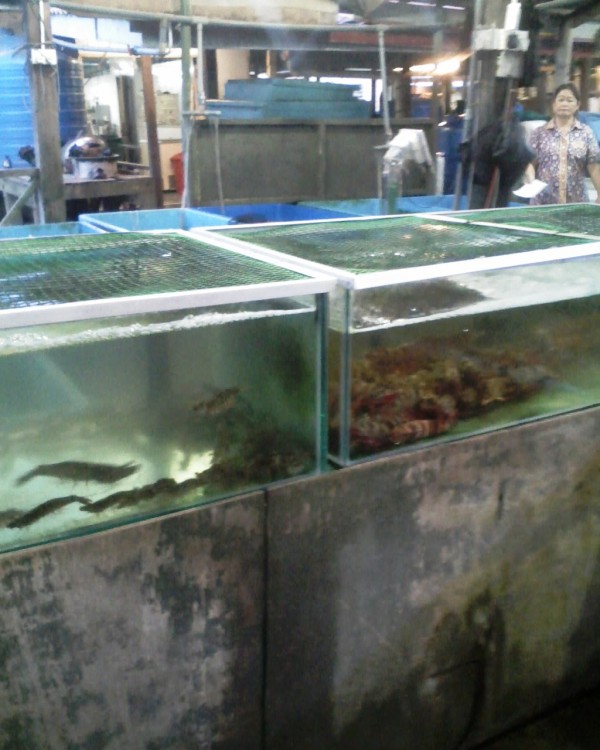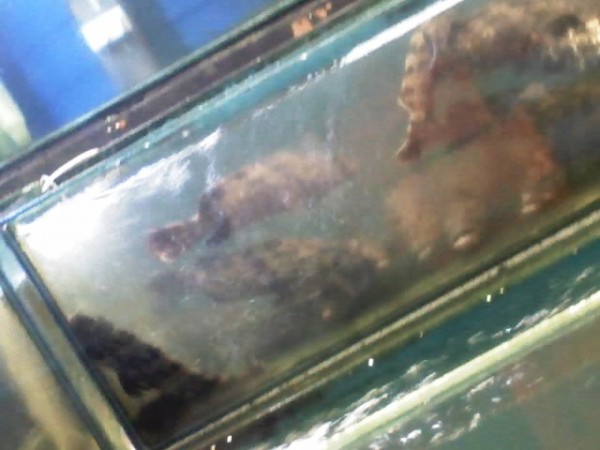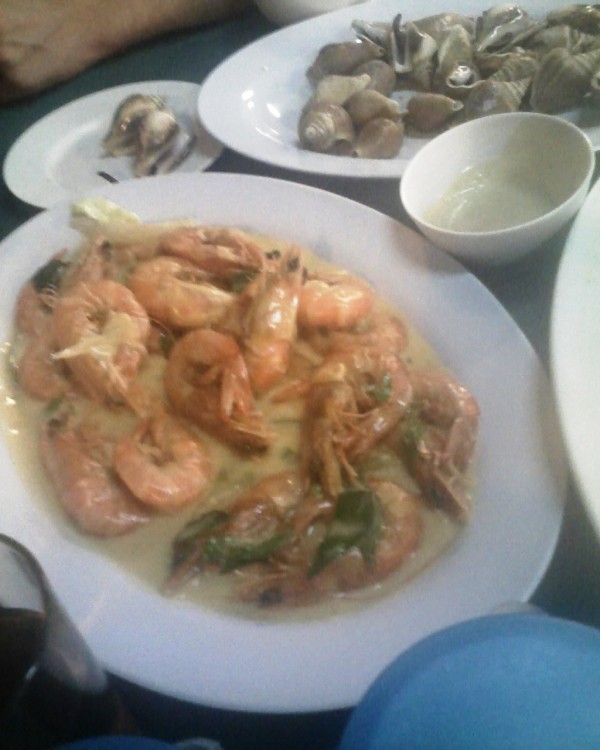 The next morning, we left pretty early to witness the sunrise at Kinabalu National Park.  On the way there, we saw huts by the roadside, some were empty and some had people selling vegetables. I was told,  the empty ones were usually for people selling sinalau bakas, grilled wild boar. Sabah, also known as the land below the wind,  is a state with it's largest indigenous ethnic group, the Kadasan-Dusun, speak malay but a different dialect from the west of Malaysia. So I din't know what sinalau bakas was  , hahahaha.  It was like a different language completely.
The first stop, we were almost there
Not far from there, we arrived at the Kota Kinabalu National Park. The temperature was cool and it was very refreshing. I was in awe. i was mesmerized, we all were.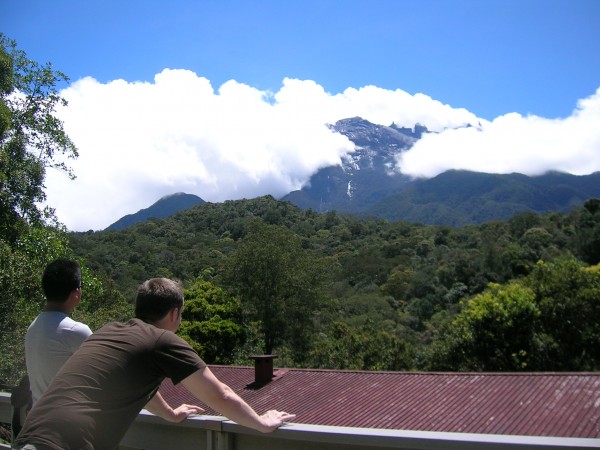 We spent quite a while trekking in the woods.  Then we went to somewhat looked like in New Zealand, a cow farm.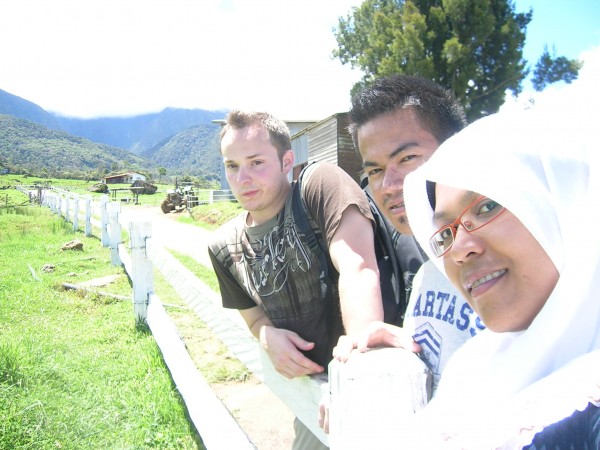 On the way back to KK, we stopped by at the World War 2 memorial in Kundasang. The landscape was breathtaking.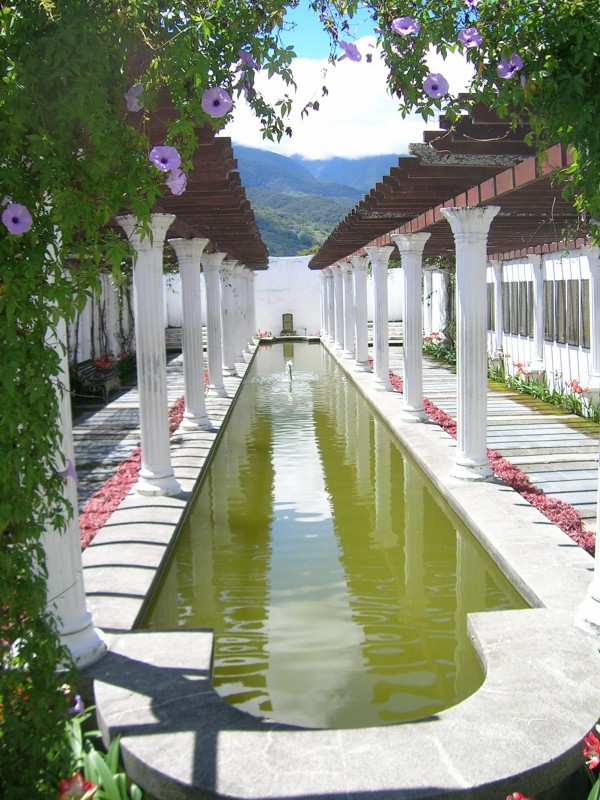 To end our trip that day, Mien took us to a place where a wooden bridge was the only way to cross the river and to connect one village with another. Also, the legend had it that, a lot of people died because the bridge kept falling down. Until one day, they sacrifice a woman and she was buried under the bridge and that is the reason why the bridge is still standing. Even though a new bridge was built, but it was built on the original wooden bridge, on the exact same location. Creepy eh?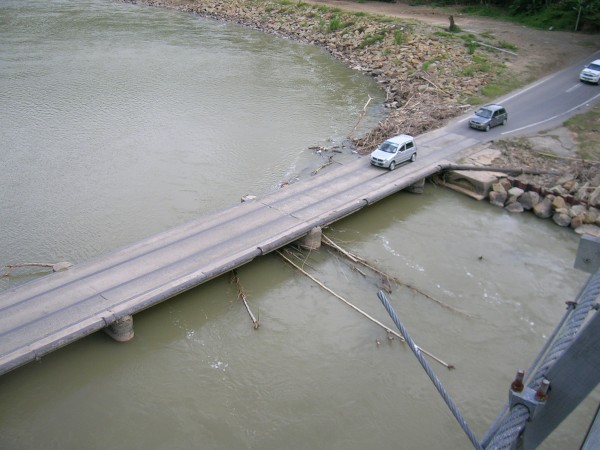 The next day, since we had till 7pm to see other parts of KK, Mien took us to the Sabah Museum. It was then when it struck me. People back then had very few things, no gadgets, no electricity and definitely no in a box entertainment [t.v] .  I envy them in a way. they had better connection with nature. They had more time with family than 90% of the people nowadays. They had better communities and the bond they had with each other were far better than now. Is it really?
KK was different from west Malaysia. The people, the language, the food, the environment and the air. It was never happy face leaving a place that offered so much. Or was it interesting to me because it was not what I grew up with? Would they fell the same if they were to see where and the environment I grew up with? Maybe. It was time to say goodbye to KK, definitely not the last.
The floating mosque, on the way to the KK airport.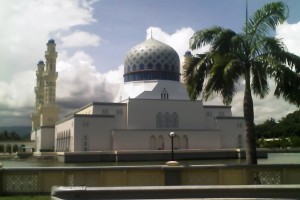 Expert