Ba Be Lake Spring Festival in Vietnam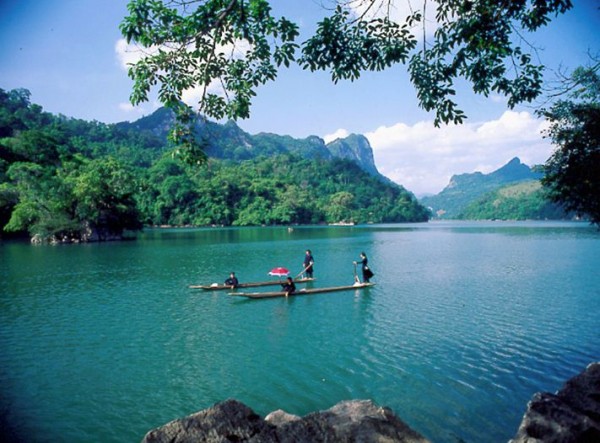 Ba Be Lake Spring Festival takes place on the 10th day of the first lunar month at Ba Be Lake. Unlike other festivals, Ba Be Lake Spring Festival is famous for interesting traditional activities held by the locals' ethnic identities such as wrestling, dancing, racing, and con throwing, etc.
One of the most attractive activities organized in Ba Be Lake Spring Festival is boat racing on the lake. It has the participation of both men and women. The young women row the boat meanwhile the young men follow the beating of the drum and steer. Interestingly, when looking behind the boats, you will see tails of dragon created from white foam due to spraying of water. The race is so exciting that the audience can't stand clapping in a cheerful atmosphere.
Besides boat race, con throwing is also an interesting activity in Ba Be Lake Spring Festival. The main content of the activity is to match young men and women together. The con balls are designed in fine shapes and have five colors. A person will throw the con balls back and they will be forth via a ring which is hung from the top of a hoisted shaft of bamboo. If the boy or girl catches the con ball, he or she is forced to meet the person who threw the con ball in private. Thank to this traditional activity, several boys and girls have fallen in love together.