Vietnam visa on arrival – fast and cheap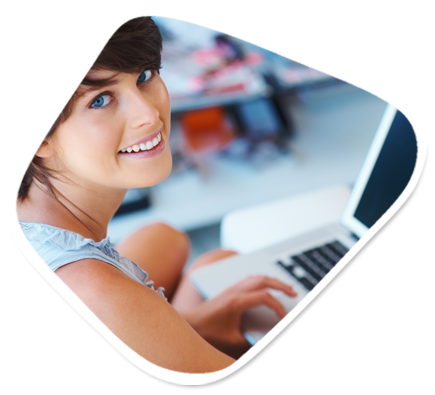 How to get visa to Vietnam?
You can find so many ways to get a Vietnam visa, such as contact a local or online travel agency, visit a representative office of Vietnam in your country or if you travel in a group tour, the company organizing your trip will cover arranging visa for you, some travelers can even book a visa from an online hotel provider. However, there are only two main ways for you to be granted a Vietnam visa: contacting a Vietnam embassy or using Visa on arrival service.
Get Vietnam visa from a Vietnam Embassy or Consulate
In a traditional way, people visit an embassy to be in the visa procedure whether the office is near or far from them. Normal processing time varies from embassy to embassy (3-5 working days) and the fee is not also the same. However, this traditional way is not always convenient because the Vietnam embassy/consulate is not located in every country in the world. Even if there is one, the long distance from the office to an applicant's current location will cost lots of effort for paperwork or red tape. At the present, people can also apply online to get an approval letter and bring it to an embassy to get visa but not every travel agency provide this service (embassy visa service)
Vietnam visa on arrival service – get your visa directly at a Vietnam airport
In Vietnam, visa on arrival service is more and more reachable for air travelers all around the world. By spending some minutes at a website, you can get a pre-approved letter issued by the Vietnam Immigration Department and be ready to obtain your Vietnam visa when you arrive at a Vietnam international airport.
Is there really a fast, cheap and realiable service? Yes it is. As long as you travel by air, you can enjoy this service without worrying about any unexpected problem. The following is the detailed description of this online service:
Step 1: Fill out a form online.
You are required to complete a visa application form by providing correctly your passport details (full name, gender, date of birth, passport number) and visa information (entry date, exit date, type of visa). You had better put your passport by your side when filling out the form to make sure all the details you provide matches the one in your passport.
Step 2: Make payment for service fee
You have to pay the visa online agency enough service fee after completing the application form so that they can start arranging your pre-approved letter. This letter is an essential part for getting a visa on arrival, without the letter you can not get on your plane to fly to Vietnam and get visa. Payment can be made via secured methods such as PayPal, Western Union, Credit card or Bank transfer.
Step 3: Receiving your pre-approved letter
Normal processing time for a pre-approved letter to be completed and sent to your email is 2-3 working days. However, you can get the letter just within 24 working hours at a visa online site such as vietnamimmigration.com
Step 4: Be ready for obtaining a Vietnam visa at your designated Vietnam airport
Once receiving the approval letter from an online travel agency, you need to print it out and keep it carefully to show for boarding. Beside, please prepare the following documents together with the approval letter to submit at a Landing visa counter at Vietnam airport:
- An original passport with 6 months of validity at least.
- 2 passport-sized photos (4x6cm or 2×2 inch, white background)
- Entry/exit form (download to complete in advance to save time or you will receive it at the Landing visa counter)
- Stamping fee. (This kind of fee depends on visa type, click here for details)
- After arriving at your designated Vietnam airport, submit your pre-approved letter, your passport, 2 passport-sized photos, stamping fee at the Landing visa counter and you can be granted a Vietnam visa.
Please be aware that visa on arrival service is available for air travelers only.