A backpackers guide to the Great Wall of China
JINSHANLING, CHINA – Witnessing the grandeur of the Great Wall in an abandoned state, is not a feeling able to be gained from any photograph, literature or video. This guide will explain how YOU too can reach the Great Wall at Jinshanling for the best experience possible on a backpackers budget. We are here in winter, so the tourists have decided to stay at home and keep warm. This turned out to be a quite a good chance for us to see experience the wall in relative peace – bar the 2 'hawkers' that were perched up top trying to flog some warm tea or an ice cold beer… had to pass on that one.
This guide does assume that you are traveling from Beijing.
1. Make your way to Dongzhimen Transport Hub – either use the crowded metro system (try and avoid the rush hours, but to be honest it appears Beijing is always crowded) to Donzhimen station on Line 13 or Line 2. Or you can hail a taxi and make sure he actually is using his meter or you'll be getting ripped off for a fairly decent chunk of your money.
2. Once you reach the Dongzhimen Metro station, leave the exit, and you should see a large grey like structure (may be fairly tricky to actually spot, but do some scouting about and you should find it). Once inside head to the North Terminal for bus no. 980 to Miyun.
3. The bus leaves regulary, don't worry – you can buy a ticket onboard from the ticket lady for Y15 (yes they have a ticket lady onboard buses in China). Join the queue, and wait for the buses to roll up and away. Seats are comfortable, however a bit small by western standards.
4. Sit back and enjoy the journey to Miyun – providing your not sat next to a feculent passenger who's unable to contain his avid need to spit (Yes they spit a lot in China! Get used to it).
5. Get off at the the first stop having cruised the motorway for about an hour. If you do not know or are unsure, ask somebody.
6. Once you jump off, you'll probably be greeted by a hoard of over-zealous private 'chauffeurs' who will ask if you are going to the Great Wall. Hire one and agree for him to take you to Jinshangling, and pick you up at either Simatai if the route is open or the parking place that is generally referred to as 'Parking 2′ – this will allow you to hike about 10km along the wall. Now I was a fool and allowed myself to pay 440 Yuan for this journey – I think you can barter this down to maybe 200 if you've got a knack for it. From here on there's another 1 hour or so journey until you reach the great wall.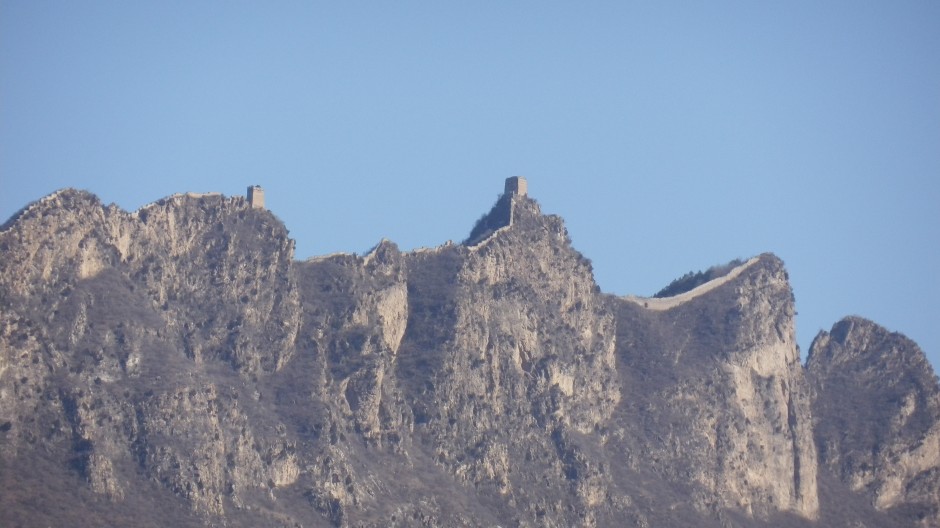 7. You should arrive at the ticket gate, and all you then have to do is whack 55 Yuan on the desk and grab your ticket. It's about a 20 minute walk from here on up the path, and it will fork, both providing access to the wall, the one that heads away from you is obviously going to make your hike a bit further.
That is about it! This should obviously be an adventure for yourself, and I do not need to teach you how to suck eggs.