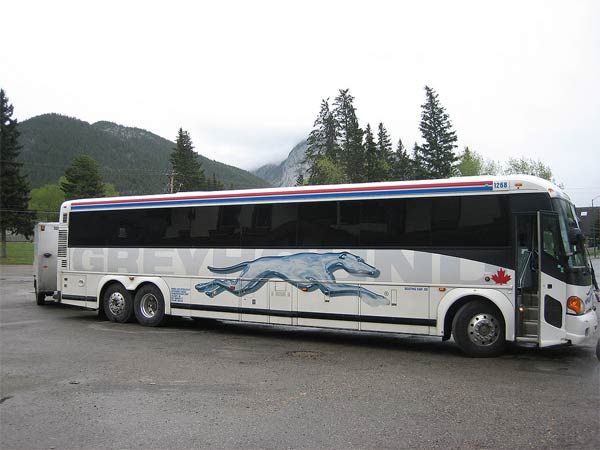 When I went on my first solo trip, I was nineteen, going to the U.S. and Canada and I was going to take the bus crosscountry. While my parents wondered what was wrong with me and everyone on the internet told my that I was going to die at least twice if I took the Greyhound, there was never really any other option in my mind than taking the bus. See, the issue is I have a fear of flying and have decided a long time ago that I will only fly if it is absolutely necessary, usually because there is an ocean between me and the desired destination. The other issue is that I also do not have a drivers licence, since every year I have to choose between using my savings for driving classes or going on another trip. Those are the practical reasons busses have become my mode of transportation, but despite these practicalities, I also think busses are simply awesome!
That first trip where I took the Greyhound all around the country- seriously all around- I fell in love with bussing as I came to call the art of practically living in a bus. The best thing about travelling around in a bus, is the opportunity of meeting new people you might otherwise never meet. During my two summers spent in a Greyhound in the U.S. and Canada I met a lot of people that I would have never met had I rented a car or taken a plane. I met a lot of the poorest part of society in the States- most people take the bus, because they cannot afford a car- which included the homeless, drug addicts, people just released from prison, native Americans and plain crazy people. I am not pretending that all my encounters were fun, because that would be lying. I still remember the women who would not stop screaming for fast food- including the entire night until we finally dropped her off at Mc Donalds- and the Jehova's Witness I sat next to for 33 excruciating hours forced to listen to how I was going to hell or that time I had to sit next to a geekish guy that wanted to make me listen to Japanese metal music at 5 in the morning. But though these experiences were quite horrible at the time, the good outweighed the bad by far. Because while I was trying to avoid the Jehova's Witness, I met a great elderly couple that later invited me to their house for the 4th of July and while the fast food junkie was going cold turkey over a burger, I met a single mother that I still regularly keep in touch with and that I visited again a year later. It makes me smile to think about all the wonderful people I met, like a small Inuit lady on her way from the vast wilderness of northern Quebec to her grandson in Manitoba as she showed me pictures of her community and tried to teach me Inuktitut.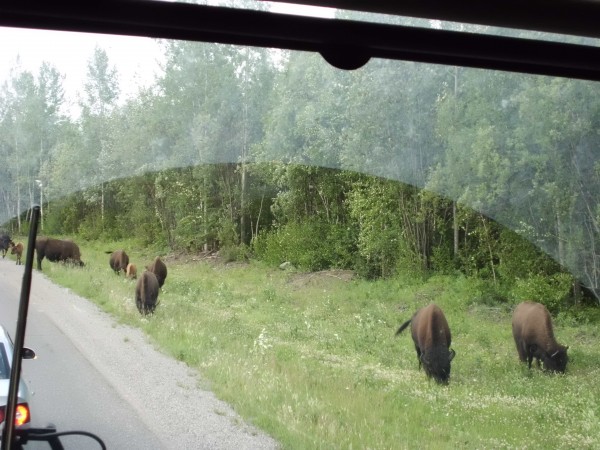 Another great bonus of travelling by bus is that the travel is slow- oh yes, very slow indeed- and thus you can see more of the world around you and the country you chose to travel to. Admittingly, the train gives you better views, as with the bus your main view is still the highway, but I remeber the scenery in the Yukon and Alaska, the heard of bison we almost drove into in northern British Columbia and the Rocky Mountains of course. The only thing I will advise you not to do is to cross the prairie three times, as it is boring and endless and time goes incredibly slowly. But if you want to see the country you are visiting rather than just flying over it, the bus is the way to go.
Sure, not all journeys you will make by bus will be interesting, and you will meet horrible people along the way that you will be stuck with for very many hours, and you will sometimes wonder if your parents were right and you were crazy for getting into a 75 hour busride from San Francisco to Boston with no layovers. But in my experience, the decision that I made to go bussing has been more that worth it and has made my travels a better experience. So I am glad to prepare myself for the next adventure and take the bus all through South America for the next ten months to go bussing around.
Expert