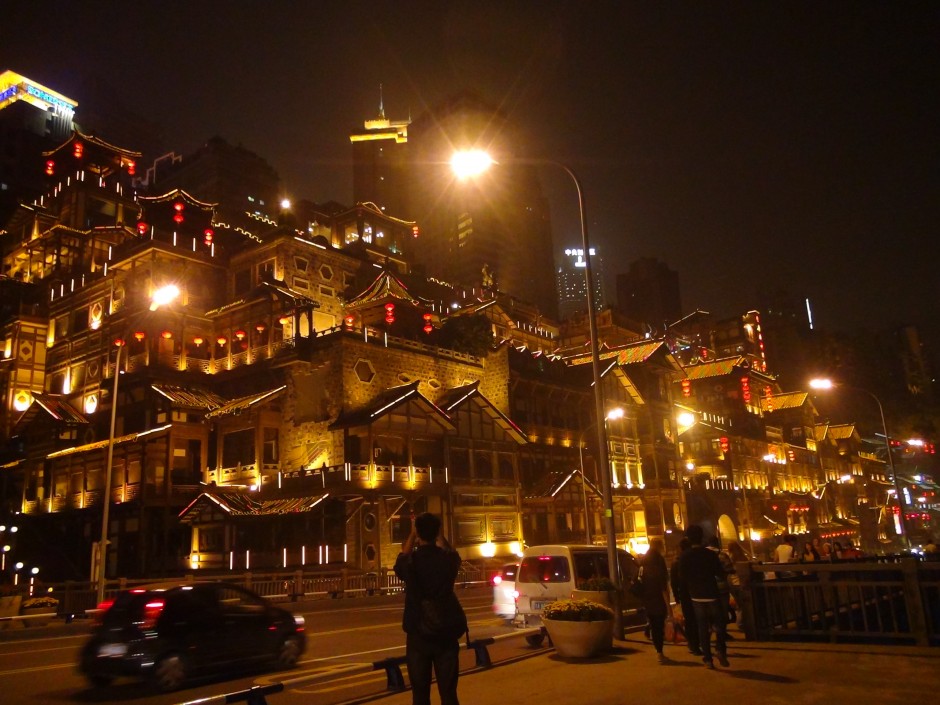 Experiences differ for everyone, but this is how I got stuck in my life.  I was in China for a year, leaving everything: my work, my family and my friends.  This is not the first time I traveled but this was the longest so far.   The recent experience I had abroad marked a great change in my life.  I have met a lot of lovely people from different places in the world, and they all have something to say about themselves, their countries and their culture.  All of it fascinates me and meeting people is one of the things that I enjoy the most.
It is amazing how friendly people are when they are not in their own land, and at some point we have each other's backs.  But, as they say, all things ends and the saddest thing about being in a foreign land are the fact that these people will leave.  So goes the goodbye parties that I attended to, and gradually came mine.  I think I will never get used to saying goodbyes, because from what I have experienced from the past years, we will never see each other again.  That's most of the time.
Going back home
As I went back home, after meeting all the family and the hugs and kisses comes the realization.  After living a life on your own and embracing another culture and their way of living and suddenly coming back home to live with my parents doesn't really jive.  In Asia, hence in Philippines, living with their parents is a normal thing and really practical.  But, I am already 27 and at this age living in your parents' house is not actually ideal, especially if you have experienced life abroad.
I bet those who have traveled for long and going back home knows how I feel.
Being unfamiliar with the familiar
Going back home is the familiar, right?  Not really.  A lot of things happened while I was away, hence at some point it doesn't seem like I fit in this place anymore.  So, I went back to the normal things that I do in my hometown. The things that entertains me before, doesn't seem entertaining anymore.  It also doesn't change the fact that the things I enjoy like talking to random people, eating whatever I see on the streets, practicing foreign language with a local, finding some local pizza place just to alter the taste of the food I eat every day, getting lost in one of my random short travels or just staring at by-passers are not found or applicable here.
What made me go back home?  Because at my age, and as a woman, I felt the need that I have to stay in my hometown, find me a guy to marry, get a stable job and live happily ever after.  But that is not reality, as a matter of fact; it felt like I was boxed with this culture that I have to settle down to be happy.  This is very Asian, and very Filipino.  But then I figured, I was wrong.  It. Can. Wait.  I need to follow my own desires before I settle down.
 Losing all your friends
I went back here only to realize that I don't have any friends anymore.  Everyone seemed to go elsewhere in another city, or another country.  It's like starting all over again but in the same place.  I have friends from all over the world but only two in my hometown and even they are not here.  When you travel abroad and meet amazing people that you have to leave behind, it's really sad.  But going back to a place where no one is really waiting for you (except family, of course) is kind of sad too.
But then again, this is just me and experience alters with different people.
Wanting to travel again
I realized that what I really wanted is to travel and experience life, and that there is more to explore out there.  I mean, the world was made different in all places so that people can enjoy what it is like to be outside their own countries.  I'm ready to be out there again.  When I travel, it feels like scanning through books or reviving history, enjoying photographic scenery right beneath your eyes and actual beings performing culture in real-life.    There is more to life.  There is more to people.  There is more.
Expert