Did that just happen? The perfect itinerary for a crazy night in Bangkok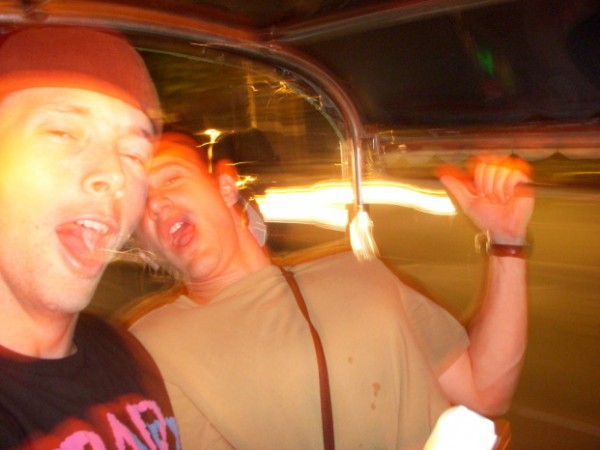 http://matadornetwork.com/community/ross/did-that-just-happen-the-perfect-itinerary-for-a-crazy-night-in-bangkok/attachment/228/
http://matadornetwork.com/community/ross/did-that-just-happen-the-perfect-itinerary-for-a-crazy-night-in-bangkok/attachment/229/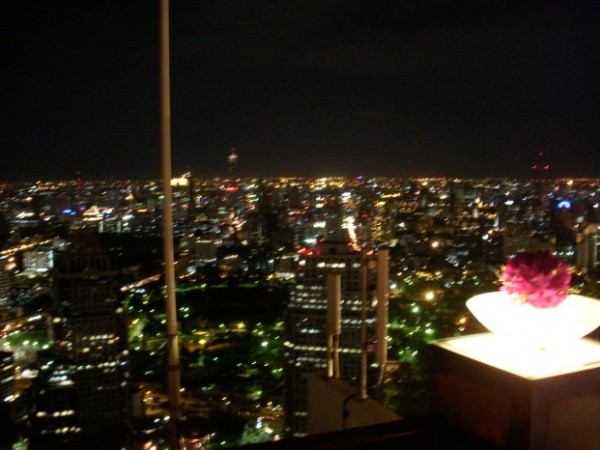 http://matadornetwork.com/community/ross/did-that-just-happen-the-perfect-itinerary-for-a-crazy-night-in-bangkok/attachment/230/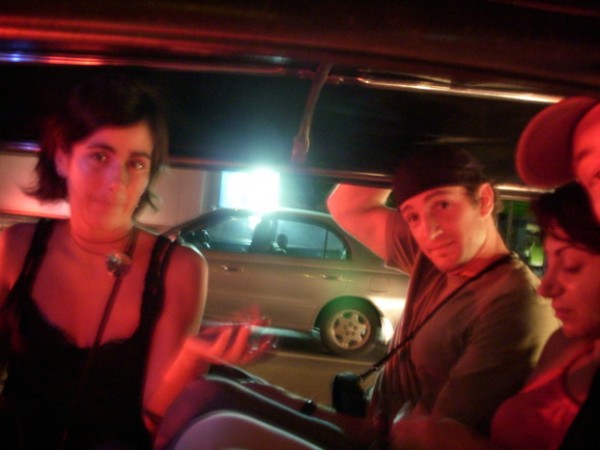 http://matadornetwork.com/community/ross/did-that-just-happen-the-perfect-itinerary-for-a-crazy-night-in-bangkok/attachment/231/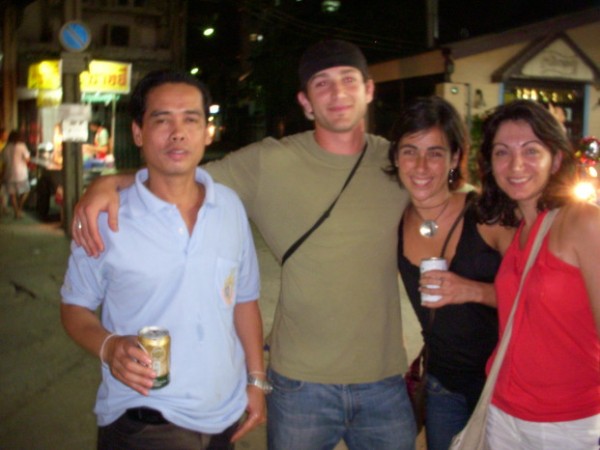 http://matadornetwork.com/community/ross/did-that-just-happen-the-perfect-itinerary-for-a-crazy-night-in-bangkok/attachment/232/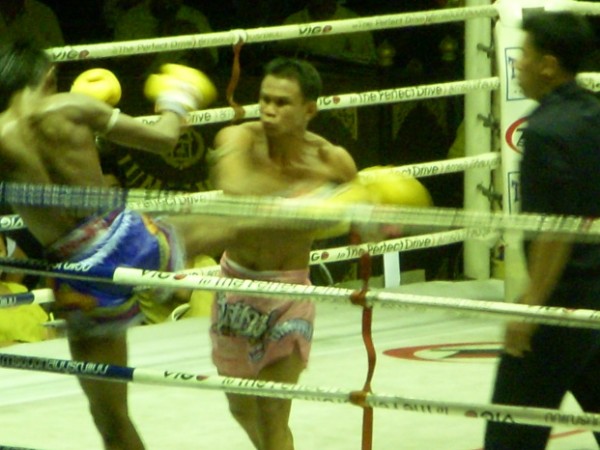 http://matadornetwork.com/community/ross/did-that-just-happen-the-perfect-itinerary-for-a-crazy-night-in-bangkok/attachment/233/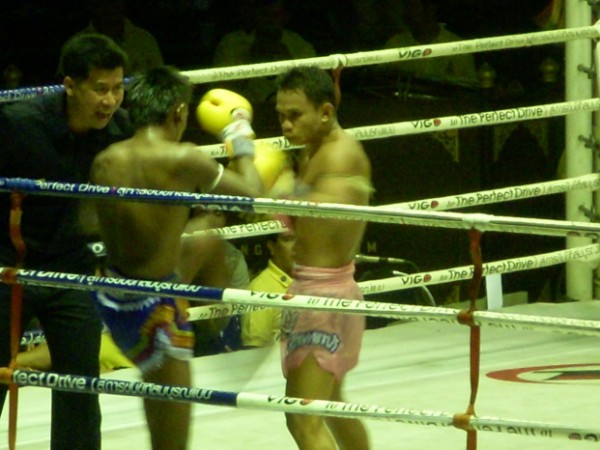 http://matadornetwork.com/community/ross/did-that-just-happen-the-perfect-itinerary-for-a-crazy-night-in-bangkok/attachment/234/
Wow, this place is insane.
Ben and I got into the Bangkok airport at 1am and it was pouring. Although the airport is a lot further from the city's center than I had expected, the cab to our hotel was cheap and painless.
Excited to go out and explore the nightlife of this huge city, we were shocked to learn that everything closes down at 2am–including all bars and clubs. What! How could this be?
After a month of going out in all the nocturnal cities on this trip, it was kind of sad to except that fact that we actually had to try to sleep before 4am. Our next night here, we would start early and have enough time to really soak in the chaotic metrolpolis, por la noche.
As we found out that next evening, there are ways to keep the party going all night, despite the government's efforts to shut things down.
Below you'll find a pretty solid itinerary for a night you'll never forget in BKK.
6:30pm to 8:00pm
Get your grub on at Eat Me Restaurant. This place offers quality fusion eats and cool décor of modern Thai art.
Eat Me Restaurant
Soi Phiphat 2
Tele: 02238 0931
Subway Silom
8:00pm to 10:00pm
Check out a real Mui-Thai boxing match at Lumphini Stadium. These tickets aren't cheap unfortunately. If you want to sit ringside, they are 2000 B (50USD). We stood in the 3rd class section for 1000 B (25USD) –which still gave you a pretty good look at the fights, of which there are about a dozen in between 7pm and 10:30pm. If you can get a Thai person to buy your tickets, it might be cheaper. There's no way that all the old men betting with each other in our section paid 1000 B to get in….
We tried to get in on the betting, but it's pretty tough unless you speak Thai. Instead, I bet with two Japanese girls that were standing next to us. Those Japanese are smart and crafty. I lost both bets
The fights were pretty amazing though and the beers are less than a dollar each.
Lumphini Stadium
Sanam Muay Lumphini
Subway Lumphini
10:00pm to 11:30pm
Jump in a tuk-tuk and head to Vertigo, the roof-top bar on the 62nd story of the Banyan Tree Hotel for some cocktails and an absolutely amazing view of Bangkok.
This place was kind of pricey but the stunning views of the city make it more than worth it. The Banyan Tree Hotel is the tallest building for miles and you get a 360 view of the city lights.
They offer dinner and cocktails, but we just came to drink since I imagine the food is super expensive, (we opted instead, for delicious and nutritious street meat outside the boxing match).
11:30pm to 1am
After you've drank down some liquid courage, jump in a tuk-tuk and head to the Patpong Night Market. Much of the attention once garnered by Bangkok's red light district has been stolen by these circus-like sex shows, which draw wide crowds of young, gawking visitors.
I know what you're thinking…it sounds awful, and in many ways it is…this place is definitely not for the faint of heart. It was almost more fun watching the facial expressions of the American girls on the other side of the stage—than it was watching the show itself. Ha!
There is some crazy shit in there. I saw things that I probably never want to see again, and what specifically awaits you in one of the famous ping pong shows, I will leave to your imagination.
All I can tell you is it's a hell of an experience—and if you don't go, you'll always wonder what was behind those doors. The shows are pretty main-stream and both men and women frequent the X-rated entertainment.
I suggest going with a co-ed group of friends. We went with a couple Italian girls we met at the rooftop bar and it made the whole experience a lot more fun.
Patpong night market
Soi Patpong 1 & 2
1am to 6am
Surely after Patpong, you'll need some more drinks to help digest what you've just witnessed. While people will tell you that all the bars in town are closing at 1am, we found a disco that stays open all night long. This place draws a lively crowd of travelers and Thai hookers.
NOTE: Be weary of any friendly and outgoing Thai girls in Bangkok—especially at bars and nightclubs. Every single one of them is at the office. That said, they liven up the dance floor and add to the ambiance of this underground nightclub.
The drinks could be cheaper, but you have to remember this is essentially a speakeasy. We talked to the owner and slammed a beer with him out on the street and he said biz is booming.
Lucky Pub
133/1 Ratchaprarop Rd
Makkasan Rajthevee
Bangkok 10400
DON'T PARTY TOO LATE THOUGH! Most cool temples, museums and palaces in BKK close around 3pm to 4pm, so if you sleep all day, you're going to miss out on a lot of good stuff…
Expert